SpaceX and Tesla CEO Elon Musk tweeted it's "time to break up Amazon" after the tech giant temporarily blocked the publication of author Alex Berenson's book "Unreported Truths about COVID-19 and Lockdowns: Part 1: Introduction and Death Counts and Estimates."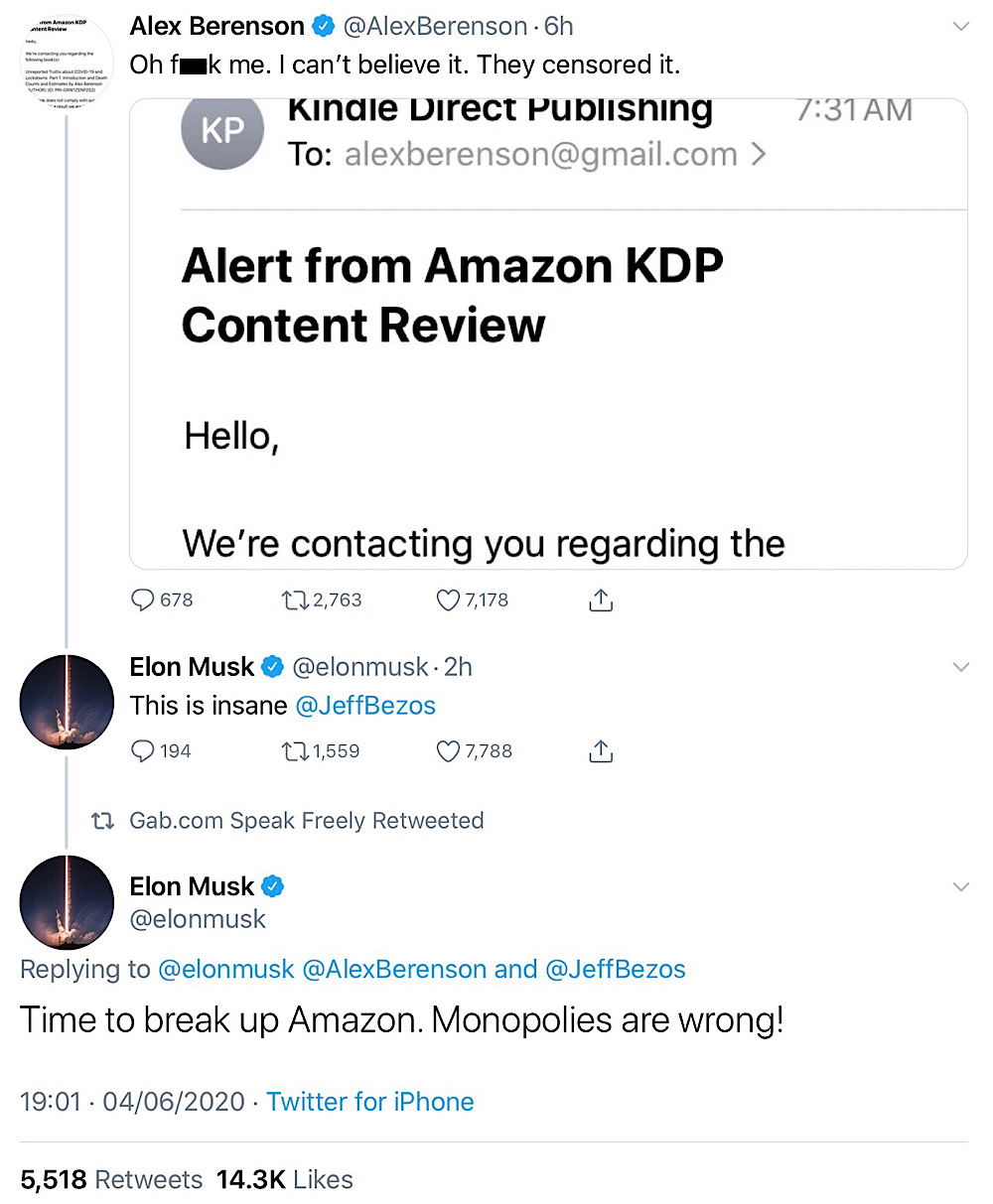 Amazon rejected Berenson's book earlier today and claimed that it "does not comply with our guidelines."
However, after Musk and others slammed the decision, Amazon reversed course and published the book.
While Amazon ultimately published the book, the initial rejection led to discussion of Amazon's dominance in the ebook market.
Berenson noted that the coronavirus lockdowns have "benefited Amazon enormously" with its stock rising by 16% compared with its previous pre-lockdown high.
He also pointed to Amazon's dominance in the ebook market and tweeted that it accounts for 60% of the sales of his own ebooks.
Other estimates of Amazon's ebook market share suggest that it had a 47% market share in 2019 and accounts for 83% of ebook purchases in the US.
Berenson responded to the publishing of his book by suggesting that Amazon "backed down" on its initial rejection in this instance due to Musk and others bringing attention to the issue.
"I don't know what anyone who doesn't have Elon Musk and so many others pushing will do, but at least this time they backed down," Berenson tweeted.