Commentator Dave Rubin recently revealed that he spent two weeks at Twitter's San Francisco headquarters discussing the current state of the platform with engineers, product managers, and Elon Musk. According to Rubin, the Twitter team still lacks answers to multiple questions, such as those pertaining to the use of "secret" labels for shadow banning.
Rubin also stated that his own account was marked with three labels, namely "Recent abuse strike," "Recent misinformation strike," and "Recent suspension strike."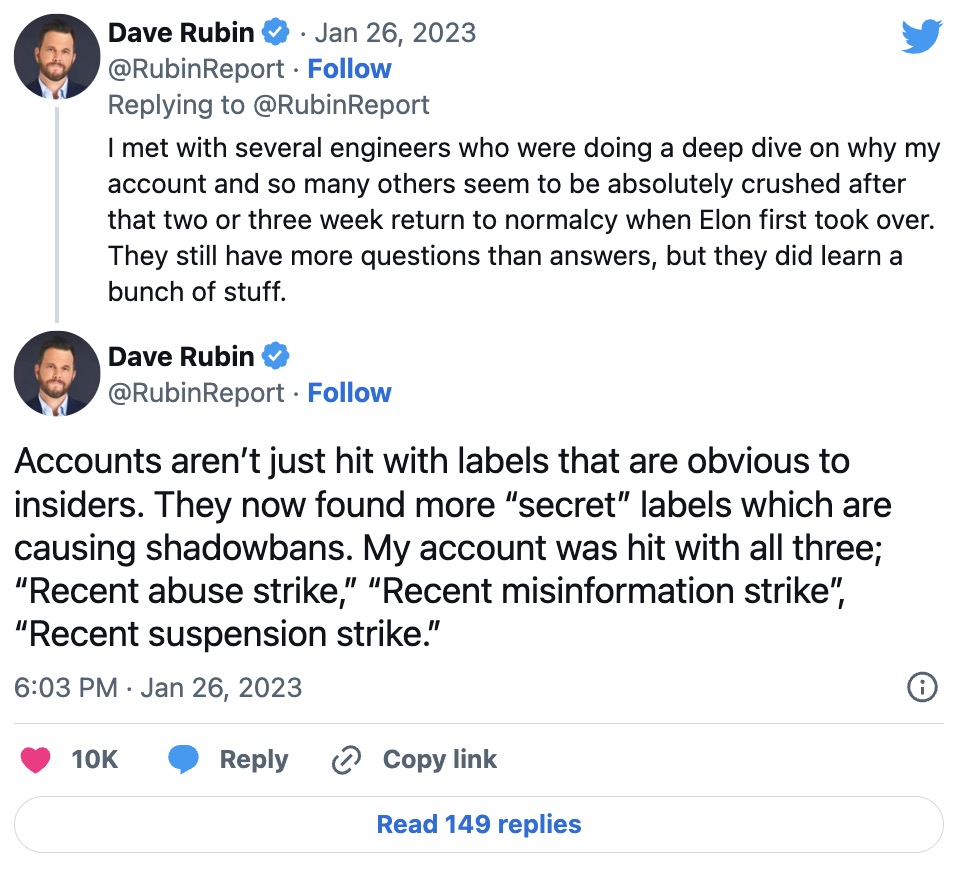 In July 2022, Rubin was suspended from Twitter for defending Dr. Jordan Peterson's tweet, which resulted in the account receiving a "suspension strike." The suspension was later reversed; however the action on the account remained.
Rubin noted that there was "an entire KeyWord database" that Twitter's algorithm uses to categorize and potentially censor tweets but Rubin called it a "mess of overreaching" words.
"Literally the word 'gay' was on the KeyWord list which would make you not advertiser friendly and harm the tweet in the algo," Rubin wrote.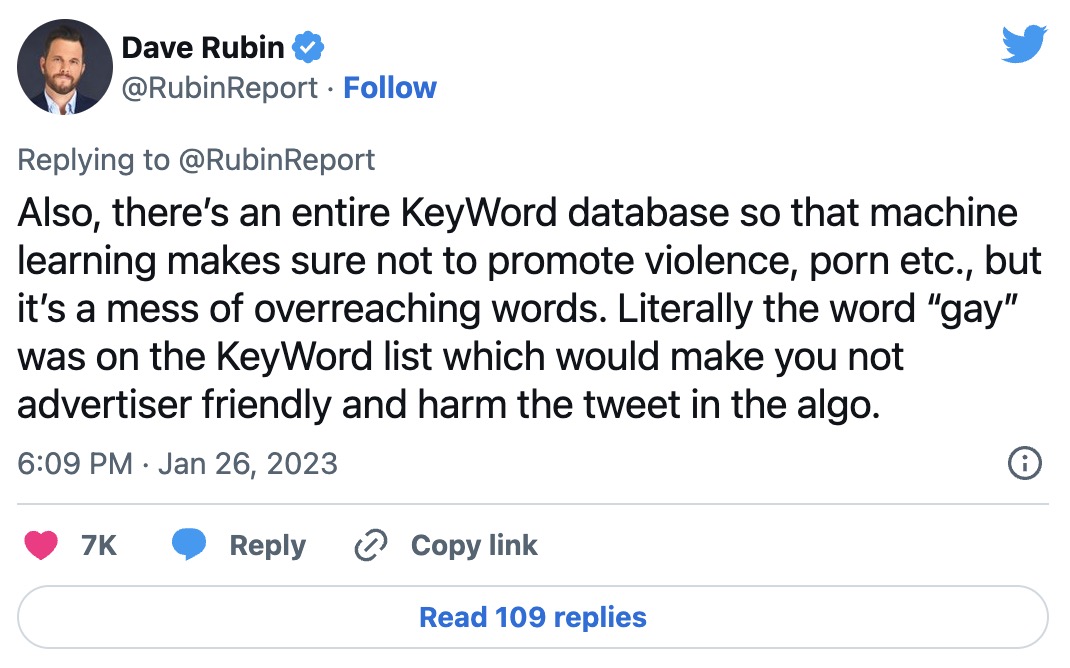 "Backing up for a sec, they found the 'recent suspension strike' on my account most interesting because it was from July 2022, when I was suspended for calling out @jordanbpeterson's unjust suspension. So though suspension was reversed the action on the account remained," Rubin added.
On December 8, 2020, reports were confirmed that Twitter leadership had implemented blacklists and shadow banning practices for years under the supervision of Vijaya Gadde and Yoel Roth, the former Twitter lead counsel and head of Twitter Trust and Safety. These practices, which included tagging Charlie Kirk (founder of Turning Point USA) with a "Do Not Amplify" tag and Dan Bongino (commentator and show host) with a "Search Blacklist" tag, had a suppressive consequence.
Musk confirmed Rubin's reporting, saying that the tread was "accurate."