Elon Musk has committed to taking legal action against non-governmental organizations funded by philanthropist George Soros, alleging infringement on free speech. The move follows the institution of a lawsuit by Musk against the Center for Countering Digital Hate (CCDH), accusing the entity of disseminating false and misleading statements about X content, intended to repel advertisers from the platform in a manipulative "scare campaign."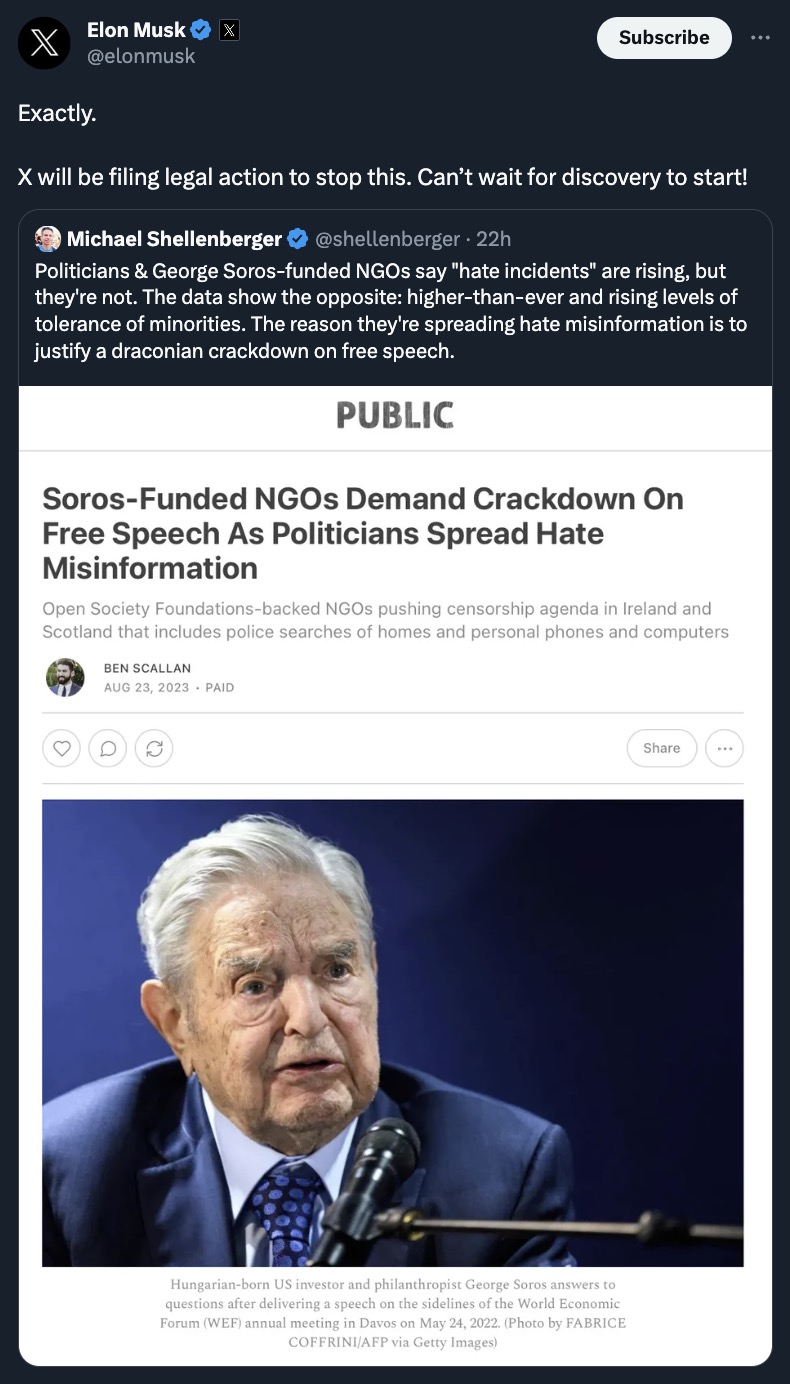 In the context of the global conversation on free speech, Musk's legal ambitions coincide with the bubbling debate over a controversial censorship bill in the Irish Senate. Independent senator Ronan Mullen during the June discussions queried the limits of the proposed law. Mullen aired his concerns about the potential overreach of the law, which he fears might penalize individuals for engaging in debates on topics like gender identity.
Following Mullen's public display of anxiety about the bill's implications, Ireland's Department of Justice responded by stating that the law sets a "very high" bar for prosecution. They reassured critics by suggesting that an inadvertent act would not likely lead to criminal prosecution under the proposed law.
In light of heated international dialogues around the erosion of free speech, the promised legal procedures by Musk against Soros-funded NGOs are set to fuel more discussions and debates, echoing the fervor of the Irish Senate discussions. His commitment, whether it's ultimately only lip service or not, to secure open expression "by any means necessary" looks to add vigor to the free speech cause globally.