In today's crazy times, where there is an increasing need for cybersecurity and privacy, end to end encryption is a boon. It is the most fundamental and a secure step towards ensuring cyber safety and enhancing privacy. Here are our some of the top picks for end-to-encryption email service providers.
For starters, it is to be understood that all these email service providers are said to encrypt the emails before they are sent from the sender and decrypt them on the receiving end by the recipient – in theory; meaning that it can't be intercepted and read while in transit.
With each individual service provider, there is a variance in terms of special features and they come with their own bells and whistles.
ProtonMail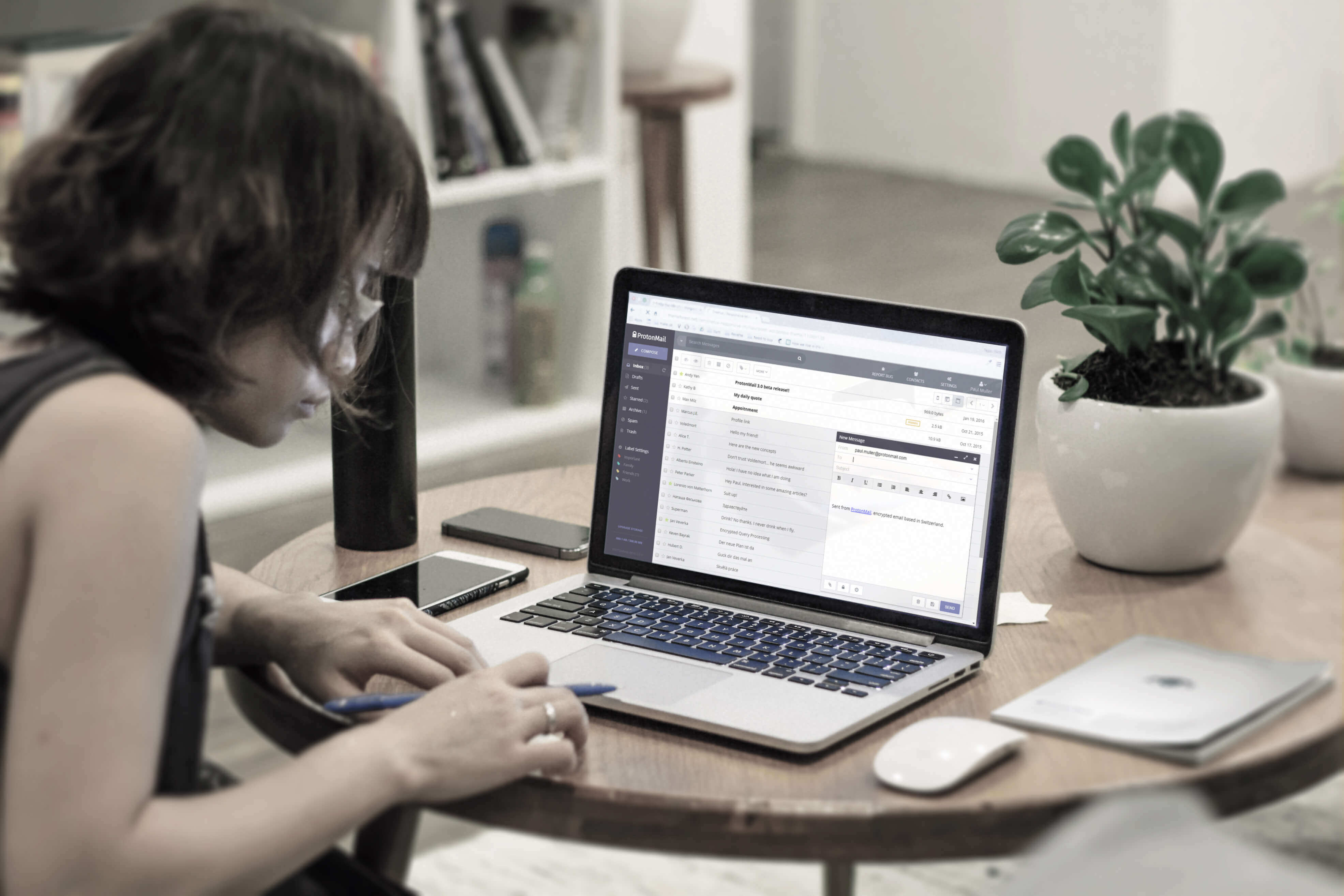 ProtonMail is the world's largest end-to-end encryption email service provider. This company originated in Switzerland and they are headquartered in Geneva.
It was originally started by the people working at the CERN and MIT who have come together in the year of 2014 to develop a safe and secure email sharing platform.
The founder is a former physicist at the CERN and the CTO of ProtonMail is an expert in cryptography.
End-to-end Encryption:
With ProtonMail, the emails are encrypted on the sender's side and sent to a receiver using the sender's public key. The receiver then uses his/her respective private key to decrypt the email – if the other user is also a ProtonMail or PGP user. Even the transfer of the email from the mail server of ProtonMail to another party, the email can be encrypted and unlocked on the receiving end with a special link.
Zero Access to User Data:
This feature takes the privacy measure to the most extreme extent. With this feature in place, it is impossible for anyone else but you and your receiver to read the emails you send.
Not even ProtonMail, the service provider, can read your emails. In cases where you lose your password, you will also end up losing your data as well. With a measure like this in place, it is impossible for the service providers to use your data for any other purpose.
ProtonMail, by practice, is not allowed to possess your public key as well. Hence they cannot access your data.
Open Source Cryptography:
The code base for the cryptography to ensure end-to-end encryption at ProtonMail is open source in nature. Open Source libraries and practices are transparent to the public.
Also, it is said that the open-source cryptography practices followed by the ProtonMail are lauded among the cybersecurity and cryptography experts around the world.
Out of all the features implemented by ProtonMail, open source cryptography is the most commendable feature and also creates a greater extent of reliability.
Pricing:
As someone who advocates privacy, they have offered a free account with limited options. The paid options come in three packages—Plus, Visionary and Business at 4€, 24€ and 6.25€ per user respectively. Check this link out for a detailed breakdown of the latest prices and features.
Bottom line:
ProtonMail is one of the earliest players in the realm of end-to-end encryption email service providers. On top of that, they have a stellar team and follow strict practices (open source cryptography and zero access to data) that are foolproof.
On top of all of this, they are also based in Switzerland and are protected by the Swiss Federal Data Protection Act (DPA) and the Swiss Federal Data Protection Ordinance (DPO). Swiss laws, as discussed earlier, are some of the most secure and stringent practices. Hence, this is an excellent service provider with commendable global customer support.
They're a good option if you're looking for a service that's perhaps the easiest to use.
Check out ProtonMail.
Tutanota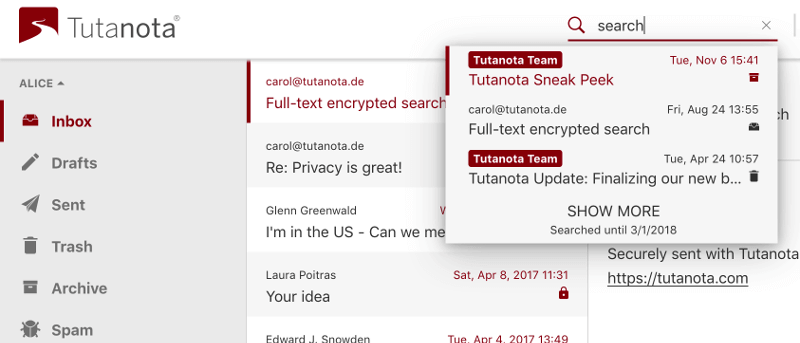 The word Tutanota is derived from Latin and translates to 'secure message.' With a motto that says 'Secure email for everybody,' Tutanota is an end-to-end encrypted email service provider that focuses on promotion privacy and anonymity.
They are based in Hanover, Germany and host their data centers at the same location as well. Also, Tutanota follows a strict ad-free policy.
End-to-end Encryption:
They offer end-to-encryption along with 2-Factor Authentication. This way, you not only have encrypted email but also have an extra layer of protection through 2-factor authentication.
Open Source Cryptography:
They support open source cryptography and have repositories on Github and they are welcome to suggestions to their code from tech-savvy people working in cybersecurity space.
As it is open source, there can be no possible infestation of a backdoor for collection and exploitation of your data. Open source practices often end up adding an extra layer or security and privacy to the application.
Also, the Android application of Tutanota is Google-free and hence boasts of authenticity in terms of privacy practices.
Pricing:
Tutanota provides a free email account as they are active supporters of privacy in the realm of the Internet. Apart from the free account, they have two categories for emails, one is the business account and the other is the Private account category.
Under the Private account, there are two packages, Premium, and Pro, starting at 1.20€ and 6€ respectively. The business packages are priced the same, with Premium and Pro categories.
Bottom line:
With features like open source cryptography and relatively affordable pricing pattern, Tutanota is a reliable service provider. As they are based in Germany, there is an increased level of trust due to the strict privacy and data protection laws mentioned previously.
Check out Tutanota
Mailbox.org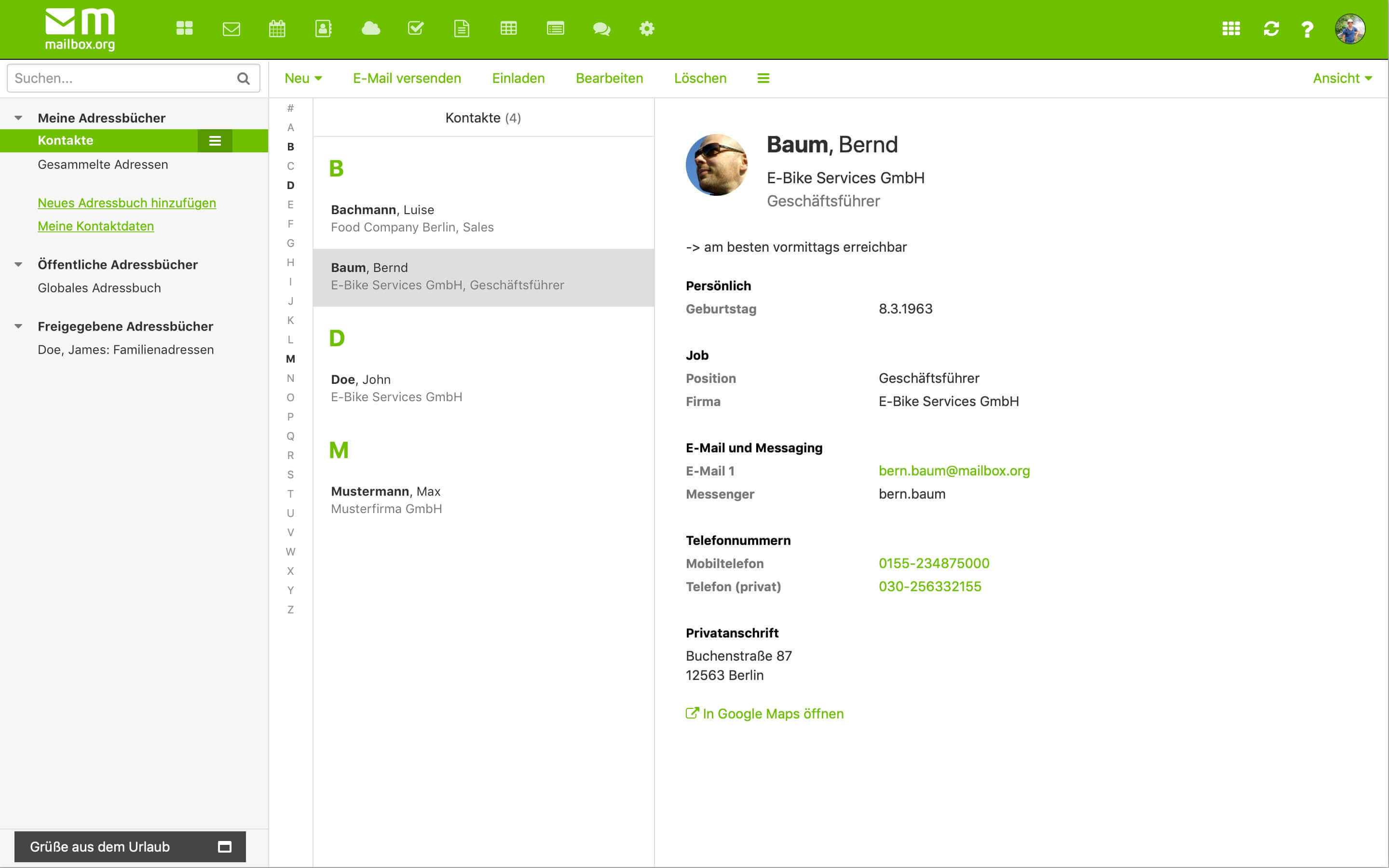 This service provider is primarily focused on data protection, security, and email. The parent company Heinlein Support GmbH is based in Berlin, Germany. The team that runs this company is highly acclaimed and skilled in the field of Linux, Computer Networks and e-mail technology.
They have started offering end-to-end encryption ever since the Snowden revelations took place. Before becoming an end-to-end encryption email provider, this company was a normal email provider for over two decades.
End-to-end Encryption:
They offer end-to-end encryption with an ad-free and a tracking-free policy. They are staunch opposers of any sort of surveillance, either by any country or any intelligence agencies whatsoever.
Open Source:
Most of their technology is reliant on open source practices and operating systems (Linux) and their data centers are operated entirely under their control without being outsourced to any other third party.
Spam and Virus Protection:
They offer support against spam and virus thereby ensuring that your data is always safe and sound. On top of this, they also have few more features like full-text search, discussion threads, push notifications etc.
Cloud Storage:
Though this isn't an inherent security feature, it is, however, worth mentioning as they also provide cloud storage along with encryption. For someone who is looking for a safe cloud storage facility with strong privacy needs, the encrypted cloud storage option is valuable.
Pricing:
The pricing offered by Mailbox comes in three packages—Secure Mail, Team Mail, and Business Mail starting with 1€, 2,50€ and 25€ respectively. Also, with Mailbox, you have to operate on a prepaid credit scheme where you can top up your account according to your needs.
They have a tariff calculator on their website that can help you find out the pricing for your needs depending on how much cloud and data storage you need.
Bottom line:
Mailbox comes with more options and features when compared to other end-to-end encryption email service providers. Owing to its range of features and options, it can be concluded that Mailbox is more suitable to a nuanced user or a business enterprise which has a heavy email and cloud usage necessity.
They offer custom domain names for your email, therefore, this company caters well to businesses and enterprises that are looking for an end-to-end encryption email provider.
For an individual looking for just an end-to-end encrypted email without cloud can choose from other options. However, if encrypted cloud storage is also a feature you are looking for, this is the right email provider for you.
Also, this company is 100% sustainable and eco-friendly. It has also got an excellent rating on security and privacy protection from leading companies in Germany.
Check out Mailbox.org
Mailfence:

This is an email provider that is based in Belgium, Europe. They are also heavily invested in promoting online privacy cause. As of now, they have more than 600000 accounts in Europe and have also been established as one of the leading providers of end-to-end encryption email in Europe.
This is a company that is solely dedicated to end-to-end encryption and all the data of the users is protected under the data protection laws of Belgium.
End-to-end Encryption:
This email service also comes with spam control, zero advertisements and also claims to be free from any government backdoor. The fact that this company has managed to get an SSL certificate with no certification authority from the USA proves the fact that they take their security promises very seriously.
Their email involves the use of digital signatures for carrying out email exchanges between parties.
Digital Signatures and Integrated Keystore:
They use digital signatures for validation and verification during the emailing process. A digital signature is much more secure than a real-world signature and is replication as well as forgery free.
Keys are an important part of encryption to work in email. In end-to-encryption emailing, the sender needs a public key and the receiver needs to have a private key. The keystore of Mailfence is integrated and uses OpenPGP method; this way, you are sure that the key generation is free from any third party influence thereby ensuring maximum privacy.
SSL and Secure Access:
As mentioned earlier, Mailfence has procured SSL certificates, like every other service provider, but has managed to obtain it without having US officials involved in the process. SSL helps in ensuring that your data exchanged with the email service provider is safe and free from any security breach.
Pricing:
Like several email providers mentioned here, even Mailfence provides a free account with limited capabilities. Followed by that, they offer three paid packages— Entry, Pro and Business with 2,50€, 7,50€ and customized pricing respectively.
Bottom line:
The Mailfence blog has a great source of information on the practices they follow and they also claim to not being 100% perfect with privacy and security. Such honesty and extreme transparency, as well as communication with prospective customers through well-written blog posts, help a first-time end-to-end encryption user adapt to this service easily.
Also, for seasoned veterans as well, it becomes exceedingly easy to weigh the pros and cons as well as the measures taken up by this service provider. All in all, this service provider appeals to be more customer friendly.
Check out MailFence
Lavabit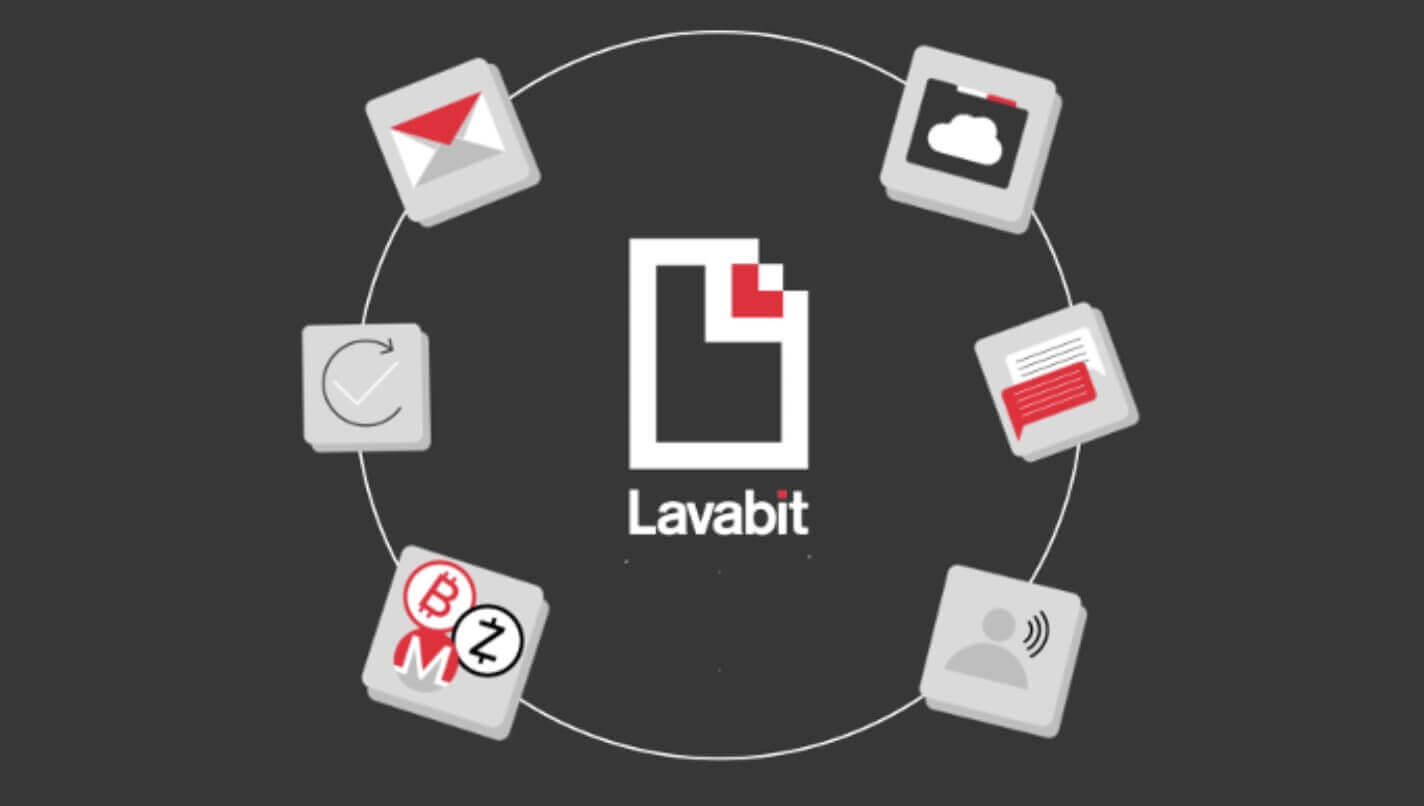 Lavabit is an email service provider with various products. For email in the public domain—Flow; an open source mail client for Dark Internet Mail Environment—Volcano; an open source server for email in Dark Internet Mail Environment—Magma.
Lavabit operates with a mission to provide fast, reliable as well as affordable email service that is secure while not sacrificing privacy for profits. They stood by their words when they suspended service to their global customers as the U.S government ordered them to release their TLS keys.
End-to-end Encryption:
They have this standard practice coupled with practices like minimized metadata, strong encryption practices, minimalistic UX with heavy automation.
They also have a strong spam filtering system in space. Also, unlike other email providers listed above, Lavabit offers three modes of security depending on your threat profile— Trustful, Cautious and Paranoid mode.
Modes of Encryption—Trustful, Cautious and Paranoid:
In Trustful mode, the server will handle the privacy issues and the user has to solely trust the server. It uses SMTP and POP protocols on sending and receiving end respectively.
In Cautious mode, the server will merely store and synchronize the encrypted data and in this mode, you are usually minimizing the amount of trust you have to place on a server.
In Paranoid mode, the server won't even store your encrypted keys as well. You as a user will have supreme control over your information. This method is for more seasoned users with tight security issues.
Transparency:
They have chosen to conform to the Transparency Reporting Toolkit, a joint venture that was started to promote simplifying the process of making transparency reports about government requests with regards to the user data.
Pricing:
For Flow, the end-to-end Encryption email service, there are two packages, Standard and Premier, starting at 30$ and 60$ per annum respectively.
Bottom line:
This email service provider is more suitable for both beginners as well as advanced users and their services cater to a wide range of people with different security needs.
On the whole, each one of these email providers follows end-to-end encryption; they all come with special features, different pricing models and security measures. Depending on the budget, customer friendliness, and enterprise readiness, one has to pick either of the above-mentioned service providers.
Check out Lavabit
It's important to remember that if you're looking for a 100% guarantee that your emails are end to end encrypted, some people believe that you would have to manually encrypt emails yourself using an encryption format such as PGP using a desktop client.
Check out this video from TheHatedOne to get more of an idea about how secure some of these services are: