ESPN fired a female gambling analyst just a month after hiring her over past tweets from almost a decade ago. The network fired her despite having deleted the tweets, posted in 2012.
Gambling analyst Kelly Stewart was hired by ESPN a month ago. She was fired this week after "objectionable" tweets from 2012 were brought to the network's attention. In the tweets, she used the term "fags" while responding to trolls attacking her.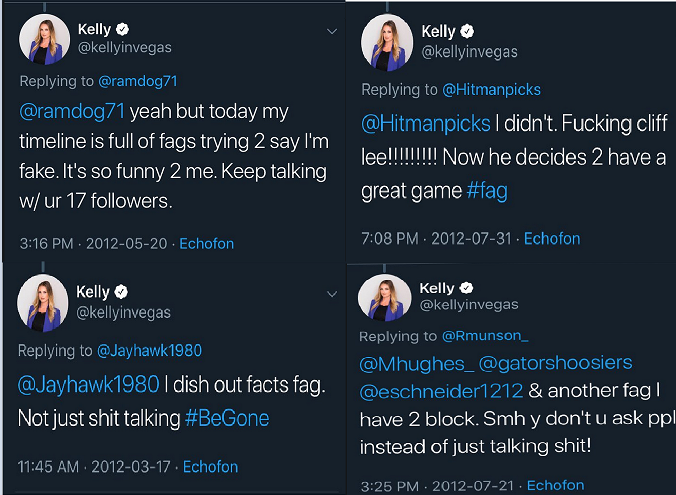 Reports also indicate that ESPN had flagged some tweets she made last year objecting to COVID-19 lockdowns.
The gambling analyst, who previously worked at WangerTalk.com and Bleacher Report, provided a statement about her firing on Twitter. In the statement she apologized for using the term, but insisted she "cannot apologize for standing up to the vicious attacks I, and so many other female personalities, endure from anonymous online trolls."
She also criticized ESPN for not supporting her.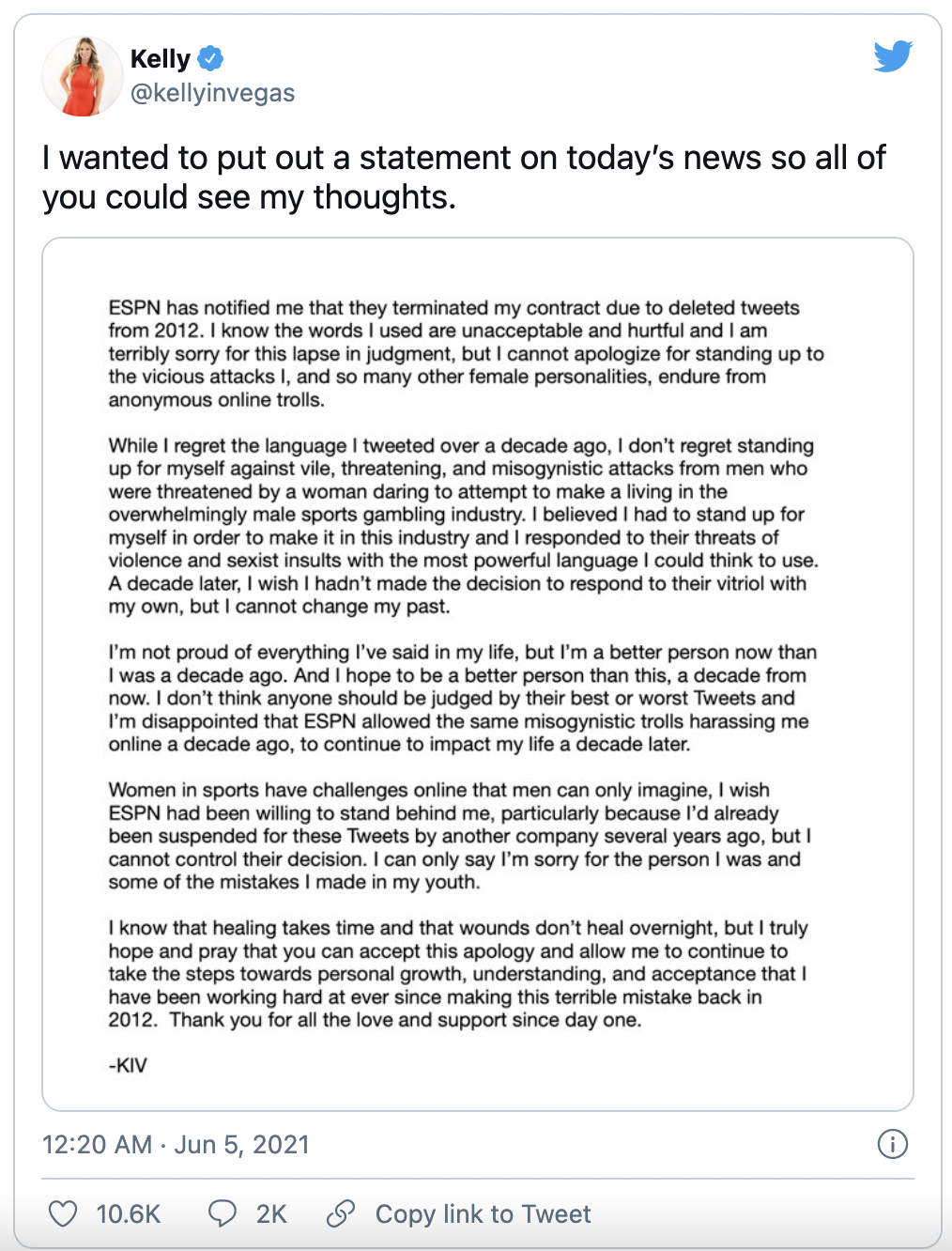 "I'm disappointed that ESPN allowed the same misogynistic trolls harassing me online a decade ago, to continue to impact my life a decade later."