Former England soccer player Gary Lineker was told to step back from the BBC Match of the Day program over a tweet on immigration. He was told that he would only return after reaching an agreement with the corporation over his use of social media.
The controversy came after the British government announced a new law that would see migrants arriving to England in small boats through the Channel prevented from claiming asylum and deported to other countries or their countries of origin.
Lineker posted a video of Home Secretary Suella Braverman talking about the new law, and commented, "Good heavens, this is beyond awful."
The law has been criticized by charities, the UN, and opposition parties because it would have a negative impact on genuine refugees.
In another tweet, Lineker said: "There is no huge influx. We take far fewer refugees than other major European countries. This is just an immeasurably cruel policy directed at the most vulnerable people in language that is not dissimilar to that used by Germany in the 30s, and I'm out of order?"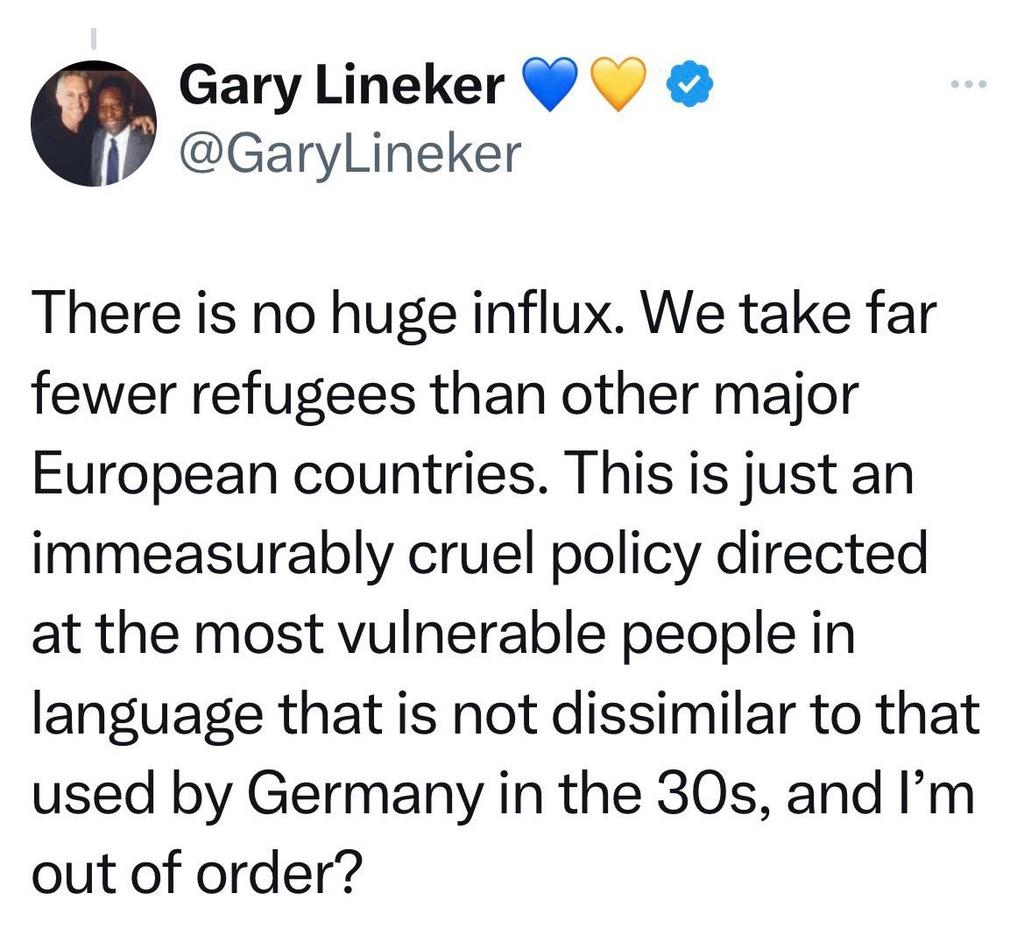 The BBC said it discussed the issue with Lineker and his team and decided that he would be suspended from presenting Match of the Day "until we've got an agreed and clear position on his use of social media."
The public broadcaster said that Lineker's recent social media activity was in violation of its guidelines.
"We have never said that Gary should be an opinion free zone, or that he can't have a view on issues that matter to him, but we have said that he should keep well away from taking sides on party political issues or political controversies," said the BBC.
Four of the program's regular pundits, former England soccer players Alan Shearer, Ian Wright, Micah Richards, and Jermaine Jenas, said they would not appear on the program without Lineker. The six pundits that were supposed to appear on Saturday's show tweeted a joint statement saying that they would not appear.