Former CNN and NBC journalist Soledad O'Brien is the Democratic Party's expert witness on online "misinformation." But a closer scrutiny of her Twitter account reveals she is also guilty of spreading falsehoods, showing the hypocrisy that exists in the modern push to police "misinformation" in people's conversations.
O'Brien will be testifying before the Senate's Communication and Technology Subcommittee's hearing on "Fanning the Flames: Disinformation and Extremism in the Media."
In 2019, she disputed the Mueller Report's finding that Trump did not collude with Russia to influence the 2016 Presidential election. She blasted former Rep. Tulsi Gabbard for accepting the findings and saying "we must put aside partisan interests and move forward, and work to unite our country to deal with the serious challenges we face."
"Girl, this is a lie," O'Brien replied to Gabbard's tweet. "And all the Republicans supporting your candidacy should be a clue to people watching."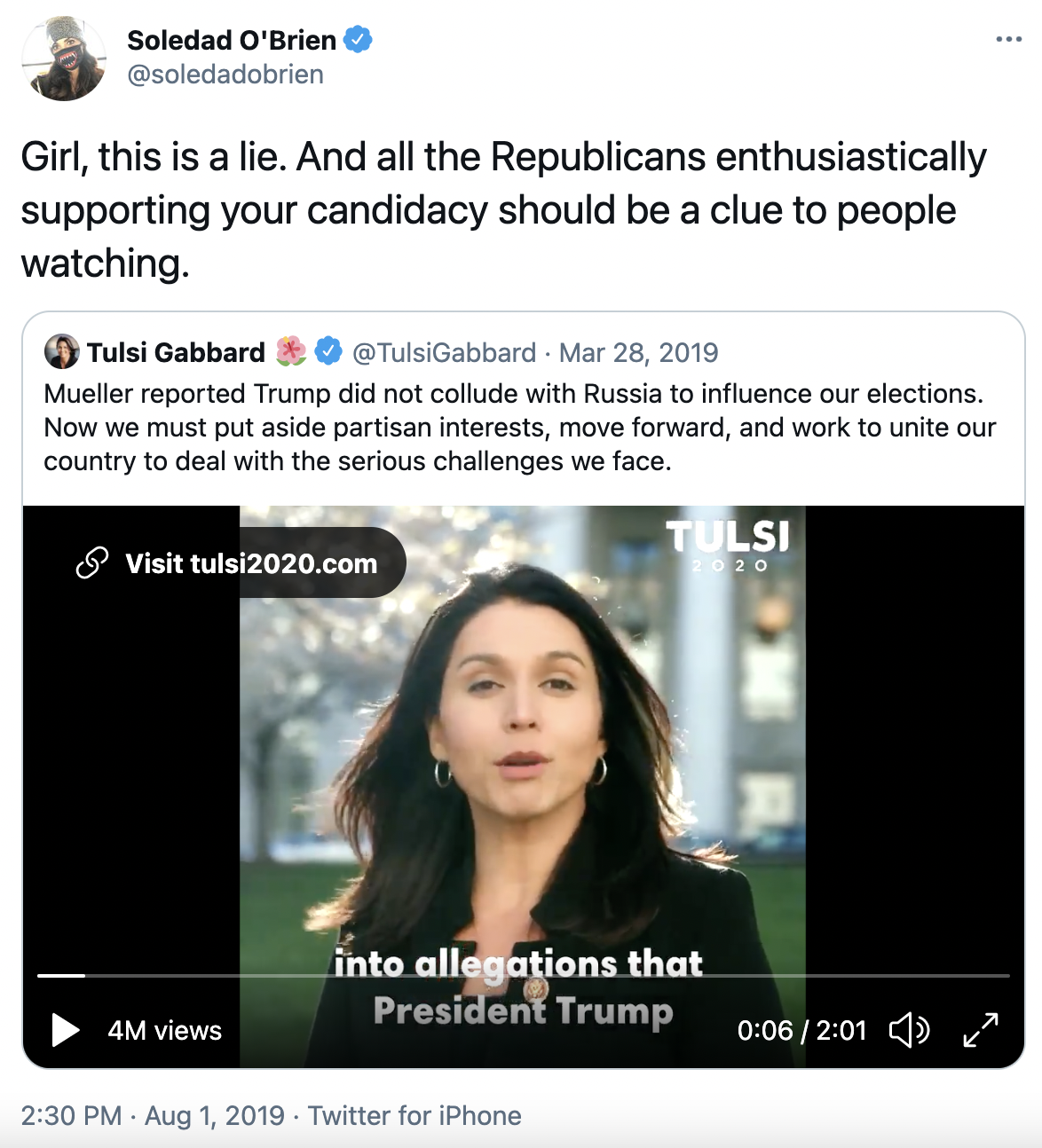 O'Brien also falsely accused the students from Covington Catholic School of racism. Initially, most media houses reported that Nick Sandmann, one of the students, racially abused a native American man. However, it was later determined that was not the case, and Sandmann won several lawsuits against media companies for defamation.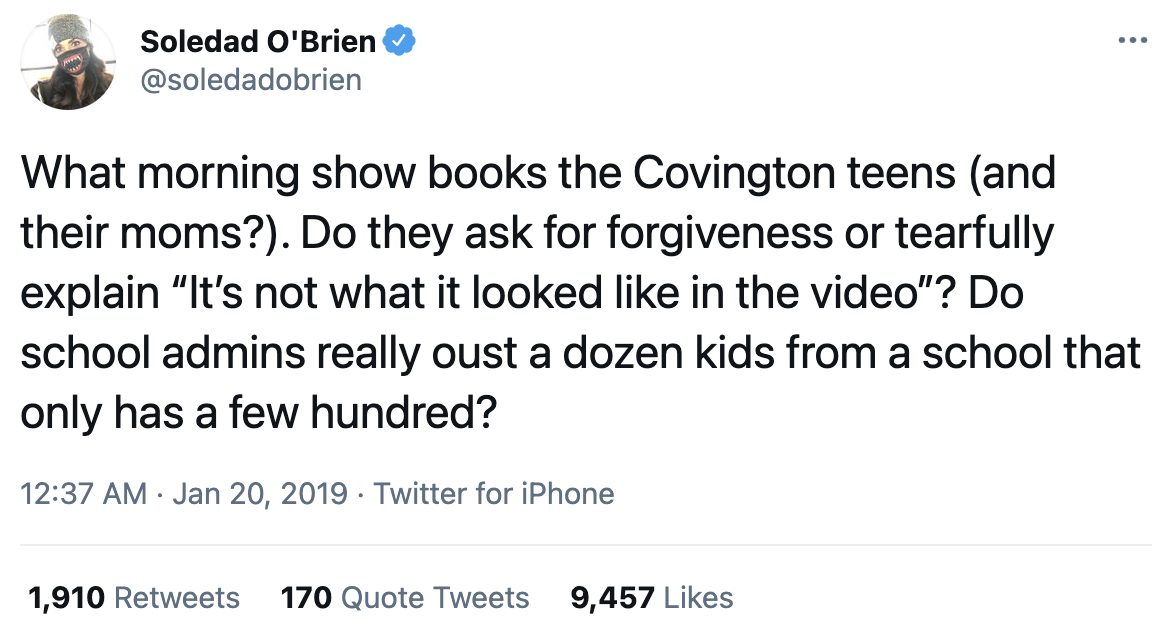 In 2019, she retweeted the actor Jussie Smollett's racial and homophobic attack hoax. Upon investigation, it was revealed that the actor, famously known for his role in Fox's hit series Empire, was charged over the hoax.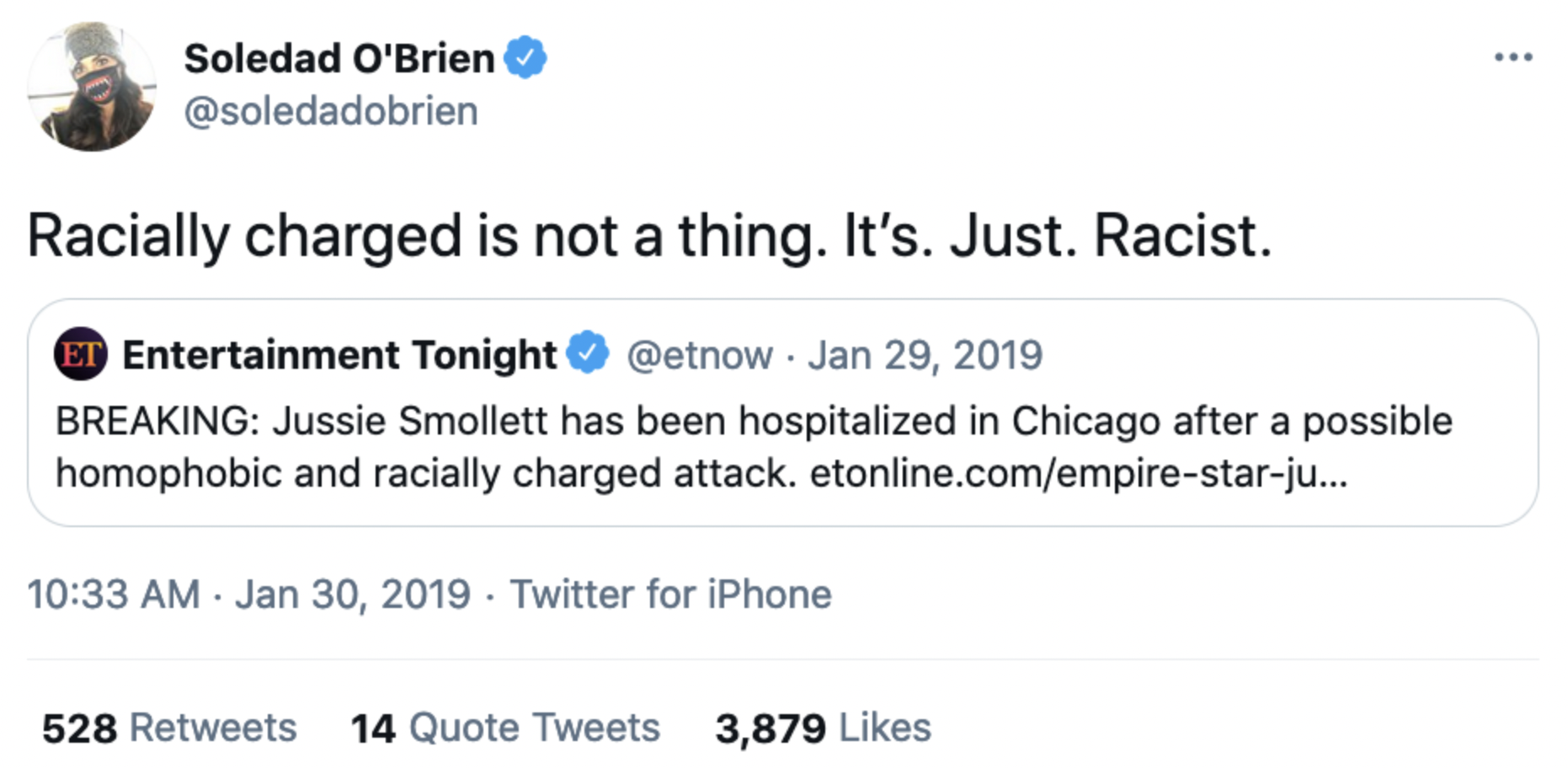 Despite her not-so-stellar record with the truth, the Democratic lawmakers still saw it fit to invite her to testify on misinformation. In her testimony in the Senate hearing on February 24, she said:
"Recognize that objectivity means having an open mind, not a lack of judgment. If you don't call a lie a lie or racism, racism, you empower the liar or the racist.

"Reject the majority rule mentality in journalism. Just because a lot of people believe something doesn't make it real, true or reasonable.

"Support efforts to challenge media who disseminate misinformation, particularly in vulnerable communities. Answering hard questions just makes us stronger. Voto Latino and Media Matters for America on Thursday just launched the Latino Anti-Disinformation Lab with $22 million of funding.

"We in TV news need to get better because things are getting worse, as the events of January 6 have foreshadowed. The American public has been fed lies, enabled by too many in the media and elevated by some of the very reporters who are supposed to support a facts based environment."