Facebook has unblocked the hashtag #SaltBae after it became unavailable following a video of a top Vietnamese official being fed a gold-covered steak went viral. Facebook refused to comment on whether the banning of the hashtag was requested by the Communist Vietnamese government.
Related: Facebook agrees to censor on behalf of Vietnam's Communist Party so it can still do business in the country
Salt Bae is a Turkish chef, real name Nusret Gokce, the owner of chain steakhouse Nusr-Et. A video of Vietnam's Minister for Public Security To Lam being fed a $1,941 gold-covered tomahawk steak by the celebrity chef was posted on TikTok, and it went viral. The video was taken at Nusr-Et Steakhouse in London. Lam was in the UK for the UN Climate conference.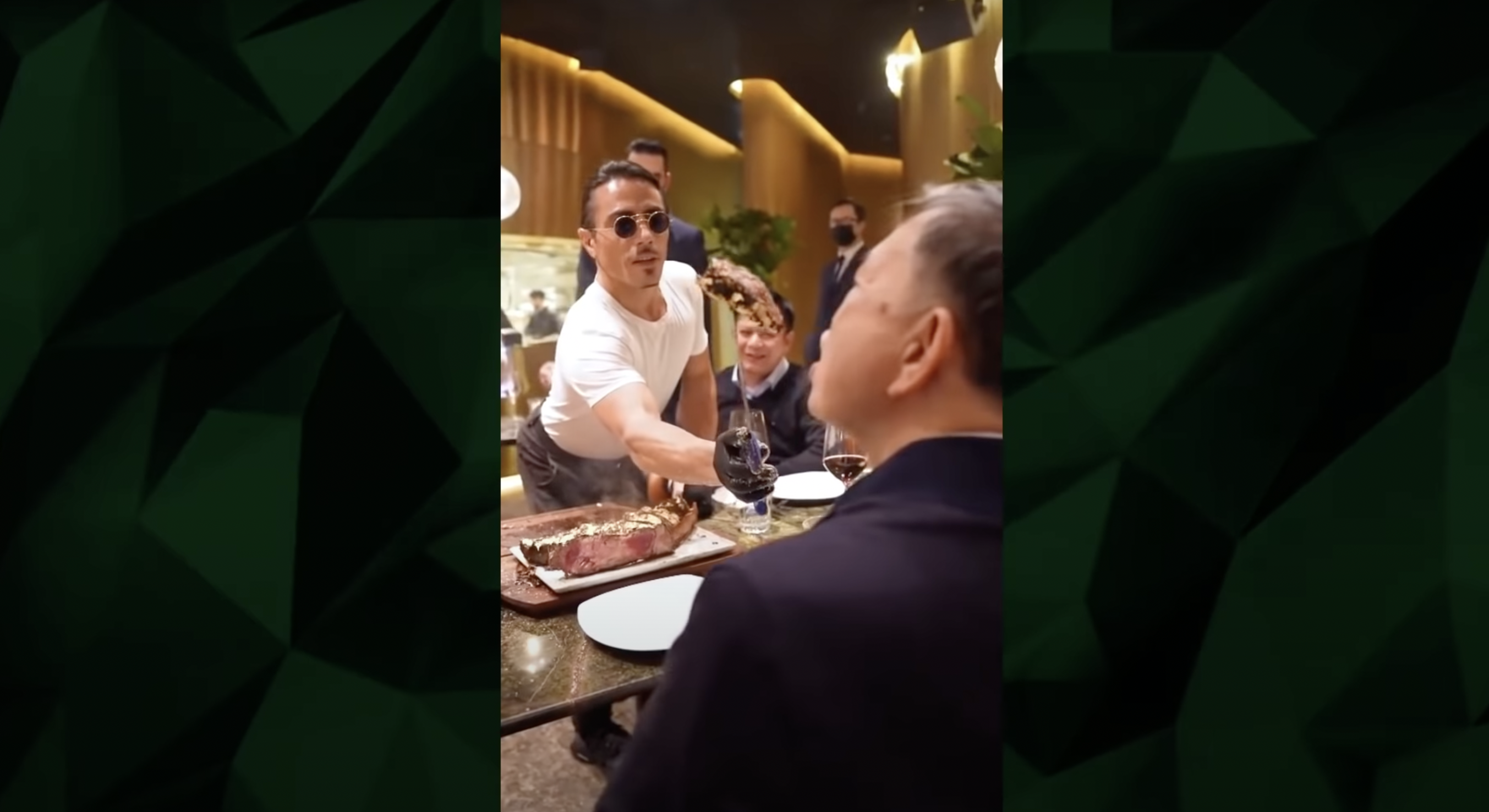 The video was removed from TikTok but it had already spread to other social media platforms including Facebook, which blocked the hashtag. While it was blocked, a search for the hashtag returned an error saying community standards had been violated.
This week, the hashtag was unblocked and the social media company said it would investigate why it was blocked (a statement that appeared to blame the censorship on AI content moderation systems).
"We've unblocked this hashtag on Facebook and we're investigating why this happened," a spokesperson for Facebook said.
The video of Lam eating the expensive steak sparked outrage, many pointing out a Vietnamese communist government official should not afford such a luxury.
"Security officers following this account, have you seen the video of minister To Lam eating salt-sprayed beef? Do you know how many months salary you'd have to spend for just one piece of that steak?" a Facebook user posted.
The average monthly salary in Vietnam is $150. The salary of a minister is 16 million dong ($700), and the steak was worth over 40 million dong.
"My tax money has been used for luxury," another user wrote.
Another noted the irony in the minister eating the steak at a climate conference, saying, "Not only that, gobbling steak at a climate conference is the height of revolting indifference."
The communist Vietnamese government is known for demanding the removal of content it deems "anti-state." The video could have been considered "anti-state" considering Lam is one of the most influential politicians in Vietnam and his ministry is responsible for quashing dissent.
But Facebook refused to comment on whether Vietnam requested the censorship of the video.