Well – that didn't last long. Any semblance, that is, of some newly-found "positive" format of a relationship that's any different than what we are all too readily now identifying as those nasty ties between Facebook, and its media "truths."
(So – while we're all "shook" – not! – by Facebook's GIPHY acquisition – needless to say, there's also a way to show why it's not necessarily a bad, or even an important thing.)
Specifically, this concerns the time of the coronavirus pandemic covered and enforced by tech giants, and the business of their-all-too-often afflicted corporate journalism – while in reality, these latter sources have been all about signaling and clickbait.
Judging by this piece from Business Insider, the seeming "truce" between big media and big tech has long since unraveled.
GIPHY has been acquired, you guys. It's the company behind your GIFs, like the one of Tyra Banks saying, "I was rooting for you. We were all rooting for you!"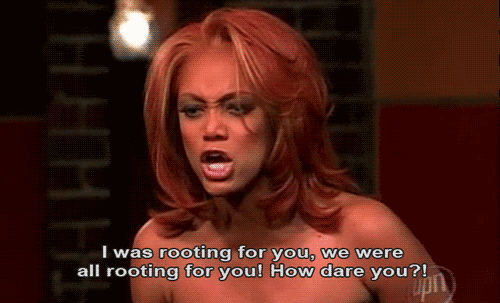 We all rooted for GIPHY for sure. But for any of us who want to see a return to a free internet, our freedoms reinstated in the rules that govern the very space – how important is any of this, really?
Reading into this, and other reports we're monitoring: there's just too much power at play here, with too little "truth" to divide between the players.
Facebook has been on an acquisition spree in recent months, gobbling up smaller emerging businesses, the report states:
The Business Insider report is now focused on one of the two talking points that Facebook has been in the hot seat for the past about four years now – fake news ("disinformation, misinformation" – these "news" sources really don't care how they frame it for their non-disconcerting audiences) – or Facebook's anti-competitive behavior.
While the media seem to love to love talking about Facebook with regards to how they're not doing enough to police the internet, what we virtually never hear about from media these days is one – Facebook's dominance in relation to censorship and two – data privacy.
The heart of darkness surrounding the Facebook problem here – is not that it's a billion/trillion company in the world and that its 2.4+ billion users are there on a day-to-day basis this last decade or so – it's Facebook's "unrelenting" data-gathering operation, for the sake of "sharing" it with third party operators the original users never really get to consent to in any meaningful manner – that's the real problem here.
And that is, by the way, all that Facebook is and always will be. Data harvested from billions of users, and passed on to others – "For love. Or money."