Color of Change, one of the main promoters of the Stop Hate for Profit boycott campaign against Facebook, does not appear to be very dedicated to abstaining from funding Facebook, as an investigation revealed that the organization continues to pay for advertising on the social network while encouraging other brands not to.
The massive boycott against Facebook does not seem to apply the same to all participants.
Let's recap the facts: the recent protests in the United States put social networks back on the spot due to the alleged mishandling of hate speech published by users.
The most affected has been Facebook, who has previously faced similar accusations of not moderating content adequately. This time, however, a group of activists decided to promote a campaign called Stop Hate for Profit in which, during July, the companies that had advertising on Facebook had to withdraw them so that the social network did not receive their corresponding revenue.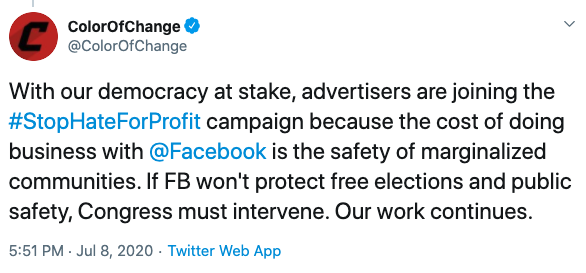 The curious part of the story is that Color of Change, one of the campaign's main promoters, has not complied with the order and they continue to pay for advertising at the time of writing.
According to an investigation from The Media Nut, the organization currently has Facebook ads running.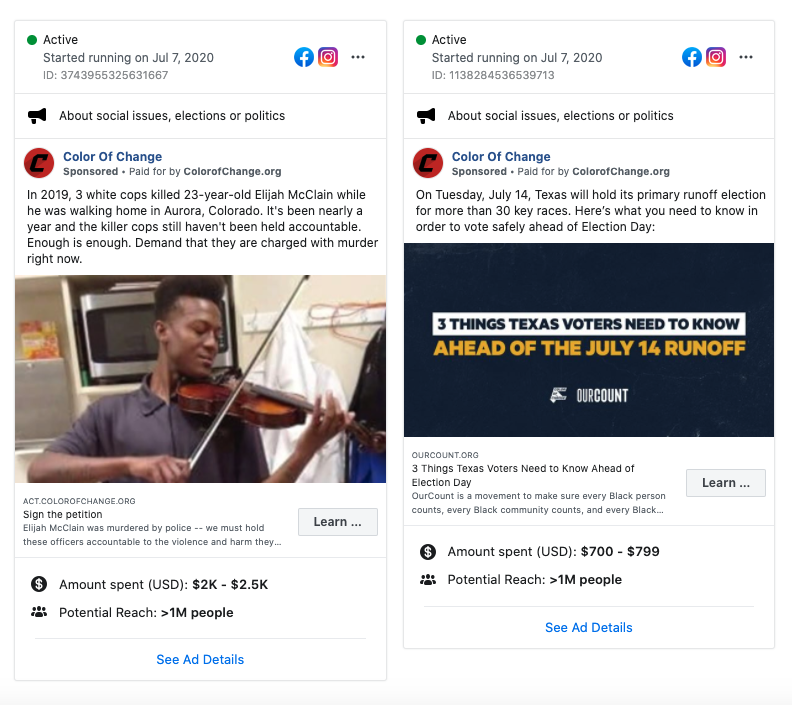 Given the irony of the situation, The Media Nut portal collected the statement of Brandi Collins-Dexter, senior campaign director for Color of Change.
"We're not asking organizations or political campaigns— especially those already fighting against inequality by mission or existence— to stop running their asks," said Collins-Dexter. "We also have not asked politicians to join because this is explicitly not about left/right politics but the bigger issue around the ways the platform cynically profits from hate and disinformation to our communities' detriment."
Typical.