Facebook has apologized after it threatened to remove the account of Hillel Neuer, the director of the non-profit UN Watch.
Neuer posted an image of Taliban men and captioned it "Prediction: Ben and Jerry's will never announce a boycott of the Taliban."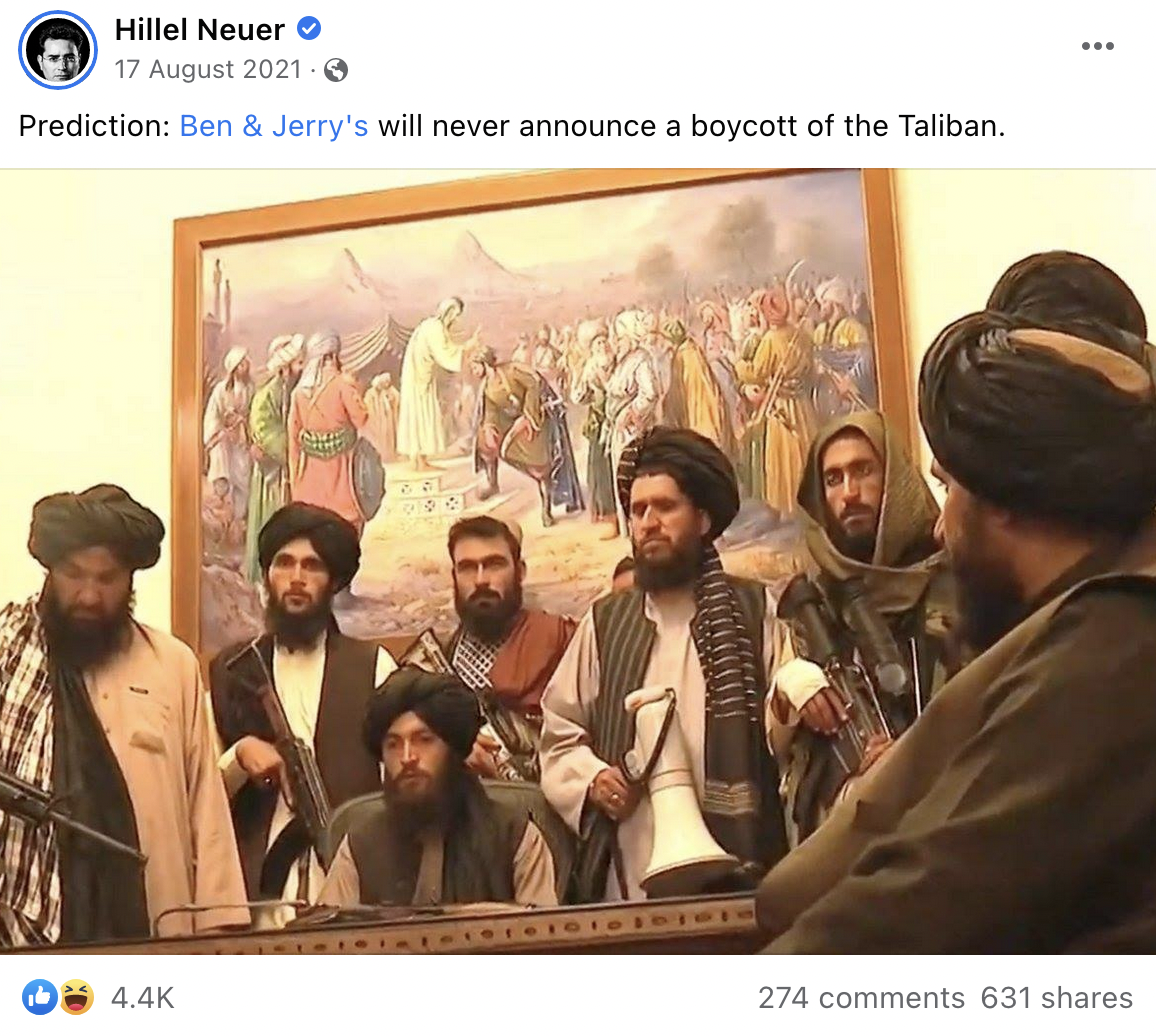 Facebook claimed that the post violated its community standards against "dangerous individuals and organizations." The social media giant further warned that more violations would result in his account being permanently banned.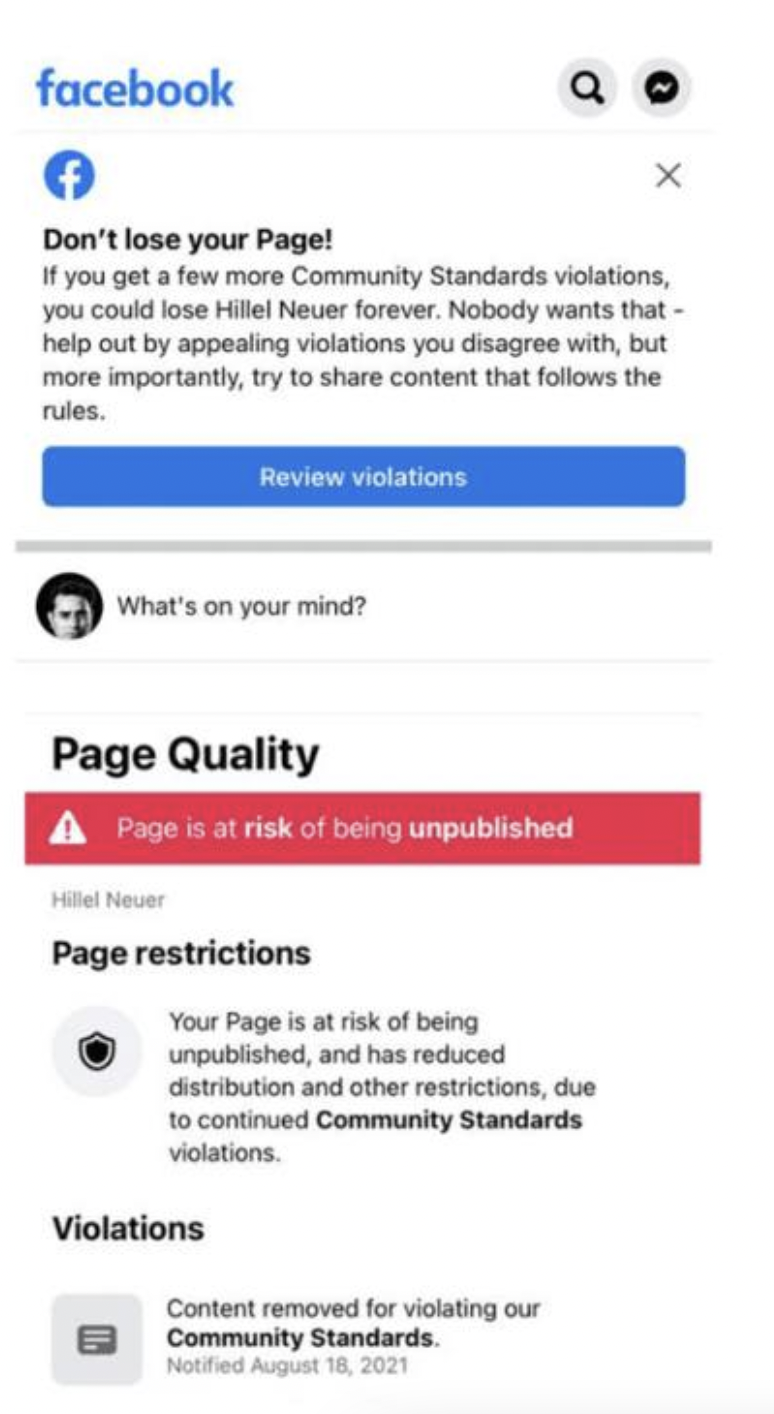 Because of "continued Community Standards violations," Facebook put restrictions on Neuer's page including limiting its reach.
UN Watch wrote a letter to Facebook to challenge the deletion of the post and the restrictions on Neuer's page.
The letter can be read here.
"We can only speculate that bad faith actors orchestrated certain actions that caused Facebook to strike the post from Mr. Neuer's page—leading to your shocking and baseless threat to remove his account," wrote UN Watch in the letter. "Facebook's decision to strike the post is alarming because it suggests that the Facebook employees charged with enforcing Facebook's Community Standards either did not read or understand the post, or are not qualified to apply Facebook's Community Standards."
Earlier this week, Meta apologized for removing the post and the restriction on Neuer's page.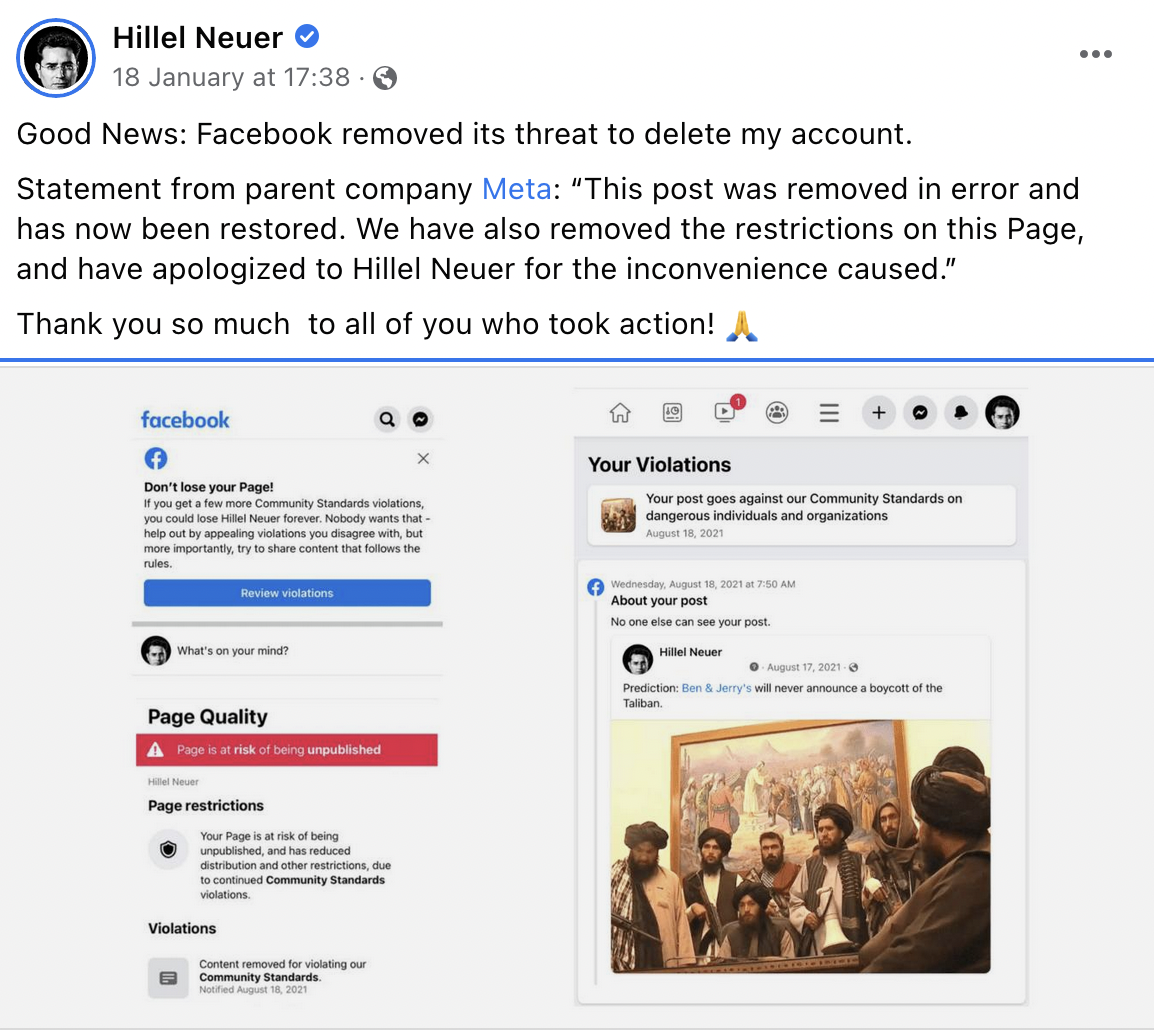 "This post was removed in error and has now been restored," said Meta in a statement shared by UN Watch. "We have also removed the restrictions on this Page, and have apologized to Hillel Neuer for the inconvenience caused."