Facebook mistakenly removed a photo of chained Aboriginal men from the 19th century, citing it violated decency policies. The user who posted the photo was refuting claims by Prime Minister Scott Morrison that there was no slavery in Australia, which was hindered by Facebook's removal of the image.
In a radio interview on Thursday morning, the Australian prime minister said with a strong conviction that there was no slavery in the country. His claim started a heated debate on social media on the history of slavery in Australia.
So, one strong opponent of the PM's claim went to Facebook and posted the photo of the Aboriginal men wearing loins with chains around their necks captured in 1896 outside Roebourne Gaol.
The photo, also featured in articles covering the PM's remarks, extracted from the state library of Western Australia, shows the men were prisoners.
The Facebook user accompanied the photo with a caption saying, "Kidnapped, ripped from the arms of their loved ones, and forced into back-breaking labor: The brutal reality of life as a Kanaka worker – but Scott Morrison claims 'there was no slavery in Australia."
Facebook not only removed the post but also suspended the account. The social media company said that it included nudity, which is against the platform's community standards.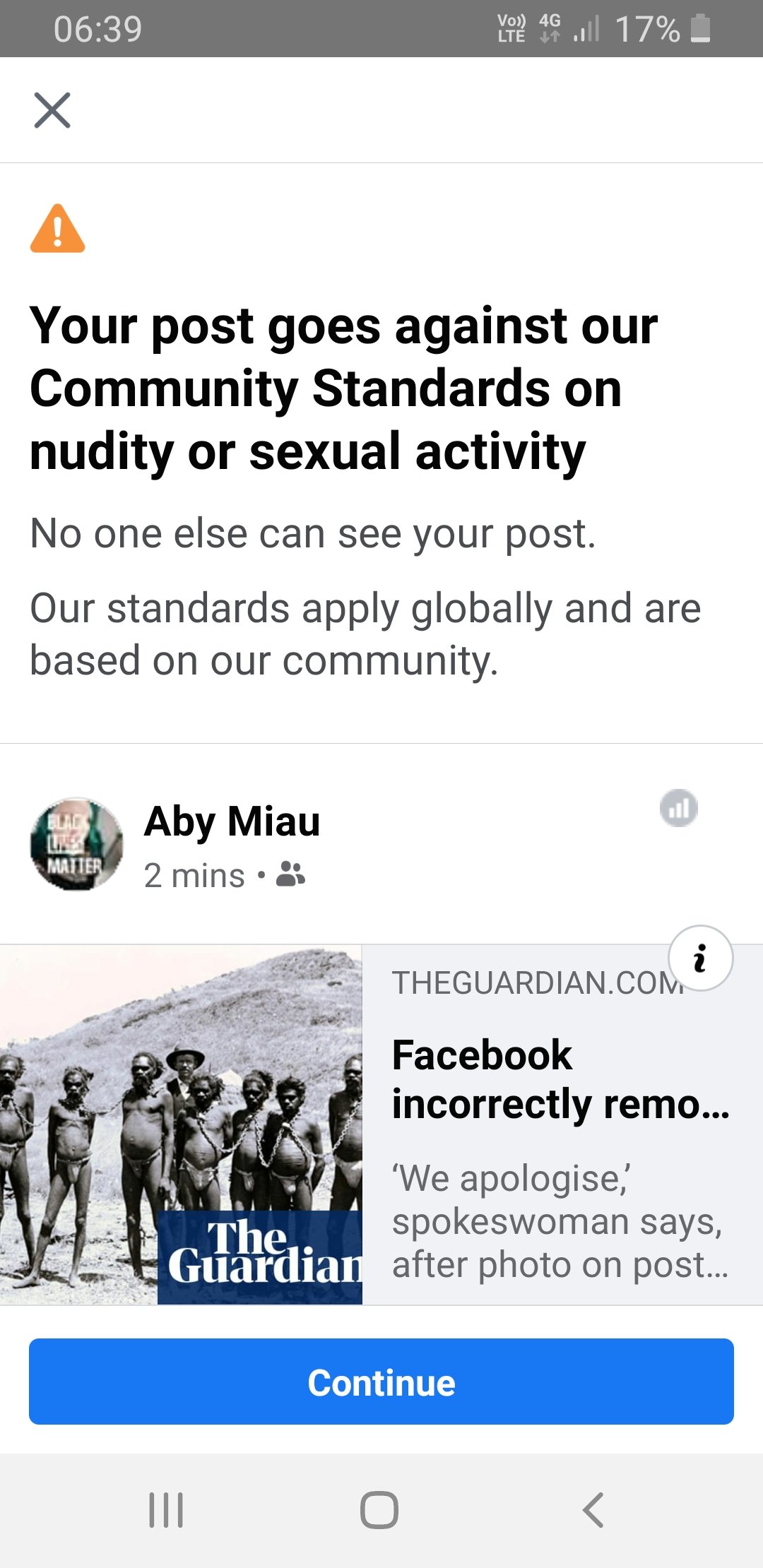 On Friday, the PM retracted his claims and admitted that indeed there was blackbirding in Australia. Blackbirding was a form of slavery where people were tricked or kidnapped from their native countries and taken to distant lands to work for free or on meager pay. The term mostly refers to the extensive abduction of Pacific Islanders who were taken to the then European colonies such as Queensland, Samoa, Fiji, New South Wales, and Mexico.
Scott Morrison explained that his earlier comments were based on the fact that when the New South Wales colony was established, slavery was abolished.
Facebook restored the post and account on Friday after The Guardian Australia inquired if it was a mistake. Facebook acknowledged that its automated flagging system mistakenly removed the post and the company apologized to the user for the error.
However, even this weekend, Facebook was still preventing users from sharing stories that featured the photo and even the article about Facebook's censorship of the photo was removed by Facebook.