Several researchers who looked into transparency around political advertising on Facebook – how the ads are targeted and by whom – have had their personal accounts banned on the platform.
Because Facebook is not "fact-checking" political ads, a group of researchers from NYU Ad Observatory decided to try to find links between this type of advertising and dissemination of "misinformation" on the platform, and they announced this in May.
But the social giant said the decision to ban the accounts was made because the academics scraped user data without authorization and thus violated Facebook's terms of service.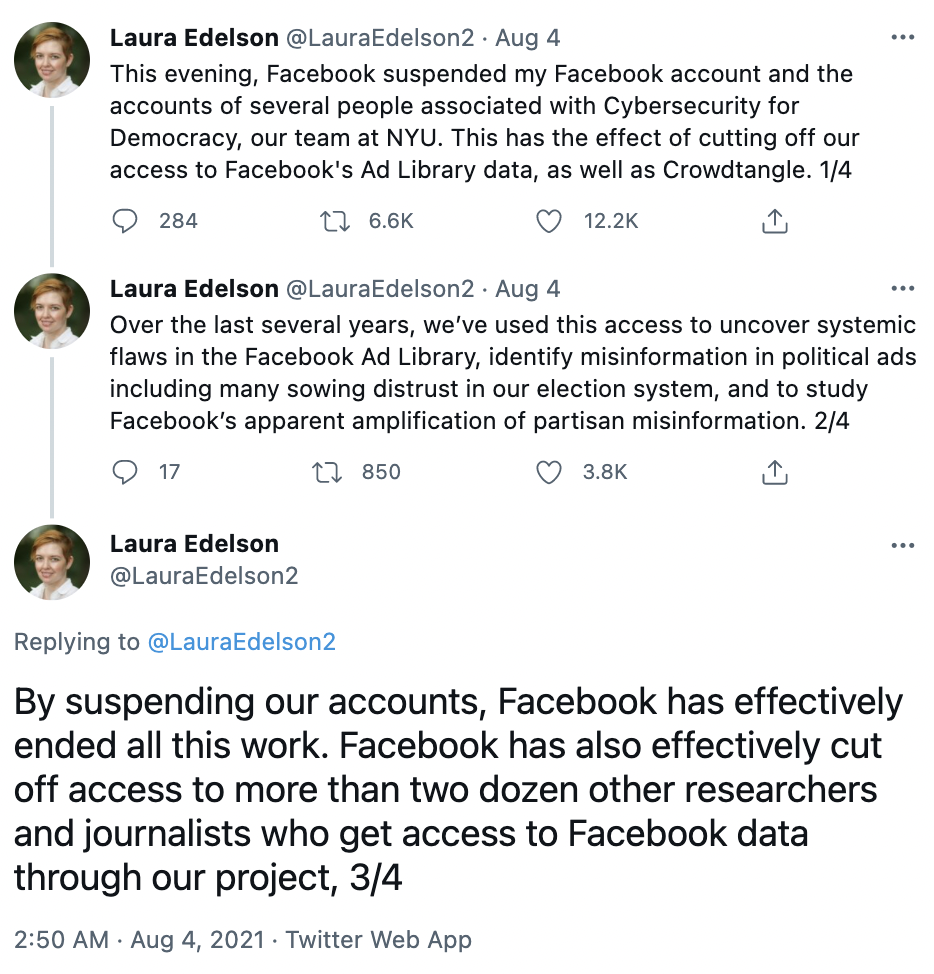 This appears to have happened via a browser add-on, Ad Observer, that the group developed, which is used to harvest data about political ads that Facebook users see, and reveal "why" they are the target.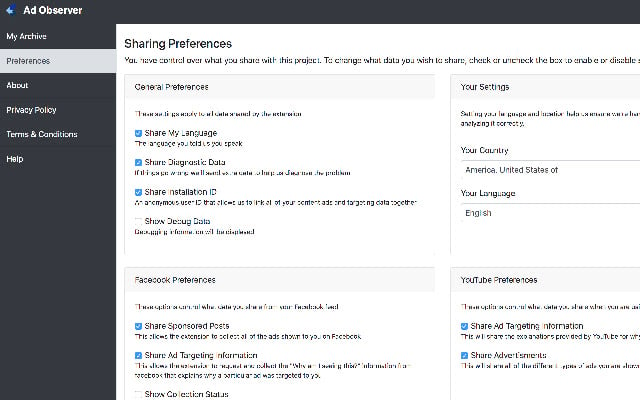 Those behind Ad Observer claim that they take users' privacy seriously and explain that the data collected includes the advertiser's name and disclosure string, the ad's text, image, and link, the information Facebook provides about how the ad was targeted, when the ad was shown to a user, and their browser's language.
On the other hand, Ad Observer says that the add-on doesn't collect any personally identifying information, such as Facebook ID number, a user's name, birthday, friend list, or how they interact with ads.
The extension is available for Chrome and Firefox while the code is published on GitHub under the MIT license. The project is described as having the purpose to share data collected in this way pertaining to people's social feed with researchers and journalists, "to increase transparency."
Some notable ways in which journalists have used this data as the source for their stories include articles accusing Facebook of failing to disclose who pays for some political ads, and another that claims right-wing misinformation is more engaging than that coming from left-wing or centrist political forces.
Facebook's own Ad Library allows access to the same data, with the exception of ads being targeted at users based on their interests – but users can discover this information by clicking on an ad, and reports say that Ad Observer was harvesting this data.