As public trust in a coronavirus vaccine continues to wane, Facebook has ramped up its restrictions on vaccine criticism by banning all ads that discourage people from getting vaccinated.
Ads that advocate for or against legislation and government policies related to vaccines are still allowed but anything else that discourages vaccination will be rejected. While Facebook didn't go into specifics, this ad ban will presumably prohibit ads that criticize vaccines or question the safety of vaccines.
Not only is Facebook banning ads that discourage people from getting vaccines but it's also going to be inserting messages on US user's timelines that tell them to get a flu shot.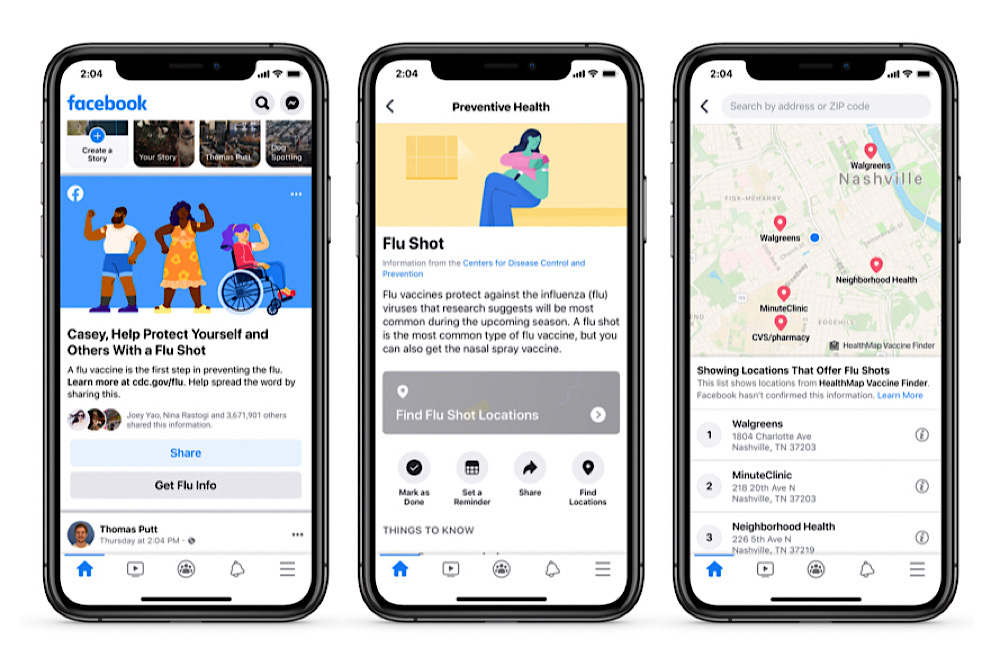 Additionally, Facebook will be working with the World Health Organization (WHO) and the United Nations Children's Fund (UNICEF) on public messaging campaigns to increase vaccination rates. This work will involve monitoring discussions about vaccines on Facebook's platforms and then using it to "build public trust in vaccines."
Facebook wrote that its pilot vaccine messaging work with UNICEF across 10 countries has already shown that this information can be used to make Facebook users more trusting of vaccines.
"Building demand for vaccination in communities worldwide is key to saving lives," wrote Diane Summers, a Senior Advisor for Vaccine Acceptance & Demand at UNICEF. "Our collaboration with Facebook is part of our efforts to address vaccine misinformation and share resonant and reassuring information on vaccination."
Facebook's amplification of pro-vaccine messaging, censorship of vaccine criticism, and attempts to change user sentiment so that it's more favorable towards vaccines follows several other changes the platform has made to restrict content that questions or criticizes vaccines.
Last year, Facebook started redirecting searches about vaccines to pro-vaccine information from the Centers for Disease Control and Prevention (CDC) and the WHO.
And last month, Facebook assured the Australian government that it was making it difficult for users to find content that's skeptical of vaccines by removing groups and pages that spread "vaccine misinformation" from its search recommendations.
These efforts to boost pro-vaccine content while suppressing anything that opposes vaccines aren't exclusive to Facebook. Twitter pushes pro-vaccine search results in Ireland and Pinterest's search results are also filled with pro-vaccine posts.
Despite this aggressive push to eliminate vaccine skepticism on social media and frame vaccines as safe and effective, the general public is far from convinced. A recent Gallup poll revealed that the public's willingness to get a Food and Drug Administration (FDA) backed COVID-19 vaccine has been falling since July and just 50% of Americans are now willing to get a vaccine.