The editor-in-chief of RT, a Russian state-controlled English language media house, Margarita Simonyan, has threatened to have Facebook banned if it does not restore RT's Redfish page, which was removed after sharing anti-fascist content. Russia has long complained that US-based online platforms unfairly censor Russian media.
Redfish is a Berlin-based digital content producer owned by RT. It has produced content on contemporary issues such as what it says is police brutality, social injustice, and the oppression in third-world countries.
Redfish's Facebook page, which had more than 830,000 followers, was suspended on Friday after it shared a post about the death of Benito Mussolini, the former Italian dictator. The post was flagged for violating the social media platform's community standards.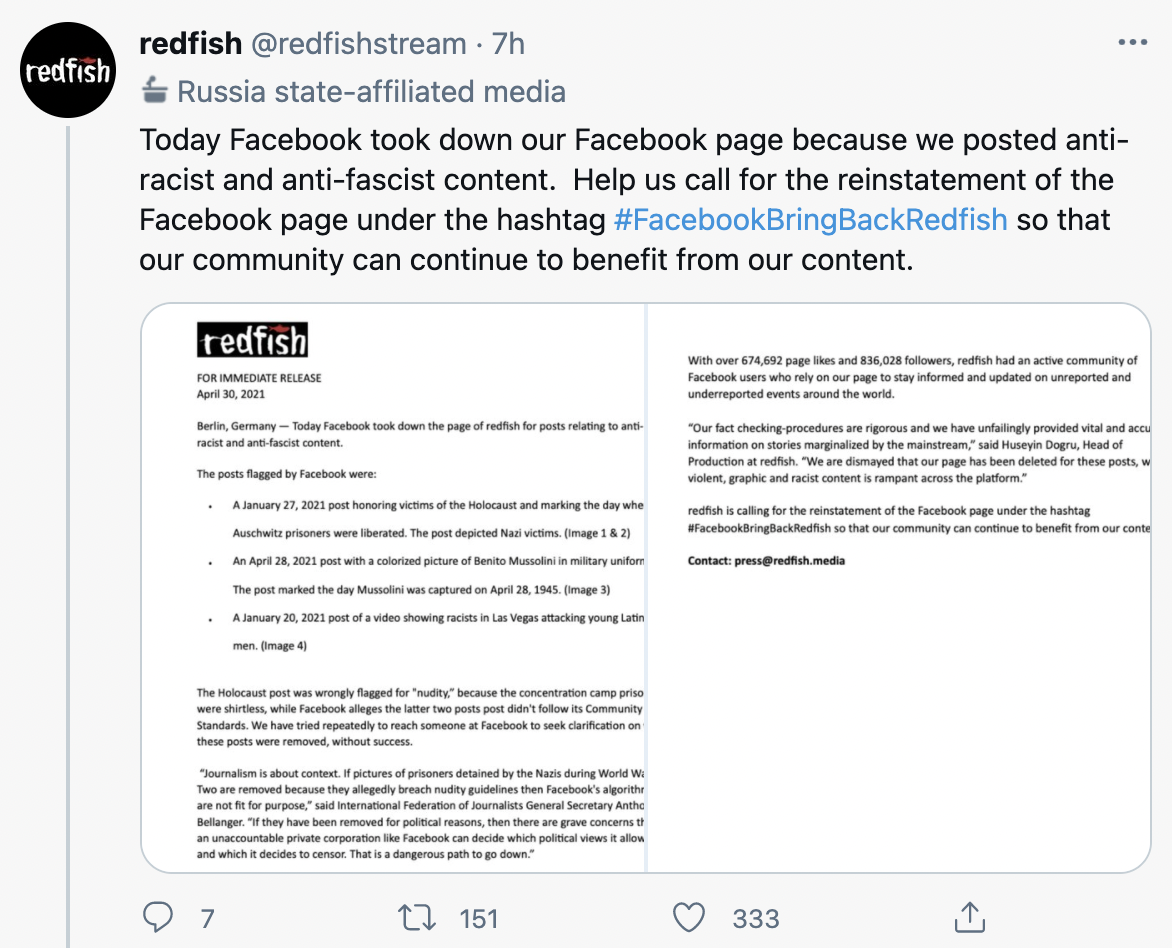 "It's not quite clear what this 'community' found so insulting. Was it the Mussolini photo, the reference to Holocaust, or the very existence of the Redfish project, which the Western establishment has long been irritated about," Simonyan wrote.
"If the page is not back, I promise I will personally be seeking Facebook's suspension," Simonyan threatened.
The Russian government has on multiple occasions accused US-based online platforms of unfairly censoring Russian media, while failing to remove illegal content.