Facebook suspended the page of Russian state-affiliated media outlet RT in Russian, allegedly without an explanation. The move came almost a year after Meta platforms would limit access to RT in Europe. It's worth noting Facebook itself is blocked in Russia.
On Monday, RT tweeted: "Facebook shut down RT in Russian page without an explanation." The tweet added that the page was one of the "largest Russian-language media pages" on Facebook with 2 million followers.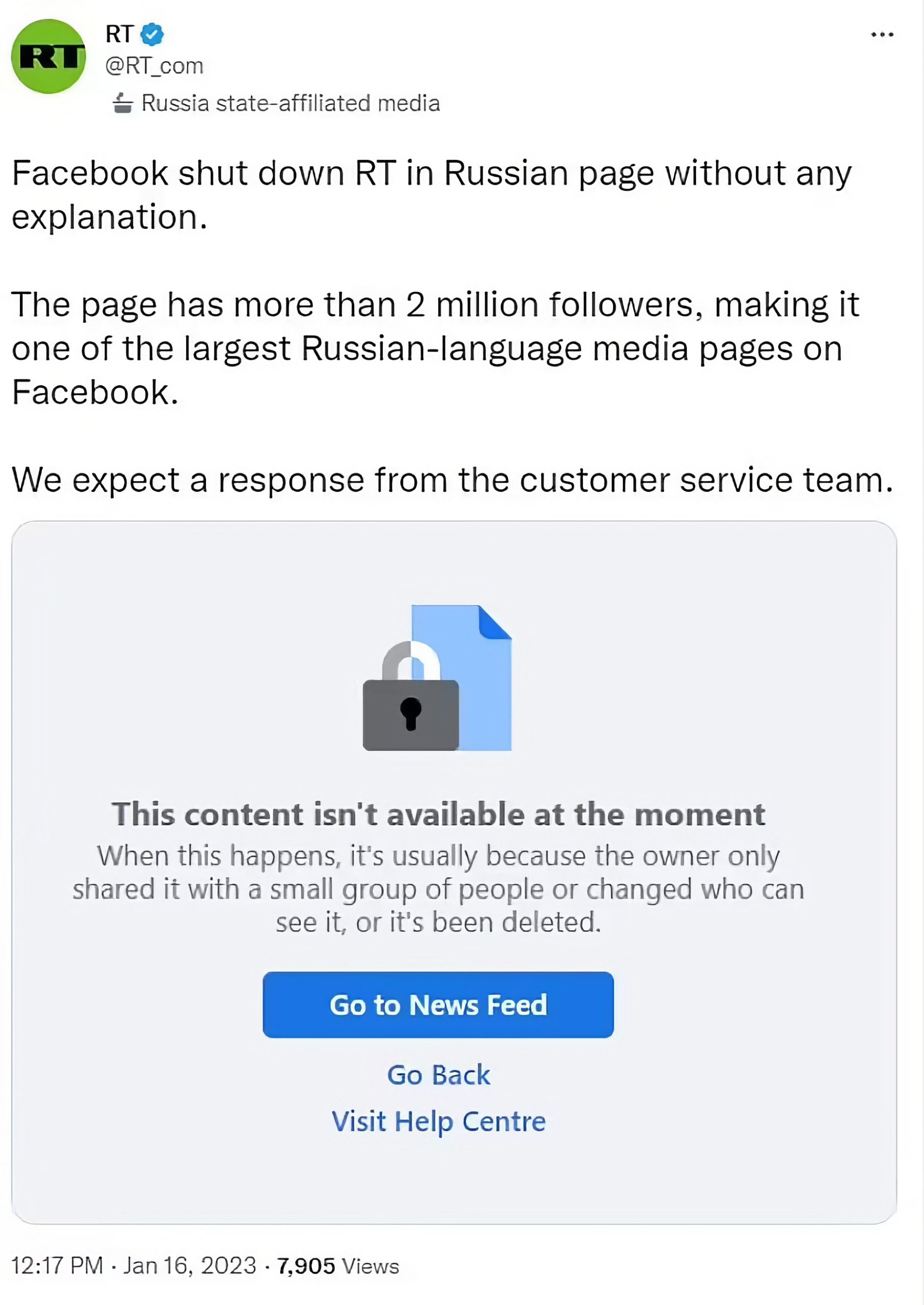 The media organization expects a "response from the customer service team."
About a year ago, when Russia's invasion of Ukraine started, Meta said it would limit access to RT and Sputnik, both of which are affiliated with the Russian government, in Europe.
At the time, Meta's head of global affairs Nick Clegg said the move was in response to a request by several governments and the European Union.
"Given the exceptional nature of the current situation, we will be restricting access to RT and Sputnik across the EU at this time," Clegg wrote at the time.
At around the same time, European Commission chief Ursula von der Leyen announced that RT and its subsidiaries would not be allowed to broadcast in the region because of spreading "lies to justify Putin's war."