Earlier today, Facebook temporarily blocked the distribution of conservative journalist Rob Dreher's article on the Jussie Smollet investigation before eventually correcting the mistake and allowing it to be shared.
Dreher originally tweeted that links to his article, "Jussie Smollett's Hate Hoax," were being blocked on Facebook for violating its community guidelines. The article, which was published on The American Conservative website, featured a new report from CNN which said that Chicago Police now believe that Jussie Smollett had orchestrated the attack and then contrasted this with earlier coverage of the Jussie Smollett investigation.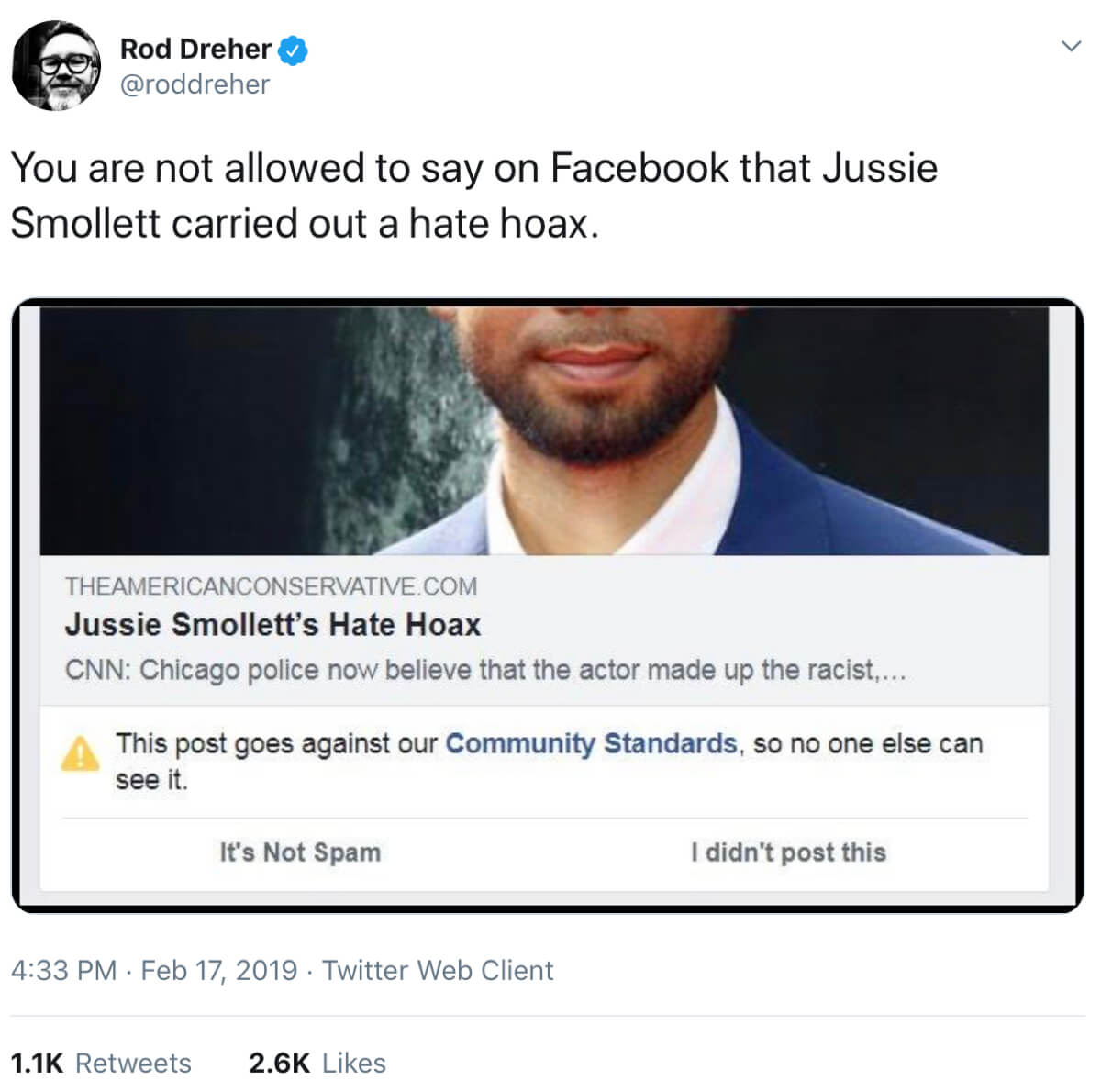 Many Twitter users corroborated Dreher's claims and shared the messages they were receiving when trying to post the article to Facebook.


Dreher then posted an update article in which he speculated that Facebook may be incorrectly blocking his article for violating the section of its community standards that tells users to not post content that is "Mocking the concept, events or victims of hate crimes even if no real person is depicted in an image." He correctly argues that he is not mocking a hate crime but highlighting new evidence that suggests Jussie Smollett faked a hate crime.
A few hours later, Dreher tweeted out a final update on the situation highlighting that Facebook's ban on his Jussie Smollett article had now been lifted.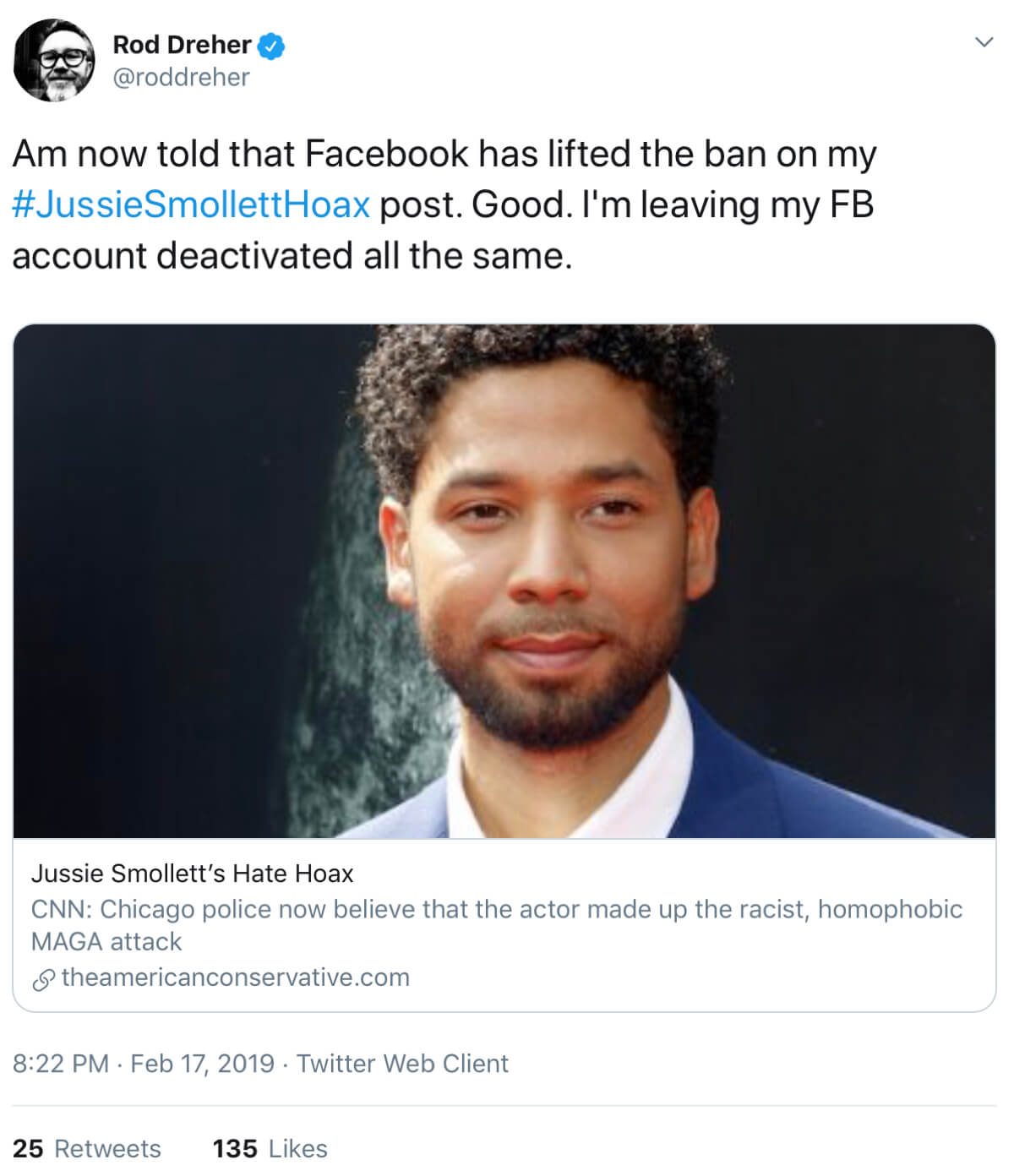 While it's good that Facebook recognized and corrected its mistake, this mistake suppressed the spread of truthful information. This was one of the most popular and talked about stories at the time Dreher posted his link and Facebook buried it until a lot of the initial interest had passed.
This highlights a larger problem with the policies Facebook uses to fight fake news. By having rules that forbid the mocking of the concept of hate crimes, it's likely to restrict a lot of the genuine fact-based discussion of and reporting on fake hate crimes.