Facebook banned a UK-based art gallery from advertising after mistakenly flagging its photos for violating its policies — photos of cows standing in a field, the England cricket team, and a skyscraper were deemed overtly sexual. The social media behemoth has since reinstated the account and apologized.
The story highlights how, in the push of tech giants to have lives and conversations policed by algorithms, the potential for error is huge.
The Northwall Gallery, a small art gallery based in Winchester, England, was banned from advertising on Facebook. The social media company claimed that its photos violated its Advertising Policies, which do not allow a wide range of content including adult content and drugs.
However, none of the photos posted by the gallery prohibited its policies; this was a case of an algorithm making a mistake over and over.
The art gallery posted photos of cows standing in a field, nesting herons, the England cricket team huddled in a circle, and a skyscraper, all which were flagged for being "overtly sexual."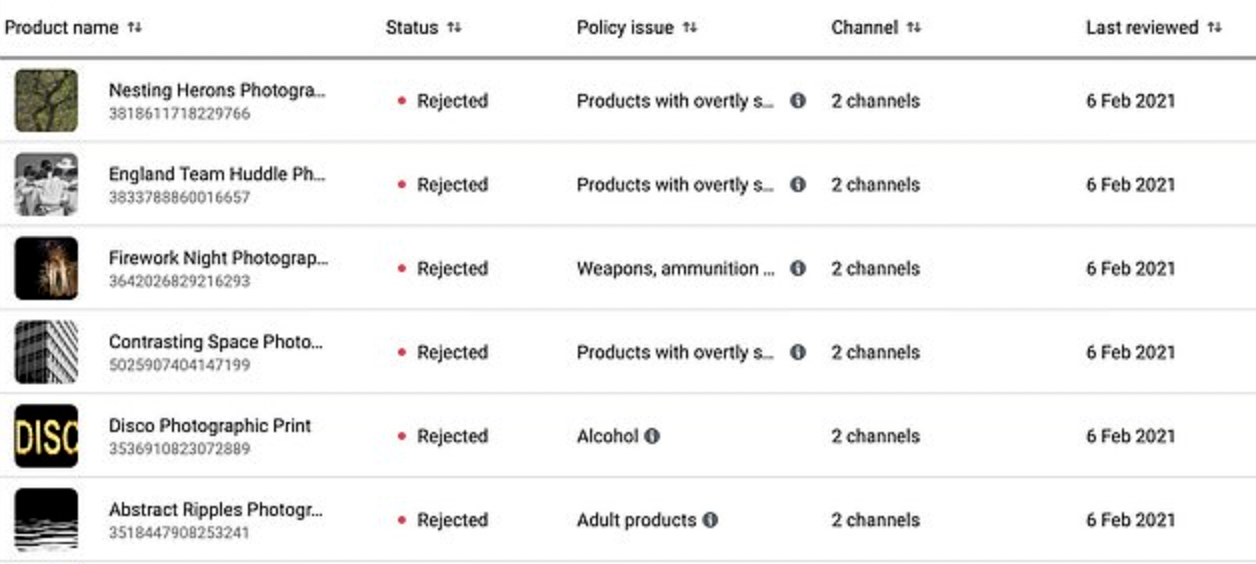 A photo of pond ripples was banned for "selling adult products," while a firework display was flagged for "promoting weapons."
A photo of tramlines was flagged for violating the "ticket sales policy," while photos of a neon sign spelling 'DISCO' and army soldiers drinking tea were flagged for "promoting alcohol."
The owner of the gallery, Mike Hall, explained the frustration of having to wait two months for Facebook to lift the ban.
"We had to give all the information to prove we are a legitimate business, and then set up a store to sell prints of photos.
"We started getting rejections for uploading the photos for a variety of ludicrous reasons, which we kept appealing against.
"I kept having to say 'this is not overtly sexual – it's two cows in a field,' and 'how is an abstract photo of a pond ripple selling sex products?'
"At first we thought it was a mistake, but in November a letter said they had banned me from advertising completely," a furious Mr Hall told the Daily Mail.
After multiple appeals, the ban was lifted last week. A spokesperson for the social media company said:
"Mr Hall's advertising account was restricted in error and has now been reinstated. We would like to apologise to Mr Hall for any inconvenience caused."