Facebook is preventing its users from sharing and linking to a fundraising campaign for Kyle Rittenhouse's legal defense on the fundraising site GiveSendGo and others.
The GiveSendGo campaign states that donations will be transferred to the #FightBack Foundation – a 501(c)(4) foundation which was set up by defense attorney Lin Wood to fund Rittenhouse's legal defense.
When Facebook users attempt to link to or share the campaign, they're presented with a message stating that the link "goes against our Community Standards."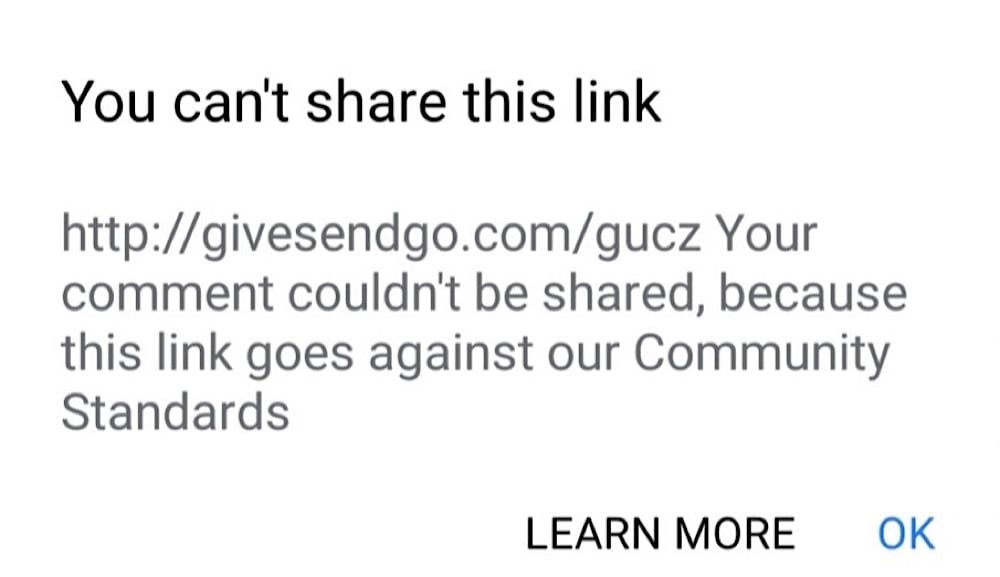 Rittenhouse's legal team is defending the 17-year old teen against murder charges after he shot dead two men who were pursuing him during a riot in Kenosha, Wisconsin.
Rittenhouse's lead attorney John Pierce has said that the incident was "100% self-defense" and added: "The right to self-defense is a god-given right and we are not going to allow a prosecutor in Kenosha, Wisconsin to take it away from Kyle Rittenhouse."
Not only are links to this GiveSendGo campaign being blocked by Facebook but some Facebook users are reporting that their posts linking to #FightBack Foundation are also being blocked.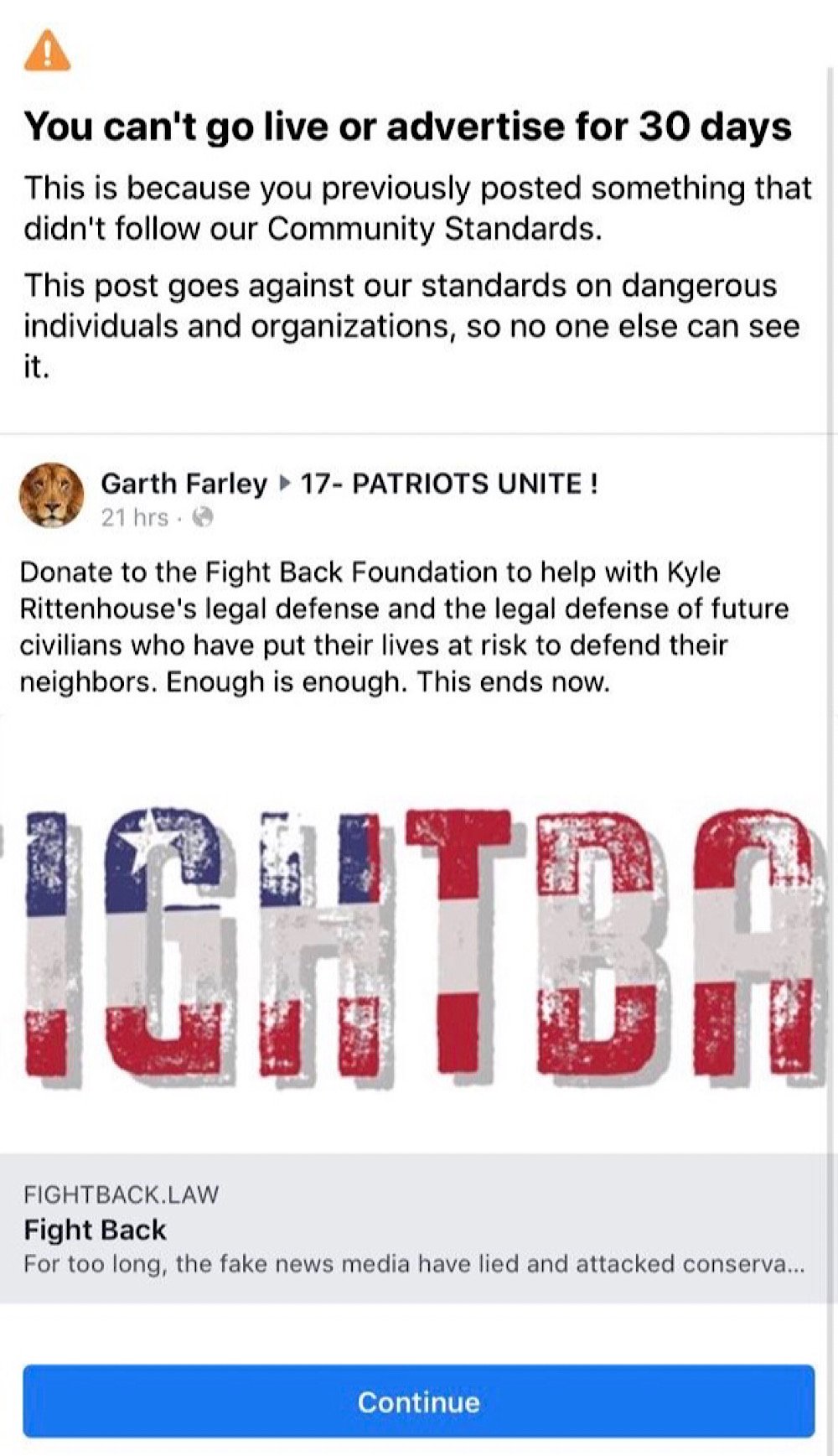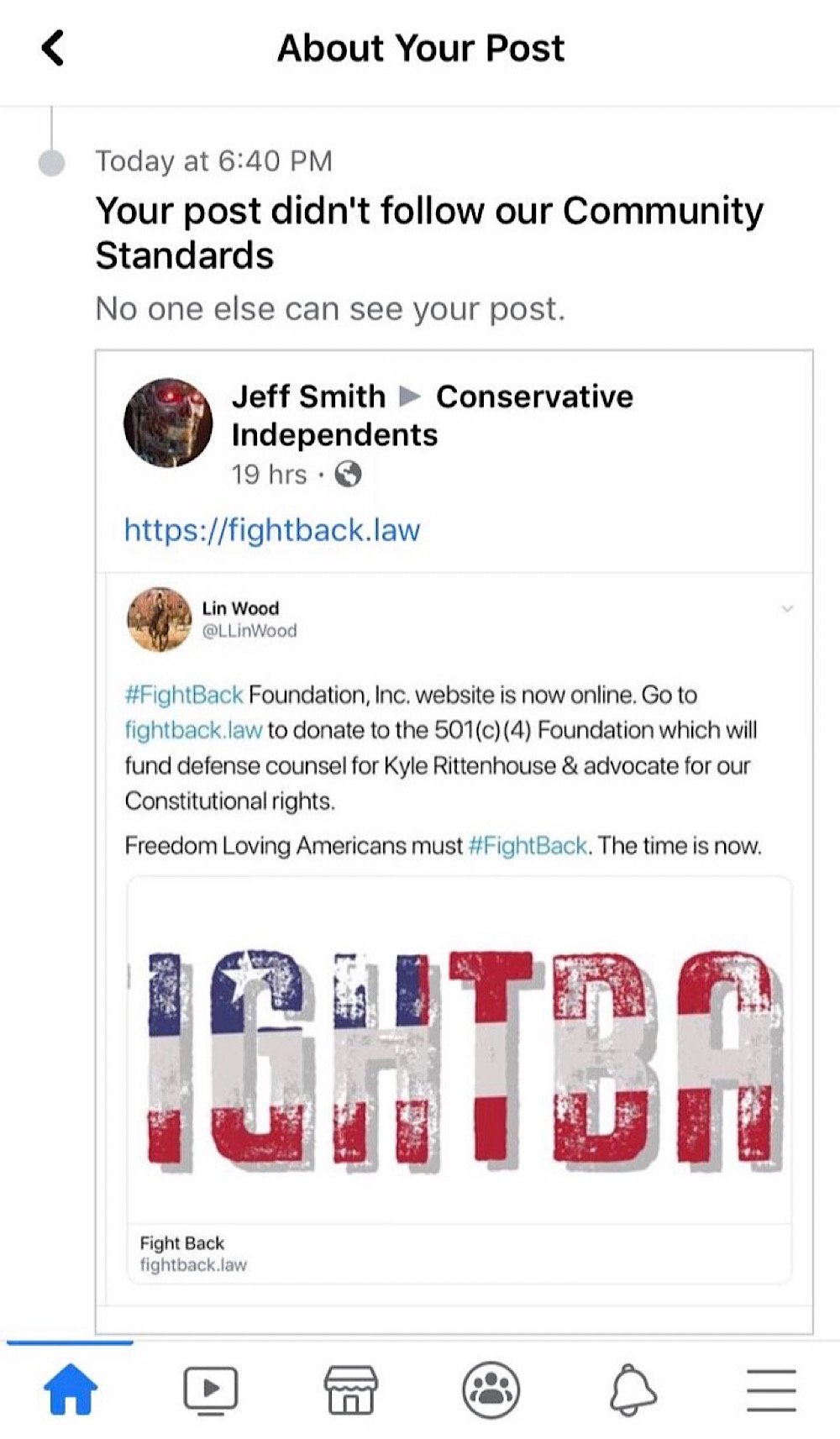 The blocking of links to this GiveSendGo campaign follows Rittenhouse's father's initial fundraising campaign on GoFundMe being shut down.
It also follows Facebook heavily censoring Rittenhouse with his profiles being removed from Facebook and Instagram, searches for his name being blocked, and statements of support being banned from Facebook's platforms.
Twitter also locked the account of Wood, who is one of Rittenhouse's defense attorneys, after he advocated for his client.
Pierce responded to Wood's Twitter account lock by writing: "Twitter is intentionally interfering with our efforts to raise money for Kyle Rittenhouse's legal defense by censoring Lin Wood."
Other statements of support for Rittenhouse have also been scrubbed from Twitter including a tweet from journalist Cassandra Fairbanks which stated "Kyle Rittenhouse did nothing wrong." Twitter claimed the tweet violated its rules against "glorifying violence."