Pundit John Stossell has shown how comically inefficient the newly appointed "fact-checkers" are on the platform.
John Stossel uploaded a video about California's fires. A few days after the video was uploaded, a warning was slapped against it saying: "Missing Context. Independent fact-checkers say this information could mislead people."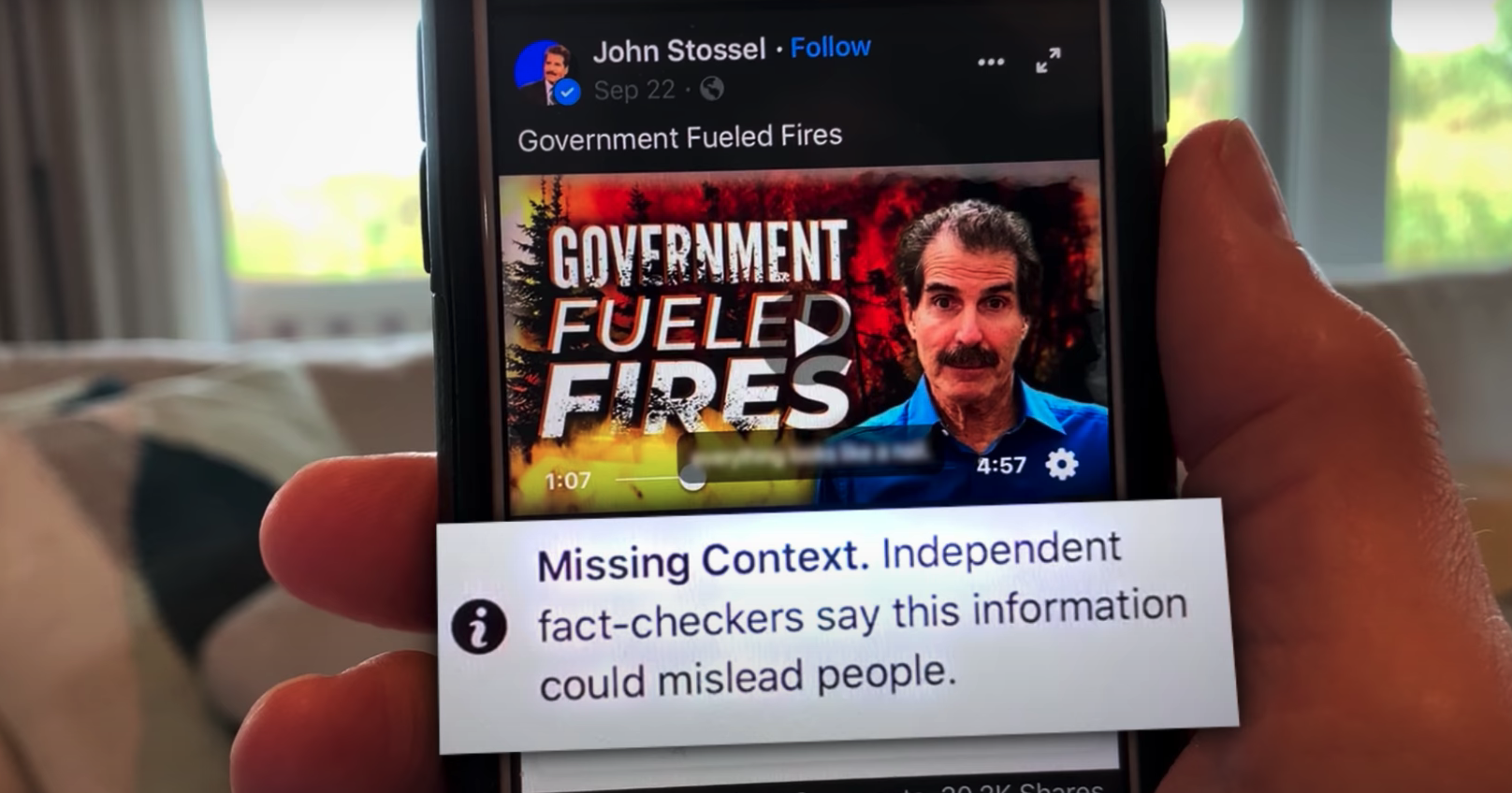 Disgruntled that his video's reach was now extremely limited, Stossel ended up digging deeper into Facebook's fact checking processes. He then found that a group known as "Climate Feedback," claiming that it separates facts from fiction when it comes to climate change, had actually slapped his video with the warning label.
The group said the idea that "Forest fires are caused by poor management. Not by climate change," is "misleading." This was the reason for restricting the video.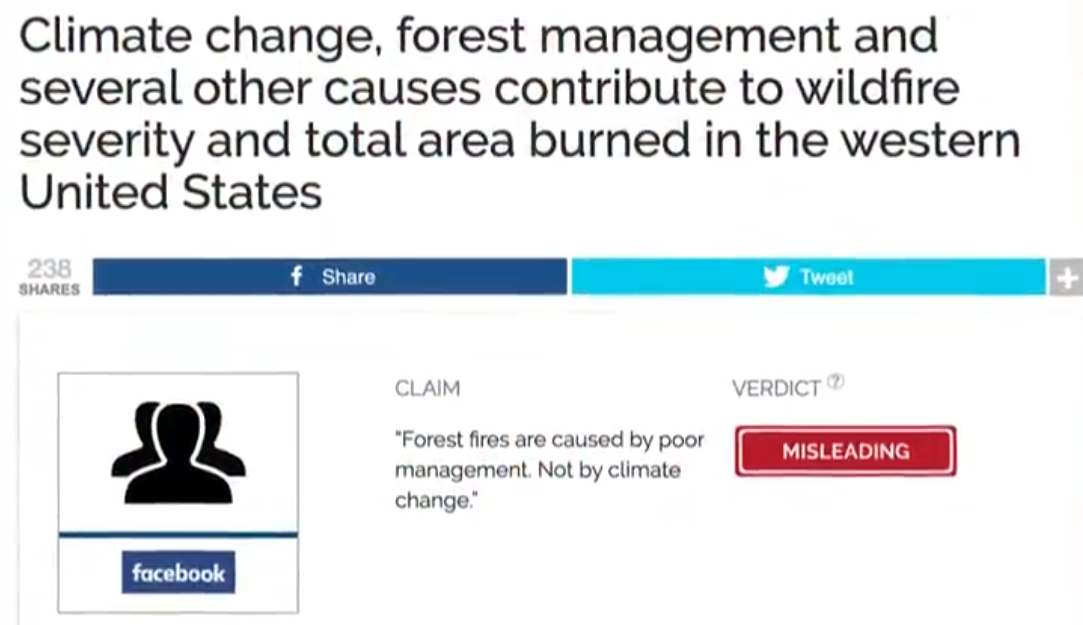 But Stossel didn't say that. In fact, in the video, Stossel said that "climate change has made things worse. California has warmed 3 degrees over 50 years."
Now, based on what happened with Stossel's video, it becomes clear that Facebook is blindly relying on activist groups and small organizations to control content on its platform. "Facebook lets activists restrict my videos based on something I never said," Stossel exclaimed.
Facebook, over a period of time, in an effort to appease politicians, ended up appointing fact checkers and other independent bodies to audit its content and set new rules. And the fact-checkers are often getting it wrong.
Surprisingly, Facebook wants you to haggle with the very same activist group to appeal their decisions about restricting the video you uploaded. Stossel, therefore, had to contact Climate Feedback for getting the restriction lifted off of his video he uploaded.
"I tried to appeal. I emailed Nikki Forrester, Climate Feedback's editor. She didn't respond. But two of the three scientists listed as reviewers agreed to interviews." What they revealed in the interview was even more baffling. Apparently, both the individuals listed as "reviewers" had not even watched the video.
Stefan Doerr, one of the reviewers, as mentioned by Climate Feedback, said that he had "never commented" on Stossel's content. Zeke Hausfather, another reviewer and a climate scientist also said the same. "I certainly did not write a Climate Feedback piece reviewing your segment."
Interestingly, Doerr said that Stossel's video may have been flagged because he had interviewed the author of the book "Climate Apocalypse," Michael Shellenberger in the video. The book criticizes environmental alarmism, which according to Climate Feedback is "overly simplistic argumentation about climate change."
Climate Feedback's editor ended up replying to Stossel's enquiry and wrote that they stand by their decision as the "video misleads viewers by oversimplifying the drivers of wildfires."
All-in-all, it becomes clear that Climate Feedback ended up censoring content it did not approve of, which invariably is censorship.