After months of being cooped up in their homes, some Americans are starting to feel like they've had enough. But when you are prohibited from gathering in the first place – how exactly do you protest?
Freedom of assembly, being one of the cornerstones of any democracy, is being put under serious testing around the world with the pandemic.
Those who don't believe in the value of (self) isolating already have a media moniker: "anti-quarantine" activists. And though it's difficult for them to actually gather in the physical world, they at least thought using social media would be a place to plan such protests.
By that is not so. Facebook has banned the promotion of gatherings of this kind in three US states: California, New Jersey, and Nebraska – "after consultations with state governments."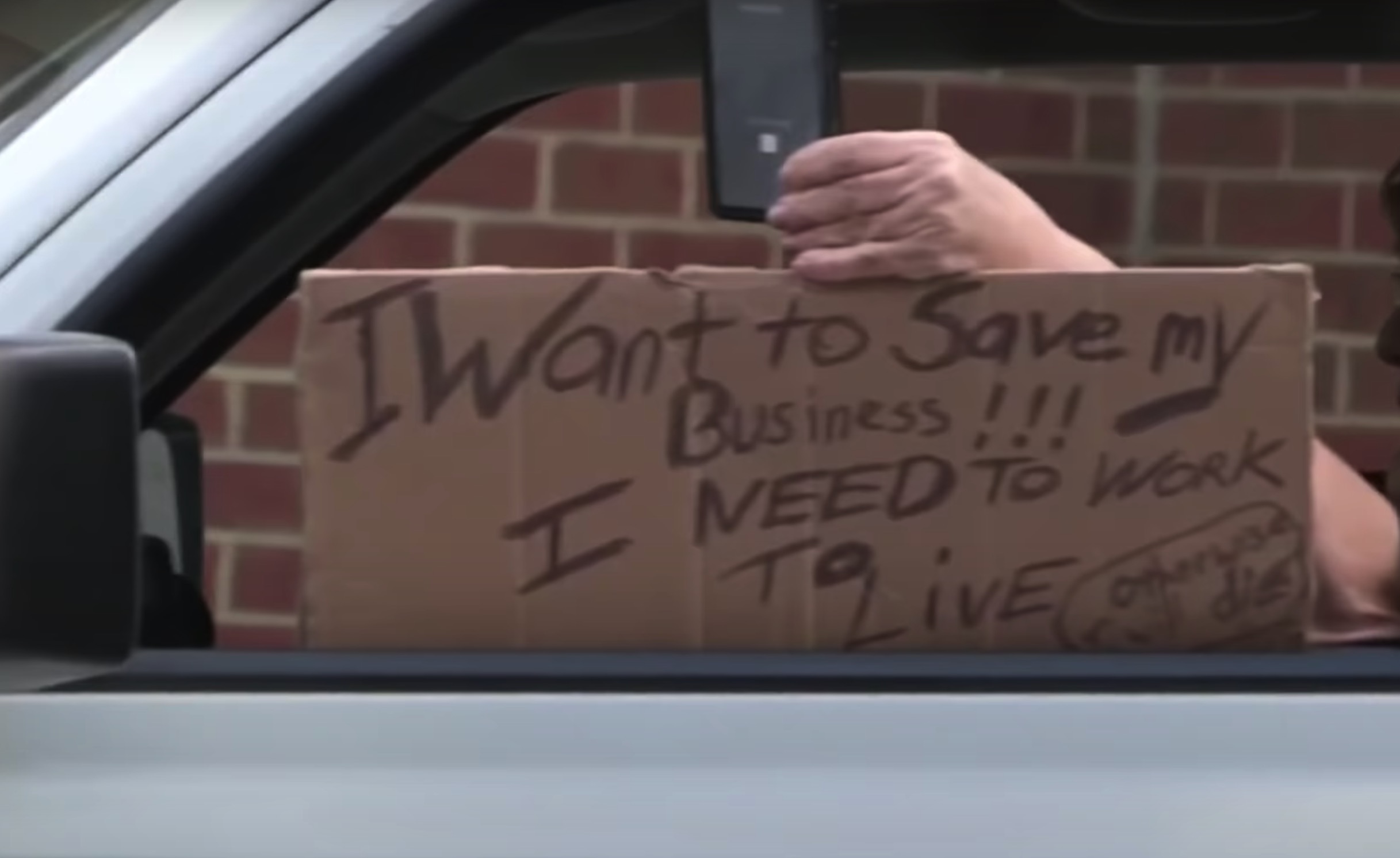 The way Facebook decides to treat users with similar ides in New York, Wisconsin, Ohio, and Pennsylvania remains to be seen.
Of course, it couldn't go without some heavy politics and ideology getting involved, certainly not after US President Donald Trump endorsed the protests.
Immediately, reports started surfacing to essentially (dis) credit those behind the gatherings as leading pro-gun activists, or as the Washington Post put it, "far right, pro-gun provocateurs" and conservative activists allegedly hiding behind "seemingly organic demonstrations."
Despite this type of heated rhetoric, the outlet isn't actually sure, but thinks that a Minnesota Gun Rights group leader is behind these events whose about 200,000-strong Facebook group wants to see their states "liberated" from the shackles of the quarantine that is, on one hand, disrupting their lives and destroying their economies, but is on the other, according to many, saving those very lives.
Facebook has here once again tried to walk the line, at least for a while – refusing to ban these groups altogether despite media pressure – until it got the orders from the three Democrat-run state governments to do so.
Facebook's action, meanwhile, adds a new moment to Big Tech's reaction to the coronavirus pandemic, which has far been about censor unwanted content and steering users toward "authoritative sources."