Social media platforms often claim that they're unbiased, but Facebook may be struggling to do that in recent days as Facebook employees are criticizing management for not taking the steps to delete the President's statements.
Some Facebook employees have organized a virtual protest (since everyone's working from home) to demonstrate against the decision.
According to New York Times reports, a group of employees left their job on Facebook and took to Twitter to post messages against President Trump's posts and the way the social network is handling them.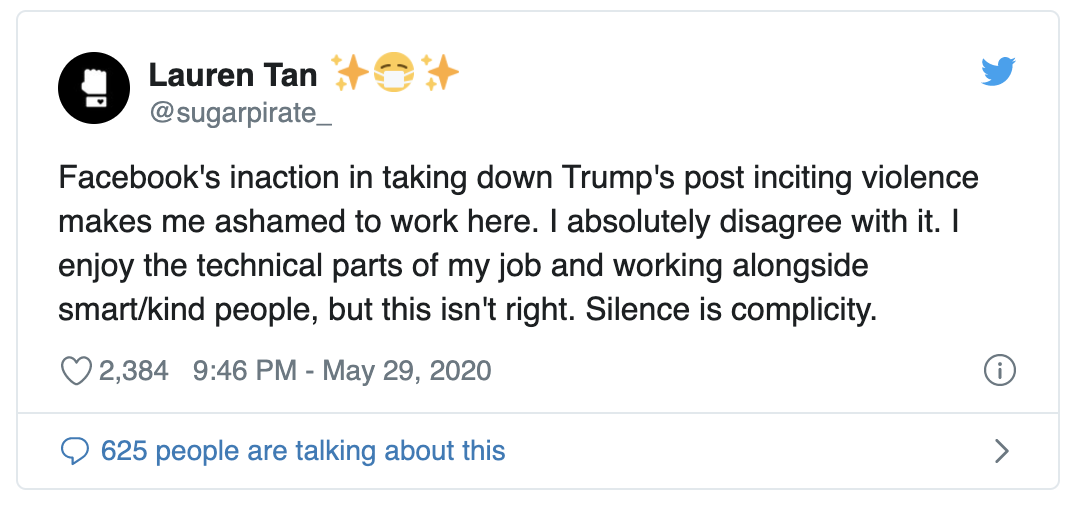 Specifically, the workers are upset that Facebook did not delete a Trump message saying, "When the looting starts, the shooting starts," which they say is a call for a violent response to the looting that is happening during the protests that originated in the country due to George Floyd's death.
As a comparison point, this same message was covered by Twitter with a warning label due to its content, and even the social network's representative indicated that the post sought to glorify violence.
However, Facebook CEO Mark Zuckerberg believes there is no need to delete or cover the post. The executive admits that in particular he does not agree with it but that it does not violate any rule.
Due to Zuckerberg's decision, a group of employees, including major developers such as Andrew Crow, the head of design for Facebook's Portal device, decided not to carry out their duties this Monday, June 1.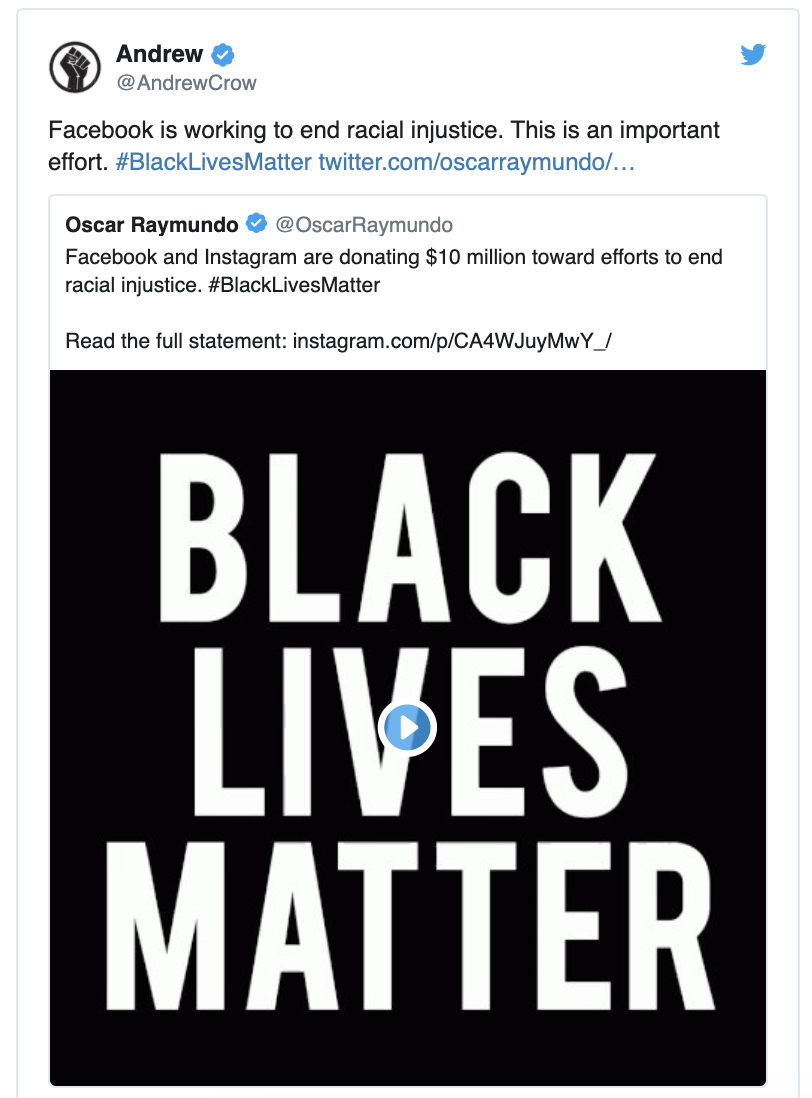 Crow indicated on Twitter that what Zuckerberg is doing is supporting violence in the country, saying that there is a limit between what can help people understand the social panorama that is happening in the nation, and the messages that only incite hatred.
Many of the Facebook employees also joined the movement on Twitter using the hashtag #BlackLivesMatter. Other employees added support messages for the protests in Facebook's automated technical support emails, stating that they were not working.