Calling somebody a member of the "Disinformation Dozen" – there's a nasty piece of propaganda work, trying to discredit political opponents in a time of crisis.
Worse still, it wasn't happening out in the open, on actual social networks, but behind the curtains of government/Big Tech collusion.
And now – with the new US election looming large already – it's probably prudent, if your party/political affiliation was on "the wrong" end of the stick the last time, to try to fight against this repeating "early, and often."
The term "Disinformation Dozen" refers to a (conspiracy, to all effects) theory that there were only 12 people in the world (… right?) who were behind Covid vaccine criticism back in 2021.
And what a difference, strictly scientifically speaking, two years make…
But now, it's time to face the "political piper," as it were. Documents have emerged to show that Facebook at the time played along with the "Disinformation Dozen" game related not only to original posts – but also memes – and went to the significant no doubt trouble of changing its entire policy to suit the narrative rendered under pressure from Biden's Surgeon General.
But as always, eventually, what does a Big Tech giant do? Appease the "permanent power center" supported or not by some current White House.
And so, we are now learning that Meta wasn't thrilled about it – but "felt" it had to play along and acquiesce to government pressure.
Forget about the Twitter Files (actually, don't, ever) – but how about the emerging "Facebook Files"?
Documents were released for the first time as a result of the House Republican efforts to get the proof of their long-suspected fears of collusion claims of direct collaboration between the White House and a seemingly reluctant Facebook (both Mark Zuckerberg and Sheryl Sandberg were told that, "We are facing continued pressure from external stakeholders, including the (Biden) White House to remove posts."

Yikes.
Then, there's Nick Clegg, Facebook's Global Affairs President. His contribution to the open internet and true democracy was apparently to say in one of the 2021 documents now released, that the White House was "outraged" that (Facebook) did not remove' a particular post.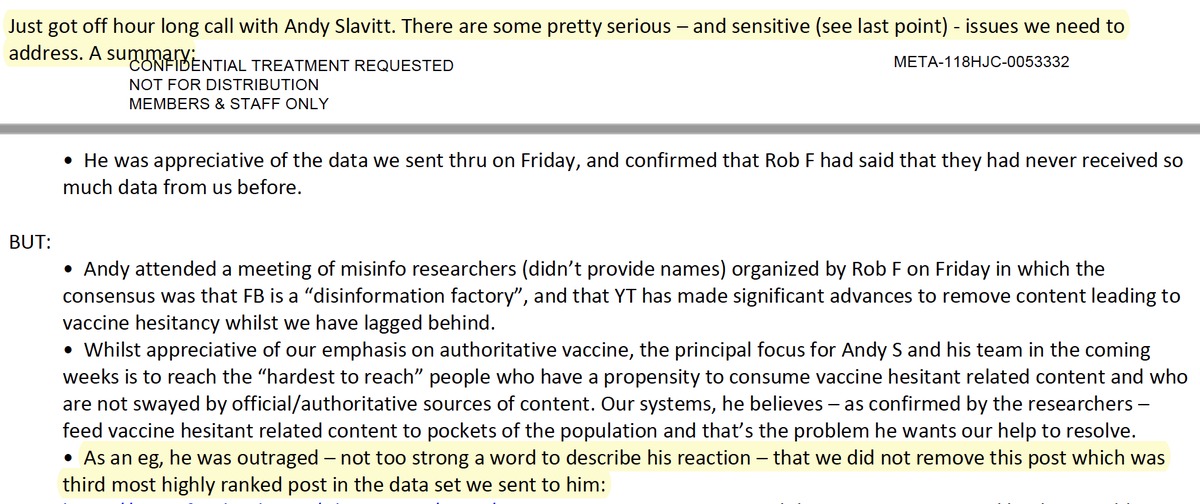 Nick Clegg raised questions in July 2021 regarding the company's removal of posts claiming the coronavirus was man-made, as opposed to simply downgrading or labeling them. An ensuing response by a high-ranking Facebook official in charge of content policy revealed that the company was under significant pressure from the Biden administration to take action. This decision was later lamented, with the executive admitting that the company was "under pressure from the administration and others to do more," and that they "shouldn't have done it," The WSJ reported.
Documents show that while the social media giant was prepared to resist some of the administration's demands, it also acknowledged a "significant gap" between what the White House wanted removed and what Facebook was comfortable erasing. One example cited was the Biden administration's apparent desire to suppress humor or satire that suggested vaccines were unsafe.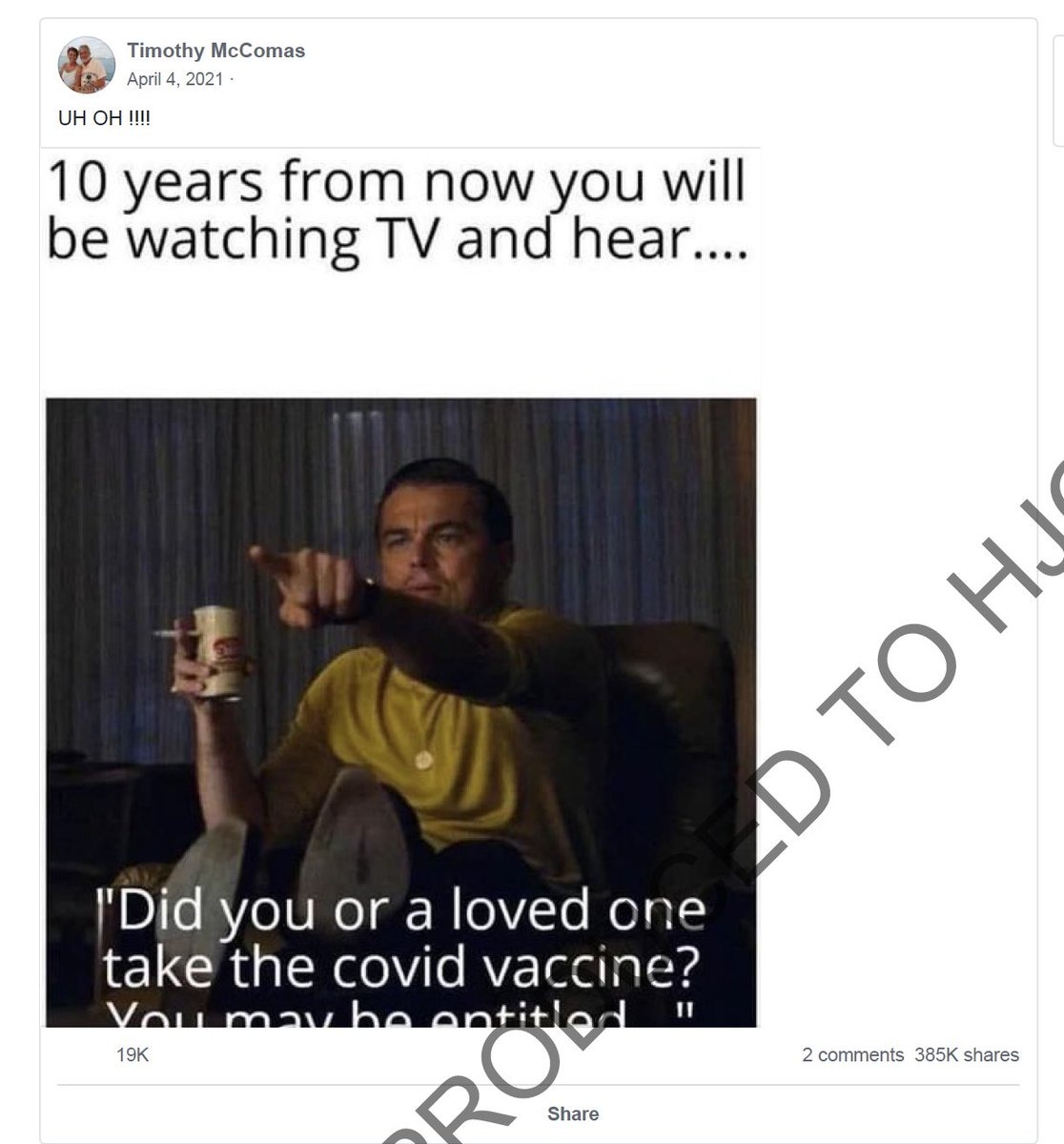 "The WH has previously indicated that it thinks humor should be removed if it is premised on the vaccine having side effects, so we expect it would similarly want to see humor about vaccine hesitancy removed," Clegg wrote.
"I can't see Mark [Zuckerberg] in a million years being comfortable with removing that – and I wouldn't recommend it," Clegg wrote in an email.
Facebook remained wary of potential backlash from restricting such speech. An executive noted that the suppression of vaccine hesitancy could deepen mistrust and further alienate users from large institutions. The removal of posts could also potentially fuel conspiracy theories about vaccine safety cover-ups.
In another email, Brian Rice, Meta's VP of public policy, was concerned that Slavitt's challenge felt "very much like a crossroads for us with the [Biden] White House in these early days."
But Meta decided that it wanted to salvage its relationship with the White House. "Given what is at stake here, it would also be a good idea if we could regroup and take stock of where we are in our relations with the [White House], and our internal methods too."
Doesn't matter at all what post that may have been. But nobody can play smart and stupid at the same time.
Does the current administration stay within its First Amendment powers – or does it not?
That's the only "big picture" question to be asked and hopefully answered soon.
The rest is fluff.