A historic town from northeast France, Bitche in the Moselle, has a Facebook page "Ville de Bitche" where the town's local news and updates are regularly shared. The page was, however, banned by Facebook a month ago, only to recently be restored.
When the Franco-Prussian War happened in the 1870s, the town Bitche, where the letter "e" is silent when pronounced, was a fortress town. It is now home to over 5000 inhabitants.
Facebook's algorithms ended up banning the "Ville de Bitche" back in March for using "offensive" language. Soon after the page was banned, the town's spokesperson, Valérie Degouy, tried reaching out to Facebook through various avenues and failed to get her concerns across.
As always with Facebook, it's almost impossible to get anyone there to listen.
As their main page was down, the town hall's staff ended up creating a new page, but this time, with the town's postcode Mairie 57230.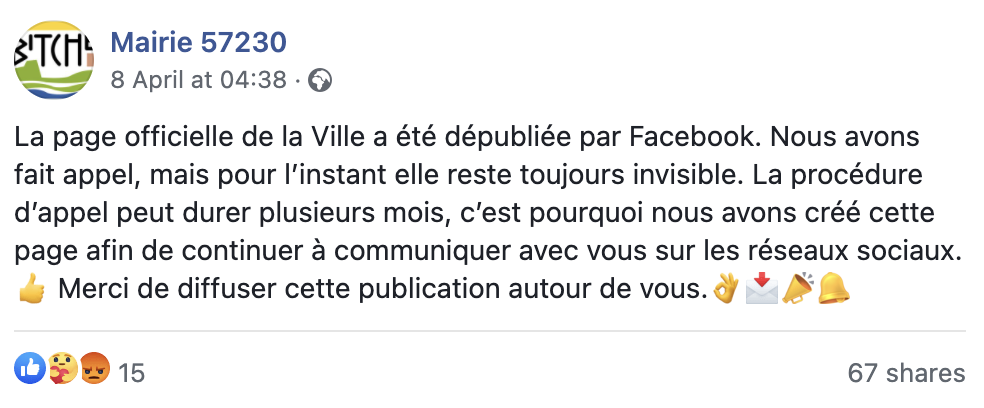 The town's spokesperson, speaking about how she faced difficulties contacting Facebook, said Facebook took down the page without any warning and did not respond to any appeals or messages. "I have tried every way to contact Facebook, through the different forms, but there is nothing more to do," said Degouy.
What's more, the town hall faced problems even when creating the Facebook page as the word "Bitche" could not be entered. They first had to create a page under the name "Ville fortifiée and changed it later.
"The name of our town seems to suffer from a bad interpretation… the most astonishing thing is that Facebook took so long to correct this. The president/director general of Facebook France has just contacted me personally to tell me the Ville de Bitche page is published again and to apologize for the inconvenience caused," said the town's mayor, Benoît Kieffer.
Looking at the inappropriate ban of Bitche's Facebook page, another town with a similar name, Rohrbach-lès-Bitche, ended up changing its name to "Ville de Rohrbach."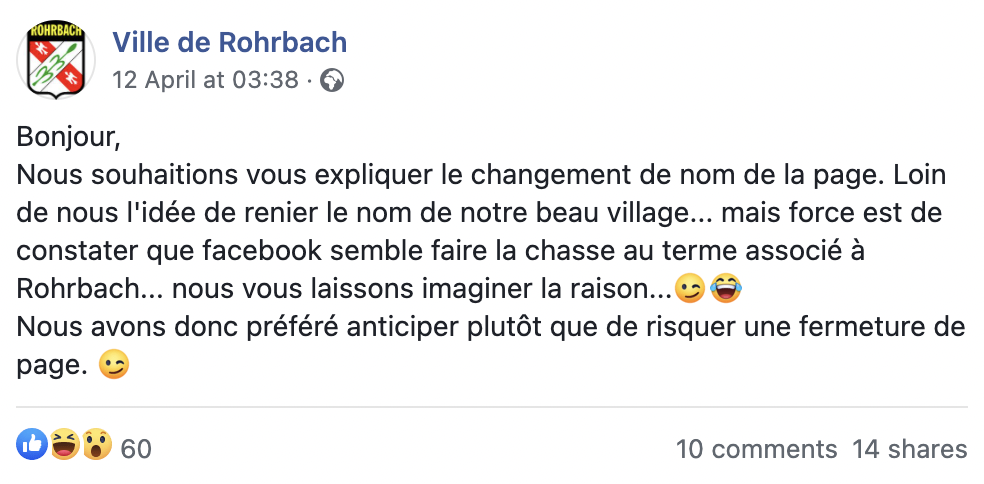 "Facebook seems to be hunting a term associated with Rohrbach… we'll let you imagine the reason," read a post on the town's Facebook post.