Paranoia has dominated during the COVID-19 outbreak. Many have purchased large quantities of toilet paper and have caused a major shortage, creating panic in stores.
As a mockery of the situation, multiple sellers on Facebook Marketplace offer "the precious product" in a new form of meme.
Is there a toilet paper shortage?
According to the country's major factories, running out of toilet paper is highly unlikely to occur in the United States.
Toilet paper is not imported from China but is produced domestically. Distributors like P&G indicated that they are doing everything possible to satisfy market demand.
The issue with people not being able to get their hands on any is simply due to people panicking.
Thanks to the freedom that the Facebook Marketplace offers, many sellers have used it as a comical way to demonstrate that people's paranoia about an imminent toilet paper crisis is exaggerated.
One of the cases is that of Liz Stoppiello, who offered for just $100 a roll of hand-woven toilet paper with little use. The user said that it was a joke, but also admitted that it was good publicity for her true products.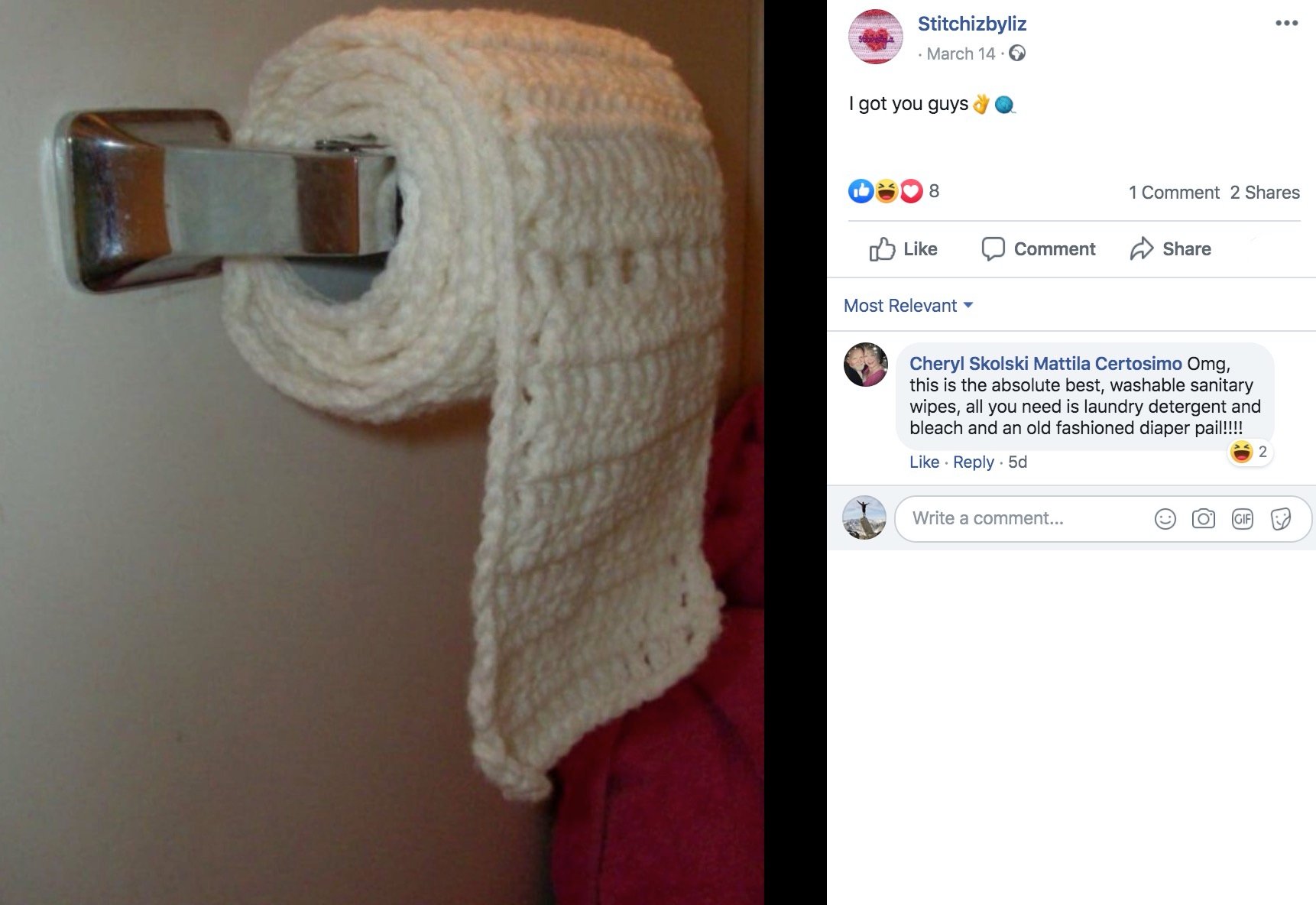 Another example is Kim Marie's case – whom for a low price of $55,990, offers a vintage toilet paper, which is nothing more than a roll of paper damaged by water.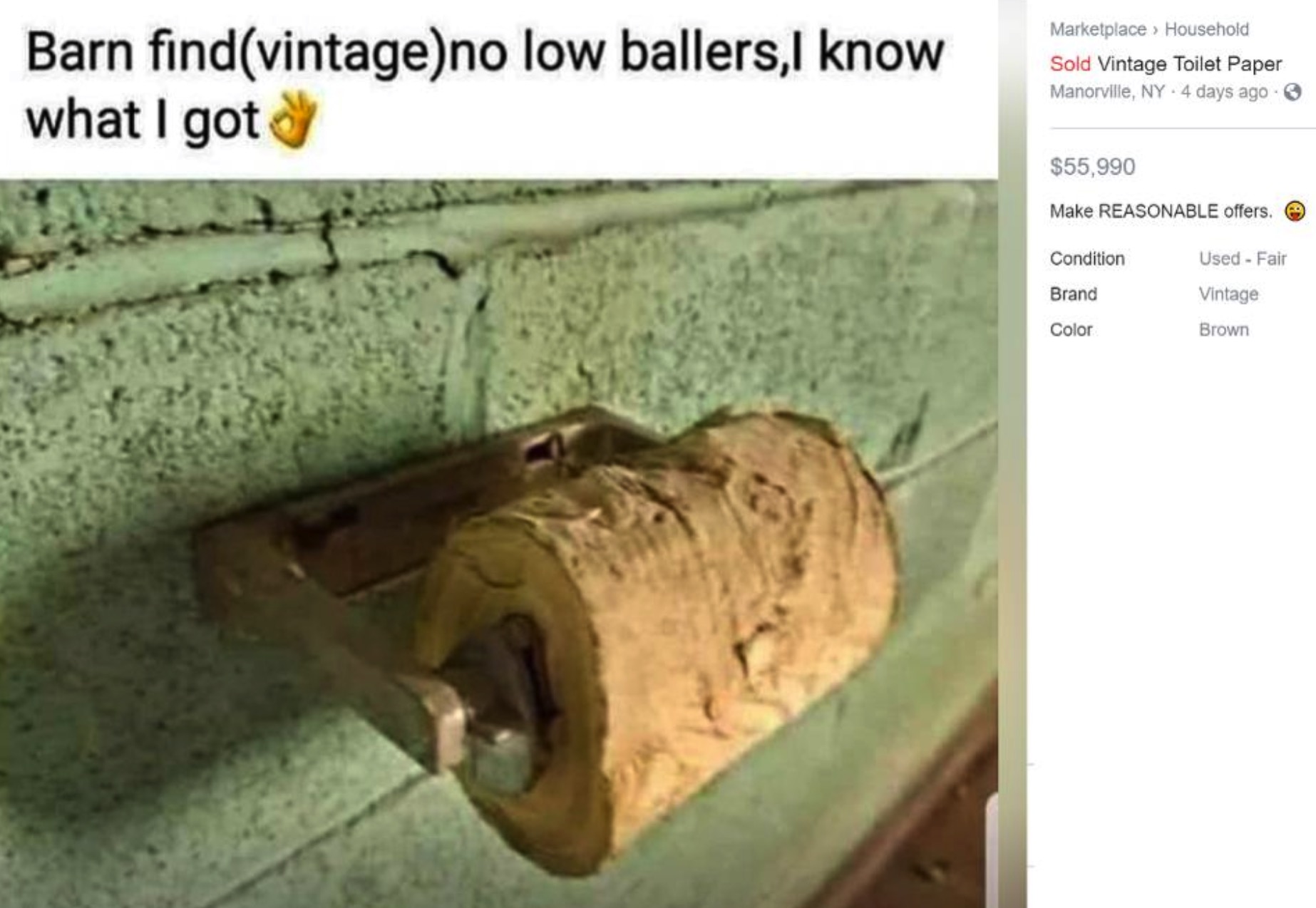 Facebook's automated systems are trying to stop these satirical posts, but the number is so overwhelming that the review work has been slow and people are having fun in the meantime.