In 2018, a gallery in Portland displayed a Trump cartoon that depicted a faceless executioner holding up his battered head with one hand, a bloodied knife in the other, seemingly about to behead the President. The image has the words "Fuck Trump" written in bold letters and images signed by the artist, Compton Creep.
The piece was fairly quickly removed from its physical display at the gallery, after causing criticism and protests.
But it proved much less controversial for Facebook, who, according to an insider involved in the moderation process at the social media giant, distributed an internal memo saying that the picture did not break any internal rules dealing with violence and incitement.
The insider, Zach McElroy, told Project Veritas that he saw this image a lot, as he and other moderators were told to leave it up because it wasn't seen as an actual and direct threat of violence made against Trump.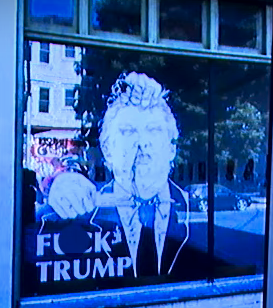 At the same time, Facebook interpreted its rules around violent imagery with seemingly very different standards in mind when a meme showing cartoon character Elmer Fudd shoot off the head of Democratic Congressman Beto O'Rourke, depicted as previously informing Fudd that he had come to take his guns away.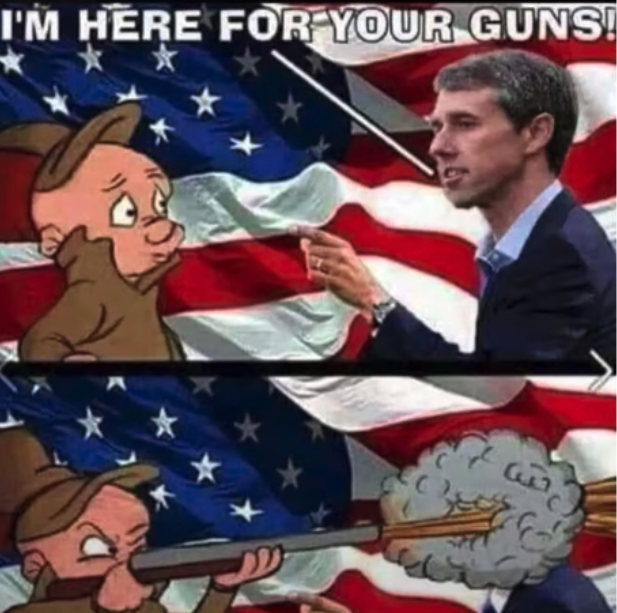 This one was interpreted by Facebook as a case of high severity violence and incitement, he explains.
Asked how he reconciled this in his role as a Facebook/Congizant employee and now insider – who decided to spill the beans despite the NDA he signed – McElroy says he "doesn't."
According to him, there is no difference between the two images, and that Facebook's reaction to them should not be different, either.
In Facebook's own words the rules around violence and incitement aim to prevent offline harm, while taking into account that threatening language (or images) can be used figuratively with no real intent to inflict violence, rather than literally.
Apparently, these guidelines focus on censoring content and working with law enforcement when Facebook moderators appraise there is real risk of physical harm in the real world.
With that in mind, it isn't clear how this policy could be interpreted to allow the Trump cartoon, but ban the Fudd meme.