Media publishers have had an unhealthy, unproductive, and even abusive relationship with Facebook, but they keep coming back for more. The latest incarnation of the trend is called Facebook News – a new feature in Facebook's mobile app that is currently undergoing limited testing in the United States.
Facebook intends to work with major publishers and present their stories in the news tab, that will be curated by human employees hand-picking stories that should, according to Facebook's announcement, reconcile "personalized experiences" with "reporting that transcends individual experience."
Despite the previous track record of unfulfilled expectations and wasted time, some big-name publishers are once again signing up, lured in by the social giant's usual promise of access to a massive audience – but also, this time, of real money.
The new venture will include 200 publishers – including national outlets like the Washington Post, NBC News, and ABC News – but also the likes of the Wall Street Journal, owned by long-time Facebook critic News Corp.
The reason behind News Corp's unhappiness with Facebook was simple: there was little or no money for the publisher in allowing the tech giant access to its content. But Facebook CEO Mark Zuckerberg, previously very resistant to the idea, now seems to have changed his mind: Facebook News will be paying some publishers directly for sharing content on its platform.
And those who will be making money from the partnership can count on up to $3 million per year in three-year deals. It sounds like a good arrangement for those who secure it – and for as long as it lasts. At the same time, this is a reasonably small investment for a company like Facebook that is expected to rake in profits of $20 billion this year alone.
However, many wonder how many people will use the new, dedicated tab to get their news stories, even with the promise of "high quality journalism" versus the current chaotic content found in the News Feed, which, by the way, is not going anywhere.
A fraught history
In the past, for publishers, Facebook proved itself to be a fickle and unreliable master of their brands – and, in some cases, their sustainability as companies.
TechCrunch wrote in 2012 about publishers being able to show their stories on Facebook using automated reader apps that would then drive traffic to their websites. The Washington Post's Social Reader was a prominent example – however, it all came crashing down when Facebook tweaked its News Feed and the way it was displaying articles, to cause the collapse in the number of these apps' daily users.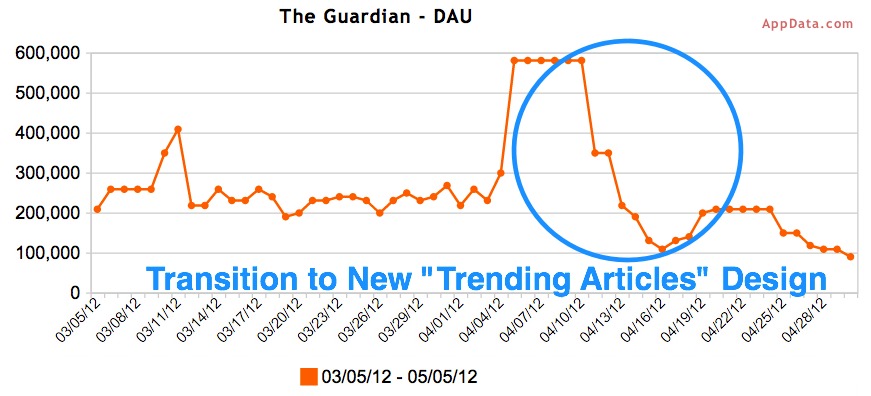 Instant Articles was another attempt to convince publishers Facebook was a better place for their content than their own websites: in 2015, as many as 72 signed up in the hope of being able to monetize off the scheme that saw Facebook host their product on its servers. But as of early 2018, "over half of Facebook's launch partners did not use the format," reported the Columbia Journalism Review. The monetization opportunities that Facebook promised simply weren't there.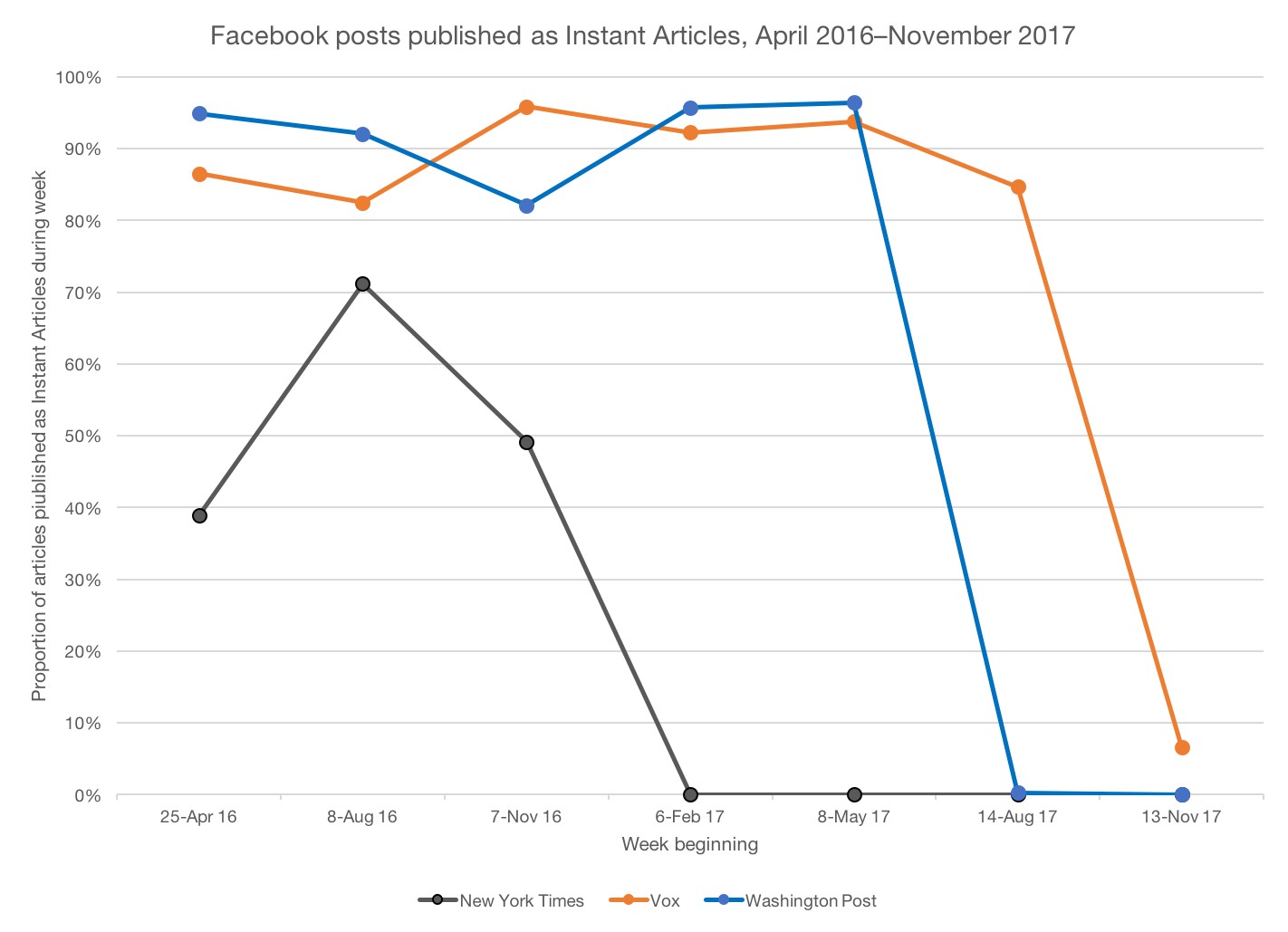 Also in 2015 came the "pivot to video" announced and promoted by Facebook as the next big thing: the company said that video content from individual users and brands had increased over 3.5 times year-on-year. It was a clear invitation to content creators to start focusing on video over text.
But instead of being an actual shift that content creators could benefit from, the company ended up providing fraudulent metrics to make it appear more competitive with other platforms – and having to settle a lawsuit brought on by a group of advertisers, while continuing to deny any wrongdoing.
However, advertisers weren't the only ones hurt. The same was true of publishers, especially those who bought into the "video" buzzword and went as far as to reorganize their staff and operations in order to focus on the visual format. And they did it despite their own experience suggesting that the supposed trend was, in fact, bogus, the Nieman Lab observed at the time.
Last year, Facebook announced that news content would be reduced from an already low 5 to 4 percent in the News Feed, saying that people used the platform mostly to communicate with friends and family, rather than to access news stories. The decision was advertised as a new focus on "well-being" – but certainly not the well-being of publishers.
In blunt terms, Facebook denied that its ever-changing algorithms were harming media companies or putting them out of business altogether, shifting the blame instead onto their victims.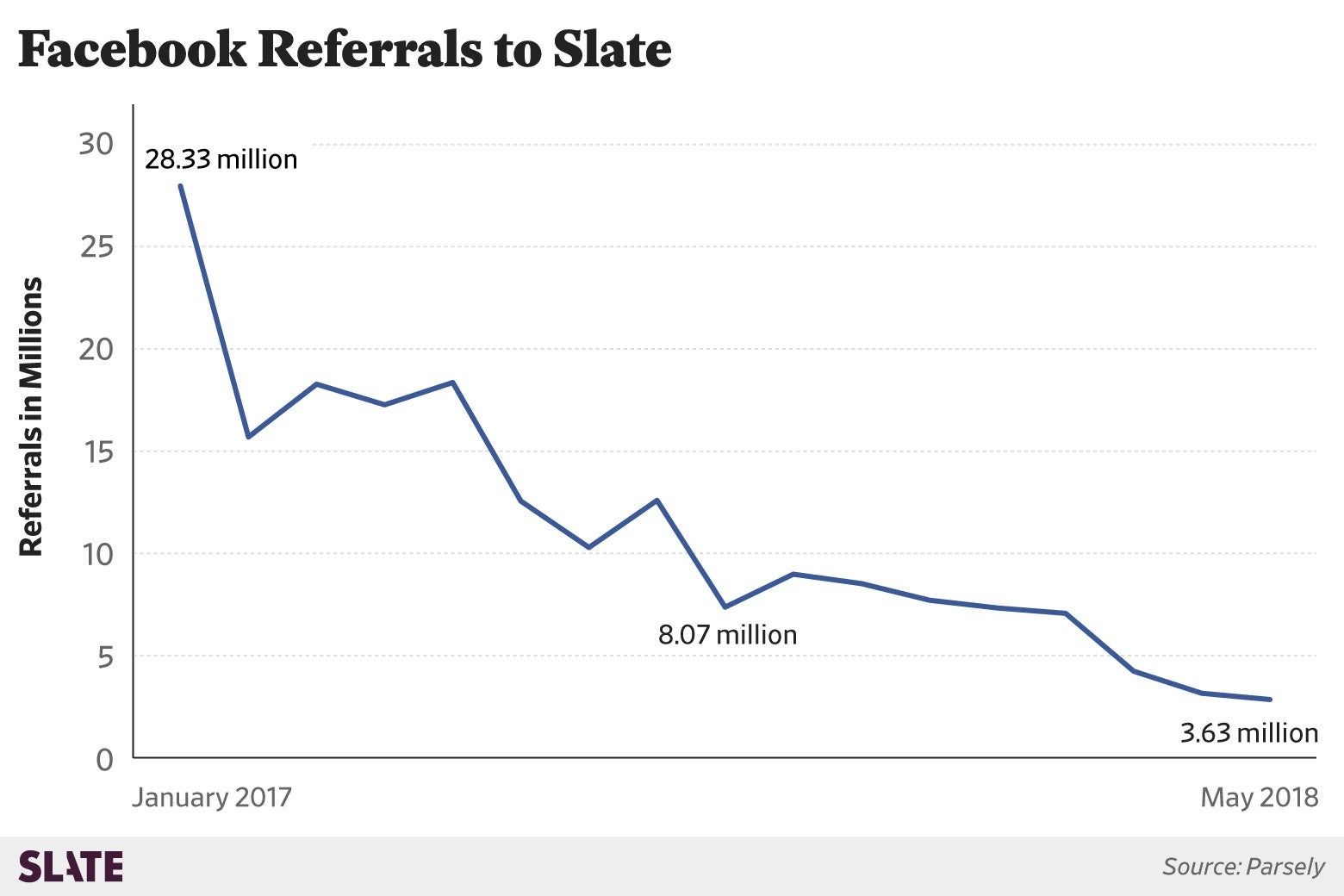 Also last year, Slate published a lengthy article about the pitfalls of its own reliance on Facebook to build its brand, only to lose massive amounts of traffic when Facebook decided to "retreat from the news business."
Why now?
However, a year later, we know this not to be true. Not only is Facebook still "in the news business" – but it seems determined to stay there to the point of a complete turnaround on its previous policy not to pay publishers directly.
What makes Facebook appealing to media publishers has always been clear: it's a struggling industry always looking, at times desperately, for additional revenue streams that might come with a potential audience of billions.
The motivation behind Facebook's continued efforts to win publishers over, however, is somewhat more complex and seems to shift depending on the era and the status of the company itself.
It's a mystery why Facebook's latest effort is conspicuously different from the previous ones – in that the giant will pay some publishers directly for their content, instead of offering them a portion of ad revenues and playing up the strength of its massive userbase.
As recently as last year Zuckerberg was saying he had no intention of paying publishers for content because his social network was about personal interactions, not about news. But in April, he announced a major u-turn which is now slowly coming to life with the rollout of Facebook News.
We can only speculate why this is happening – one obvious reason would be the beleaguered giant looking for ways to ensure "friendlier" relations with the media, who rightfully should be among its fiercest critics.