Facebook's censorship system has deemed a photo of a pie to be "adult content" and temporarily took down a user's business in the process.
A pie maker from New Zealand, Niels Reinsborg, owns Crafty Pies, a pastry business that supplied baked goods to cafes. But the lockdowns forced him to get creative so he started using Facebook to advertise and sell pies through contact-free deliveries.
The business was doing well until Facebook decided that the Cypriot Shepherd's Pie image he posted was "too sexy." The seemingly delicious pie contains lean lamb, seasoned with cumin, cinnamon, and ginger.
Surprisingly, both the description and image were flagged as inappropriate.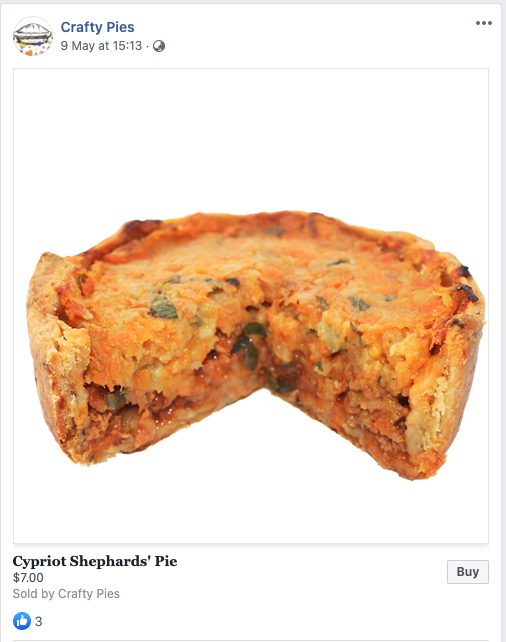 Mr. Reinsborg received a notification from Facebook saying that sales of "adult" items are not allowed on the platform. Consequently, his account was suspended.
"While it's a very cute pie, I don't think it is too objectively arousing for the general public," Niels Reinsborg said to Yahoo Australia.
As he waited for Facebook to respond to his appeal, Mr. Reinsborg said his sales dropped.
According to Facebook, the account was removed due to an "error by our automated tools."
The Crafty Pies page is running gain. Mr. Reinsborg saw the humor in the whole incident and is considering his bakery as "the home of New Zealand's sexiest pie…What constitutes an adult item is clearly in the pie of the beholder," the pie maker joked.
This was yet another case of artificial intelligence mistakes in reviewing content and taking down businesses. Last year, Google suspended a British cafe owner's account over her advertising of "Faggots and Peas."