In March, Facebook CEO Mark Zuckerberg outlined his privacy-focused vision for Facebook – a vision that many were skeptical of at the time due to the company's many previous privacy blunders and its use of personal data to serve targeted ads. Now Facebook has given people another reason to doubt the sincerity of Zuckerberg's privacy-focused vision by announcing that it's going to start forcing some page owners to make their private information public.
In a blog post, Facebook said it will be adding an "Organizations That Manage This Page" tab to pages and that this tab will feature the page's "Confirmed Page Owner." This "Confirmed Page Owner" section will include the organization's legal name, verified city, and phone number or website. A video demonstrating this tab also shows the full business address being displayed in this "Confirmed Page Owner" section.
The change comes after Facebook started publicly displaying a page's primary country location and whether it has merged with other pages over the last year.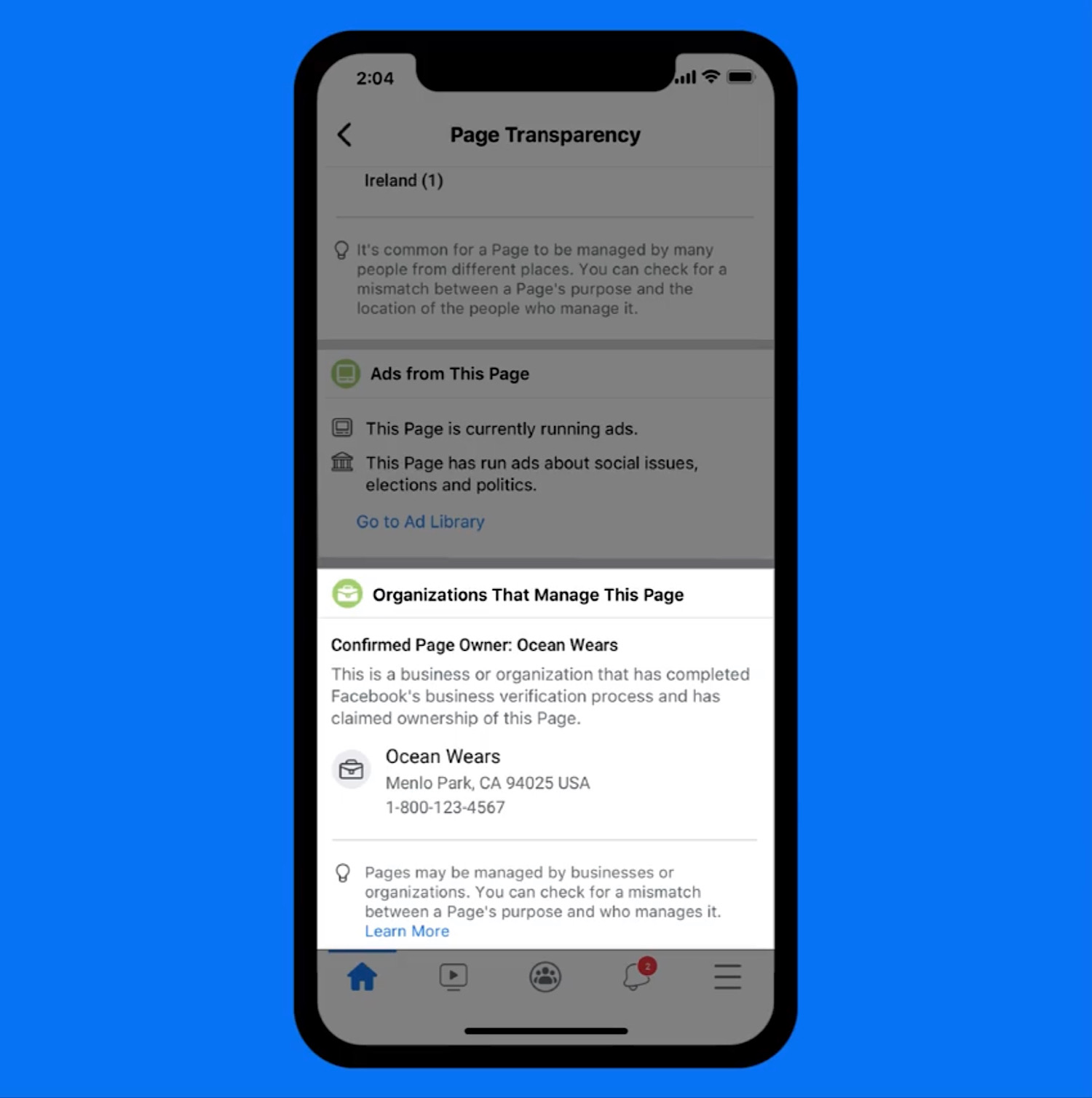 Initially, this change will apply to pages with large US audiences that have gone through Facebook's business verification process and pages that have gone through Facebook's new authorization process to run ads about social issues, elections, or politics in the US. Facebook says that from January, pages that have gone through this ad authorization process will be required to show their "Confirmed Page Owner."
Facebook doesn't say which other types of pages will be required to go through this verification process and make their owner's information public after this initial period.
Pages that do not go through Facebook's verification process and by extension, agree to have this information made public, will be removed.
While this change is unlikely to have any major privacy implications for larger organizations that have separate business premises and contact details, people who operate popular pages from their homes will be forced to publicly display private personal information or give up their page. Many people behind popular meme pages and political accounts operate anonymously or pseudonymously so this change is likely to force them off the platform.
Facebook claims that it's making this change because some people are failing to disclose the organization behind their pages and making people think that the pages are run independently when they're not.
The announcement comes days after Facebook temporarily took down the largest Donald Trump fan page on the platform and claimed that the page violated its rules around "impersonation and pretending to be an individual or business." While the page was down, the page owner Mark Sidney said that he'd made both his identity and the fact that it's a fan page that is not associated with President Trump perfectly clear. While Facebook eventually rectified the mistake, the incident shows the potential impact of this change on large political pages in the run up to the 2020 US presidential election.