Multiple people are reporting that they're now having their seemingly innocuous Facebook posts removed and even receiving suspensions of up to 30 days for simply mentioning British independent Member of the European Parliament (MEP) candidate Tommy Robinson on the site.
John White had the following post about Robinson's recent contempt of court hearing taken down by Facebook for supposedly violating its community standards.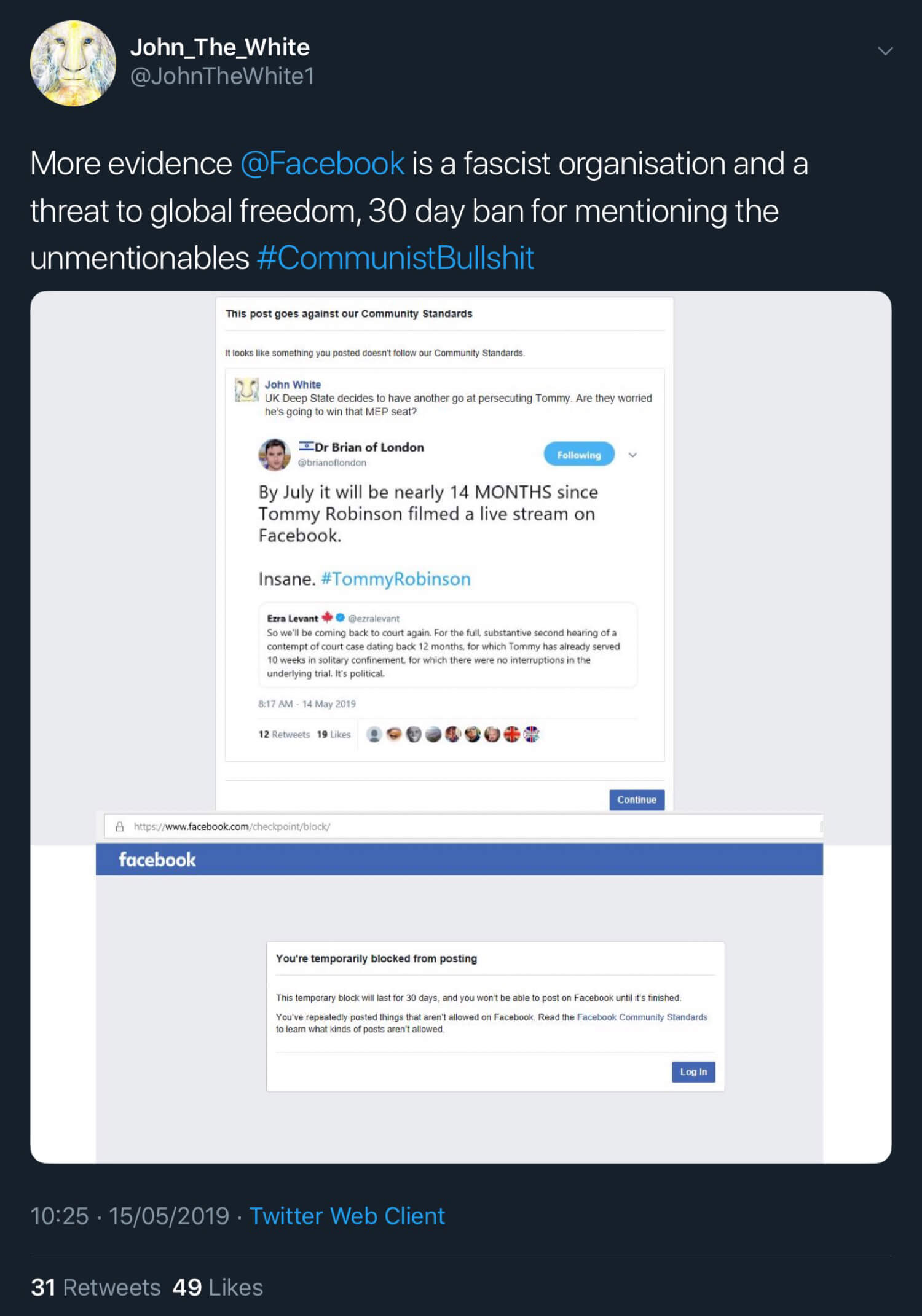 His message reads:
"UK Deep State decides to have another go at persecuting Tommy. Are they worried he's going to win that MEP seat?"
White says he was also blocked from posting to Facebook for 30 days after his post was removed.
This post from James Hunter which mentions Robinson's European election campaign was also removed by Facebook for apparently going against its community standards.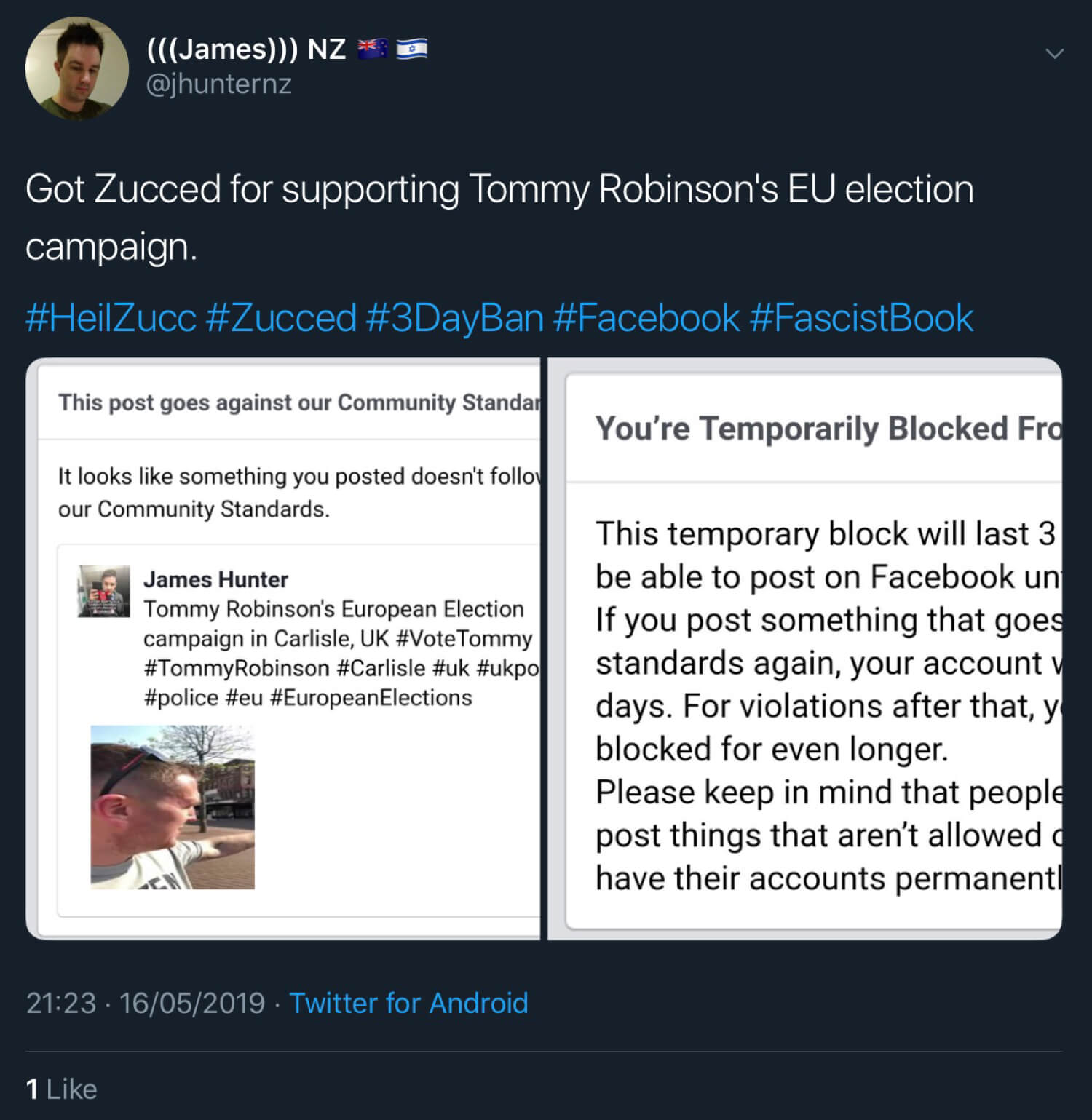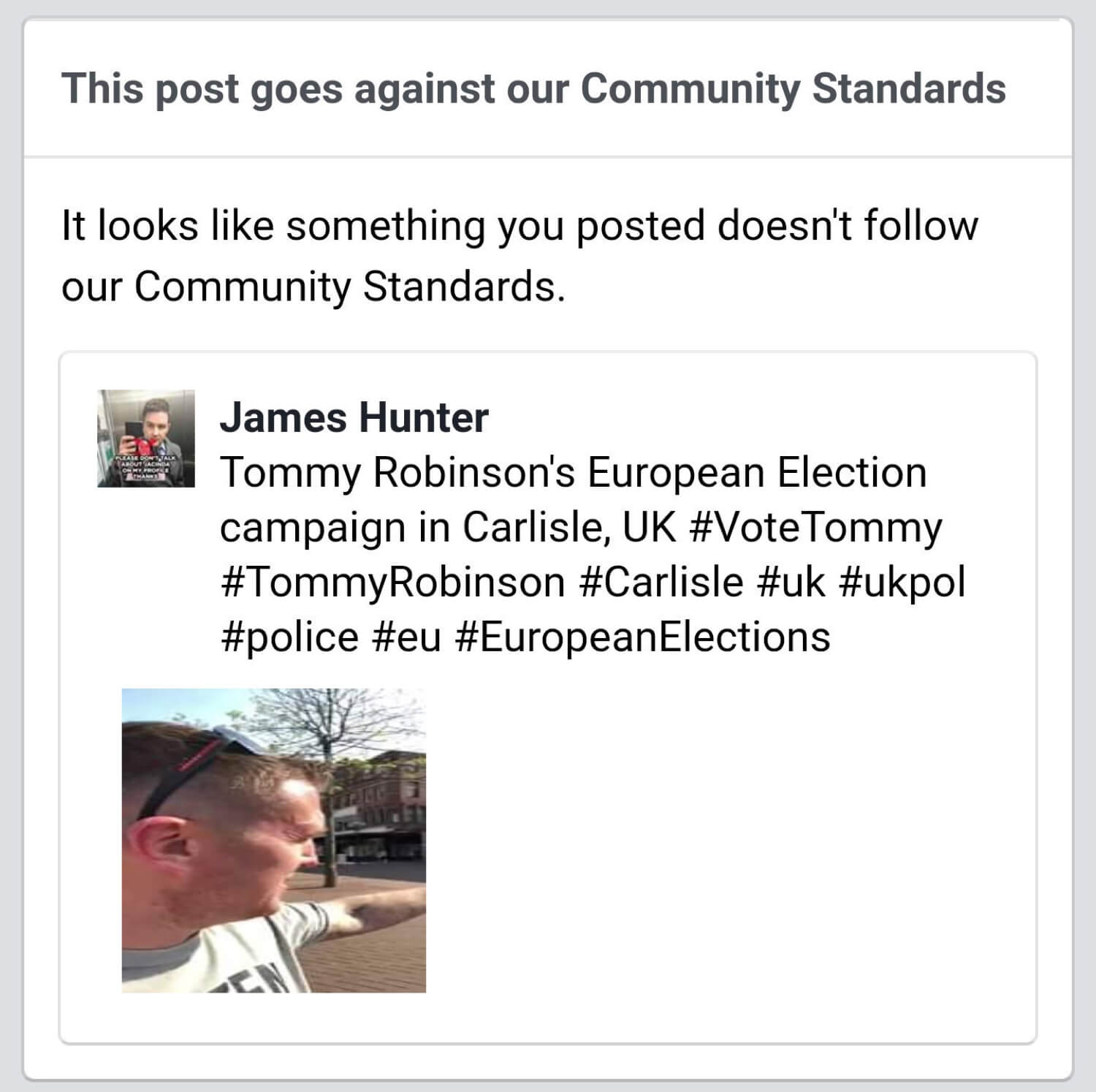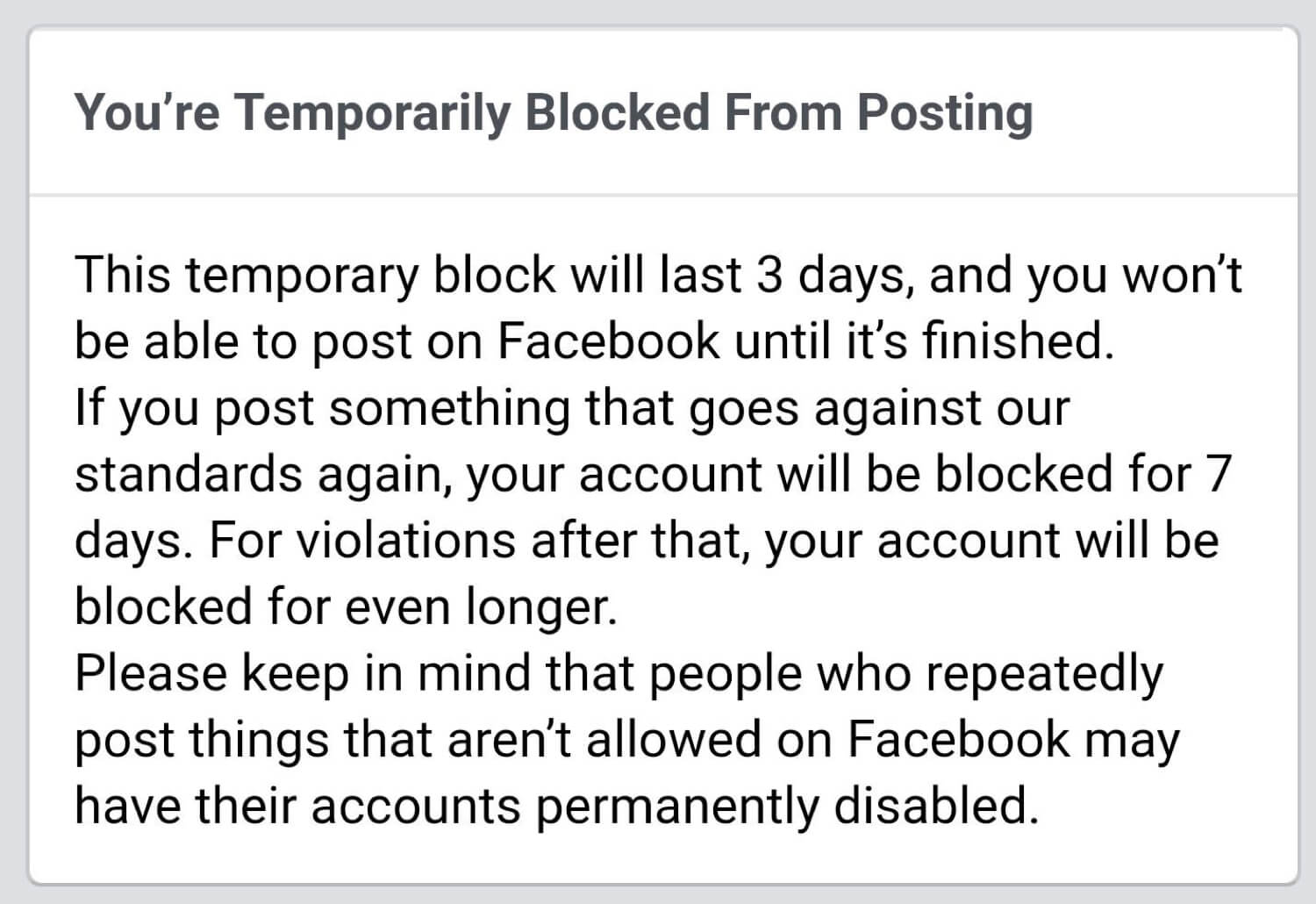 The post says:
"Tommy Robinson's European Election campaign in Carlisle, UK #VoteTommy #TommyRobinson #Carlisle #uk #ukpol #police #eu #EuropeanElections"
Hunter says he was also blocked from posting to Facebook for three days after his post was taken down.
James Nicholson is yet another Facebook user who had his post referring to Robinson taken down for a community standards violation. This time the post didn't even mention Robinson by name and just linked to a video featuring him.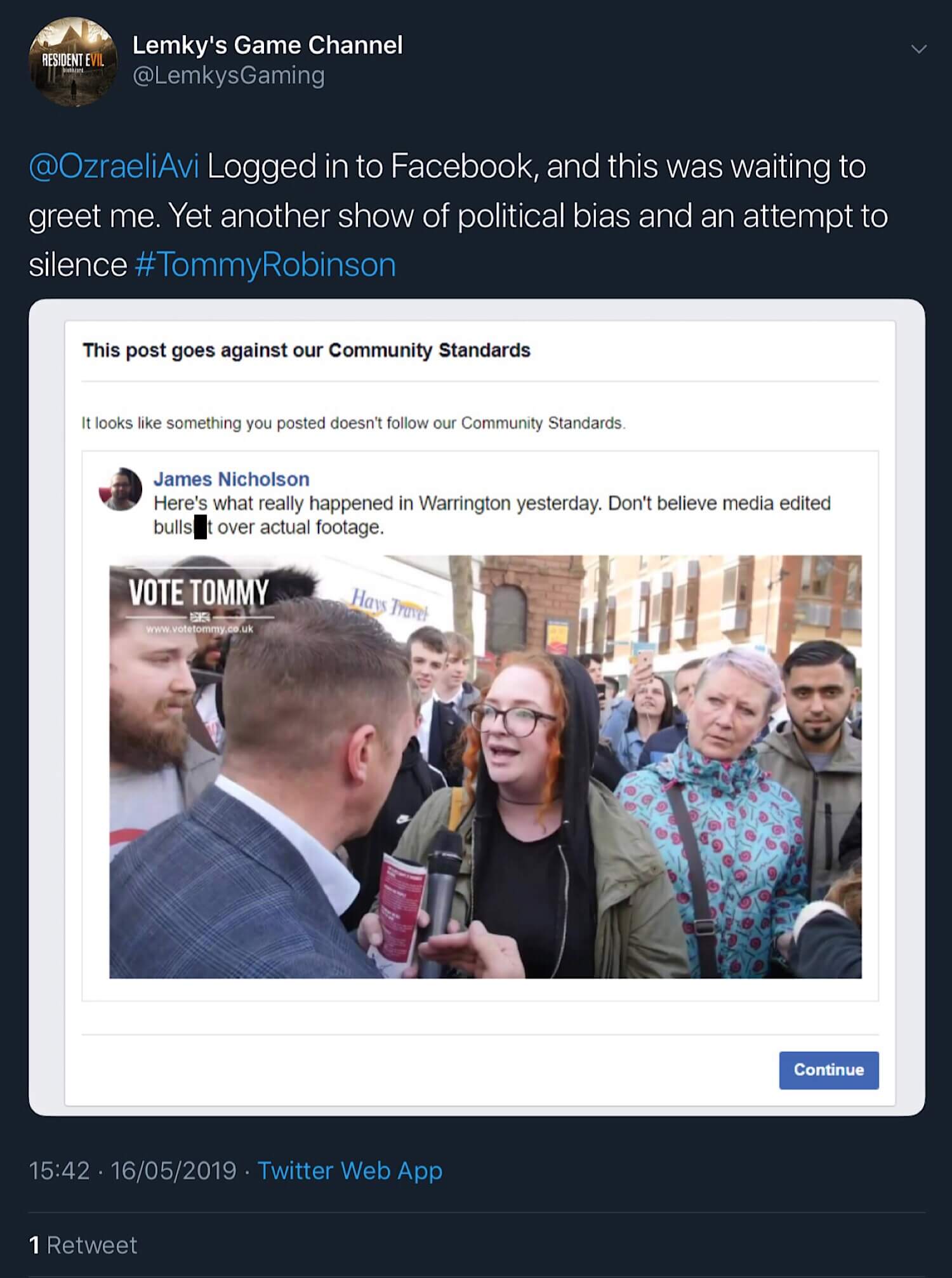 His post says:
"Here's what happened in Warrington today. Don't believe media edited bulls**t over actual footage."
And this two word post which just says "Vote Tommy" was also taken down for somehow violating Facebook's community standards.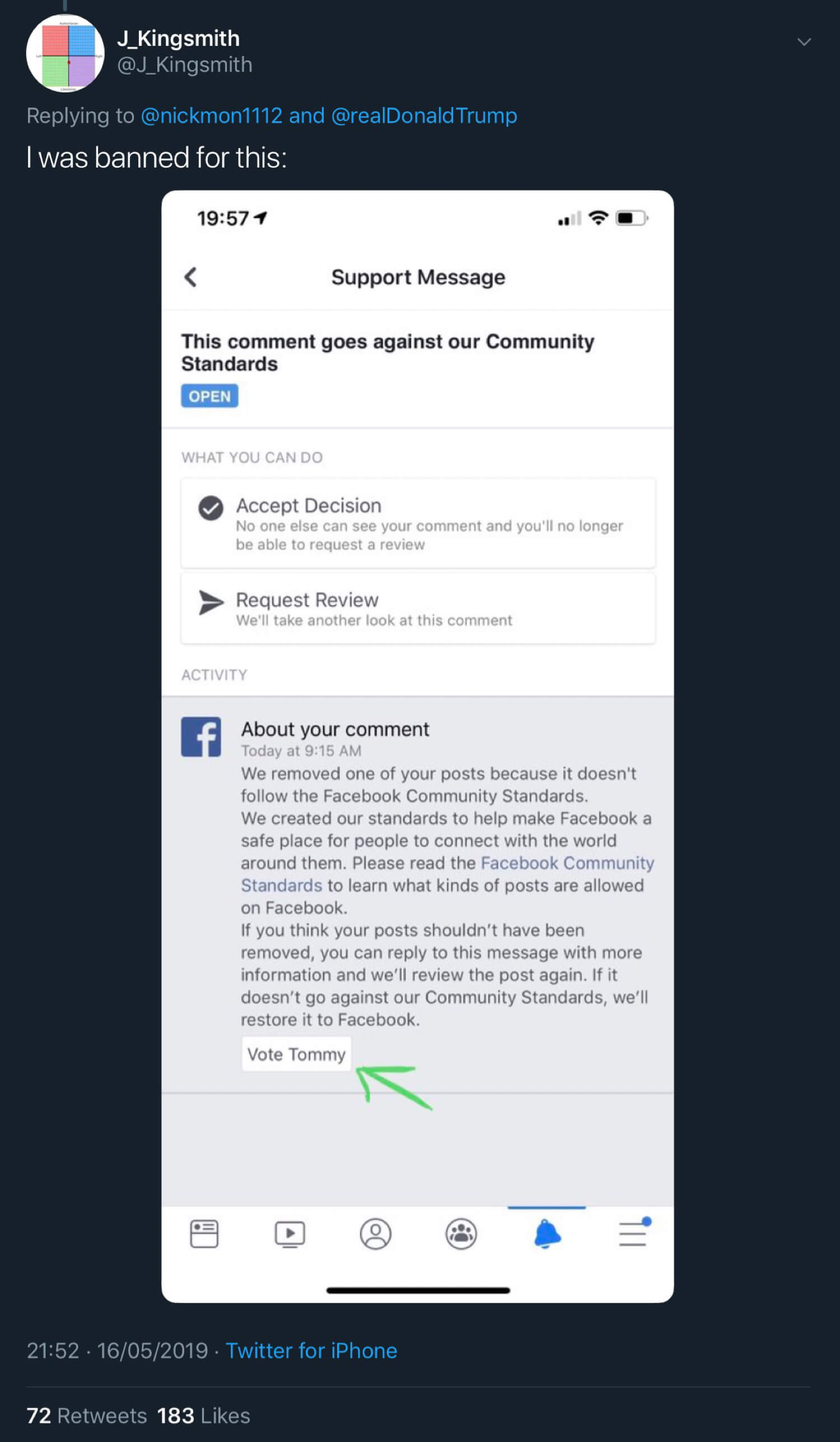 As always, Facebook hasn't said why any of these posts violate its community standards but the one constant is that they all mention or refer to Tommy Robinson – someone who has been banned from Facebook.
The circumstances surrounding the removal of these posts are very similar to those surrounding the takedown of a recent Facebook post from conservative columnist Michelle Malkin. This post also featured and mentioned two people who have been banned from Facebook – Laura Loomer and Gavin McInnes.
The removal of these posts featuring Robinson are yet more evidence that just mentioning or referring to someone who's been banned from Facebook now seems to be a violation of its community standards.