Facebook has overturned its decision to censor an Australian pro-women think tank for sharing a post that said men cannot get pregnant. The decision's reversal came after Australian media covered the story.
Women's Forum Australia was censored after sharing a screenshot of a tweet by Sall Grover that stated, "Exactly zero men have ever given birth in any year, in any country." Grover, founder of women-only app Giggle posted the tweet in response to an article that stated that "each year in Australia, several men give birth to children."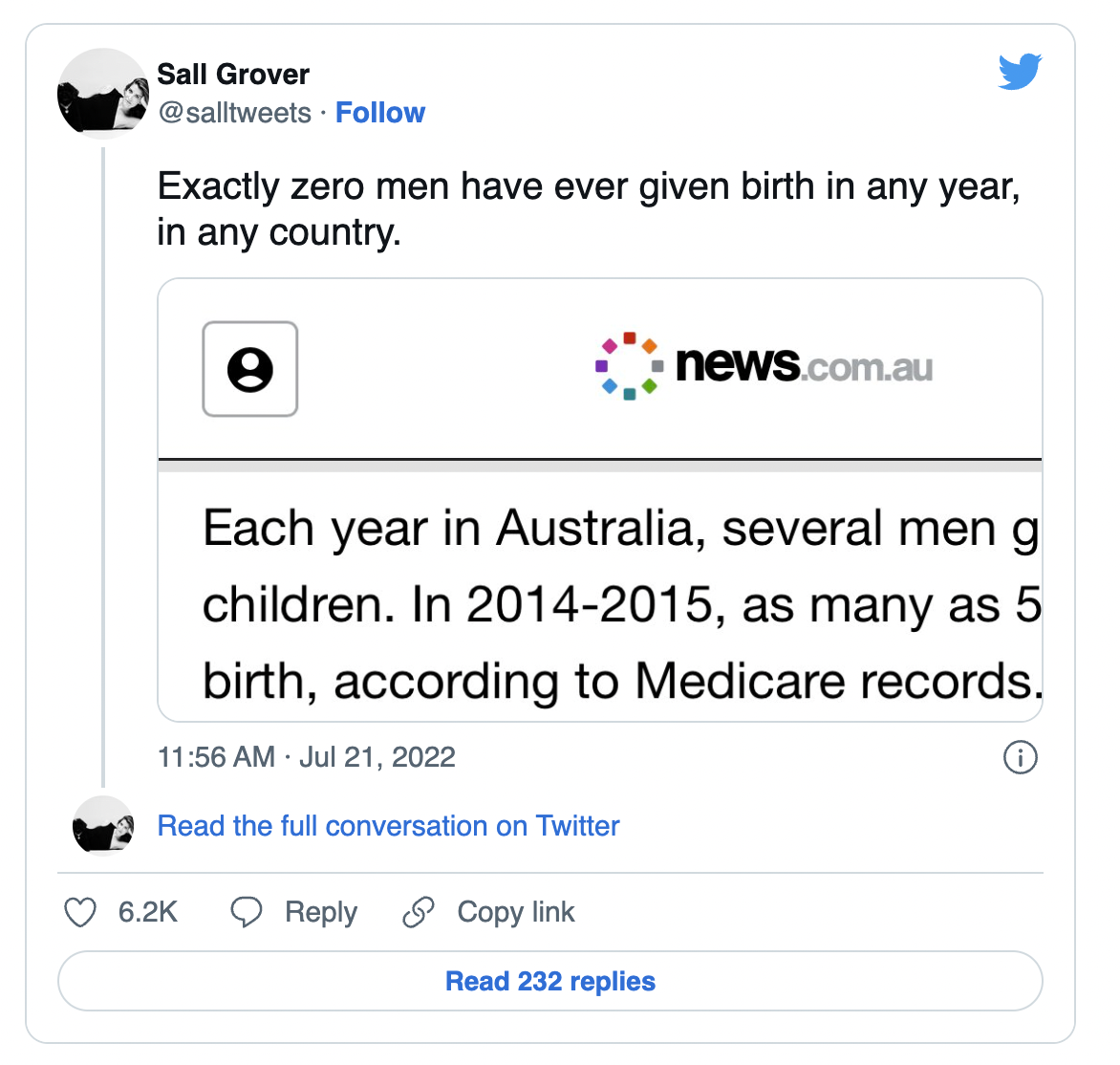 Facebook removed the post saying it violated its Community Standards, reduced distribution of the page's content and threatened to unpublish the page.
Women's Forum Australia attempted to appeal the decision, but was told it was final. However, after the media covered the story, Facebook reversed the decision, saying it was a mistake.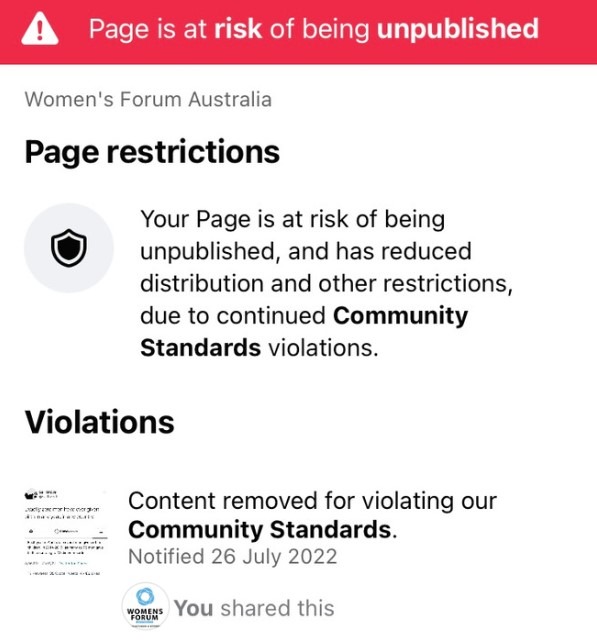 Women's Forum CEP Racheal Wong described the censorship as "Orwellian," adding that since the post was removed, their page's visibility had significantly reduced.