Meta's automated content moderation systems blocked hashtags about a massacre in Bucha, Ukraine, on both Instagram and Facebook, the company announced.
The company said it was a mistake.
On both platforms, the hashtags #buchamassacre and #bucha were blocked. Meta's spokesperson Andy Stone said that the system blocked the hashtags because of the accompanying violent images.
"This happened automatically because of the graphic content people posted using these hashtags. When we were made aware of the issue yesterday, we acted quickly to unblock the hashtags," Stone wrote in a tweet.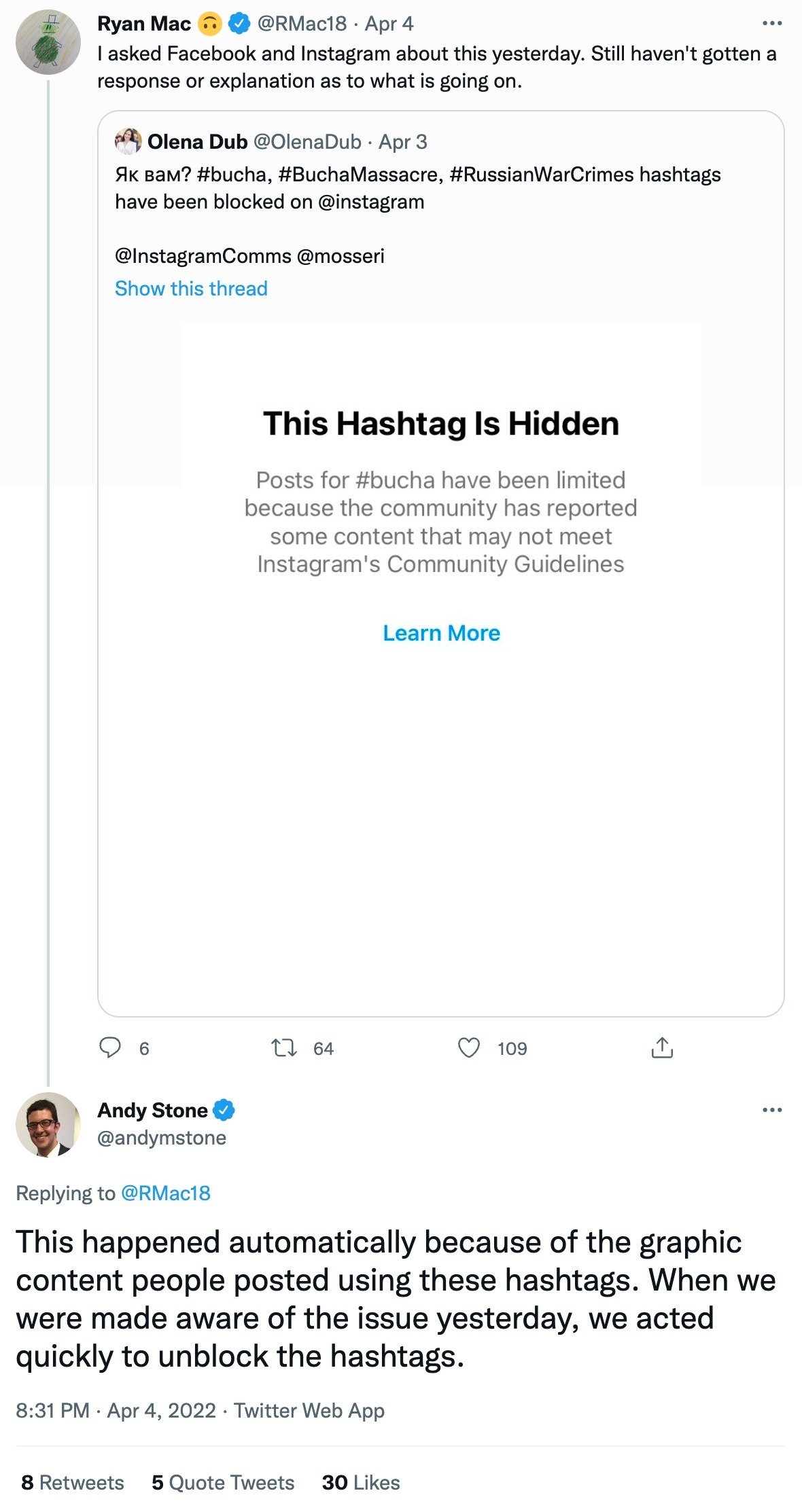 Images and footage of the remains of hundreds of Ukrainian civilians discovered in Bucha, a suburb of the city of Kiev, which was under the control of Russian forces for weeks, have been trending on social media.
Human rights groups have previously accused Meta of deleting content that could be used as evidence of human rights abuses and war crimes. Speaking to Reuters, Stone addressed the accusation, saying the company was "exploring ways to preserve this type and other types of content when we remove it."