Conservative YouTubers and comedians The Hodgetwins – Kevin and Keith Hodge – shared that their Facebook page with 6 million followers is in danger of being "unpublished."
The comedians pleaded with Twitter followers to retweet their message, while effectively accusing Facebook of bowing to the pressure from corporate media who depict them as "right wing provocateurs."
The Hodgetwins had in mind specifically a recent New York Times article saying that "right-wing influencers are dominating the political discussion on Facebook" and wondering what effect that might have on the outcome of the November election.
It's almost as if the New York Times is signaling Facebook to "do something about it," and judging by a screenshot included in the comedians' tweet, that might happen soon: the social media giant is warning them of impending Page restrictions and unpublishing because of multiple "community standards" violations.
The screenshot also shows that content had been deleted from the Hodgetwin's page on several occasions in August, but doesn't reveal over which specific violations.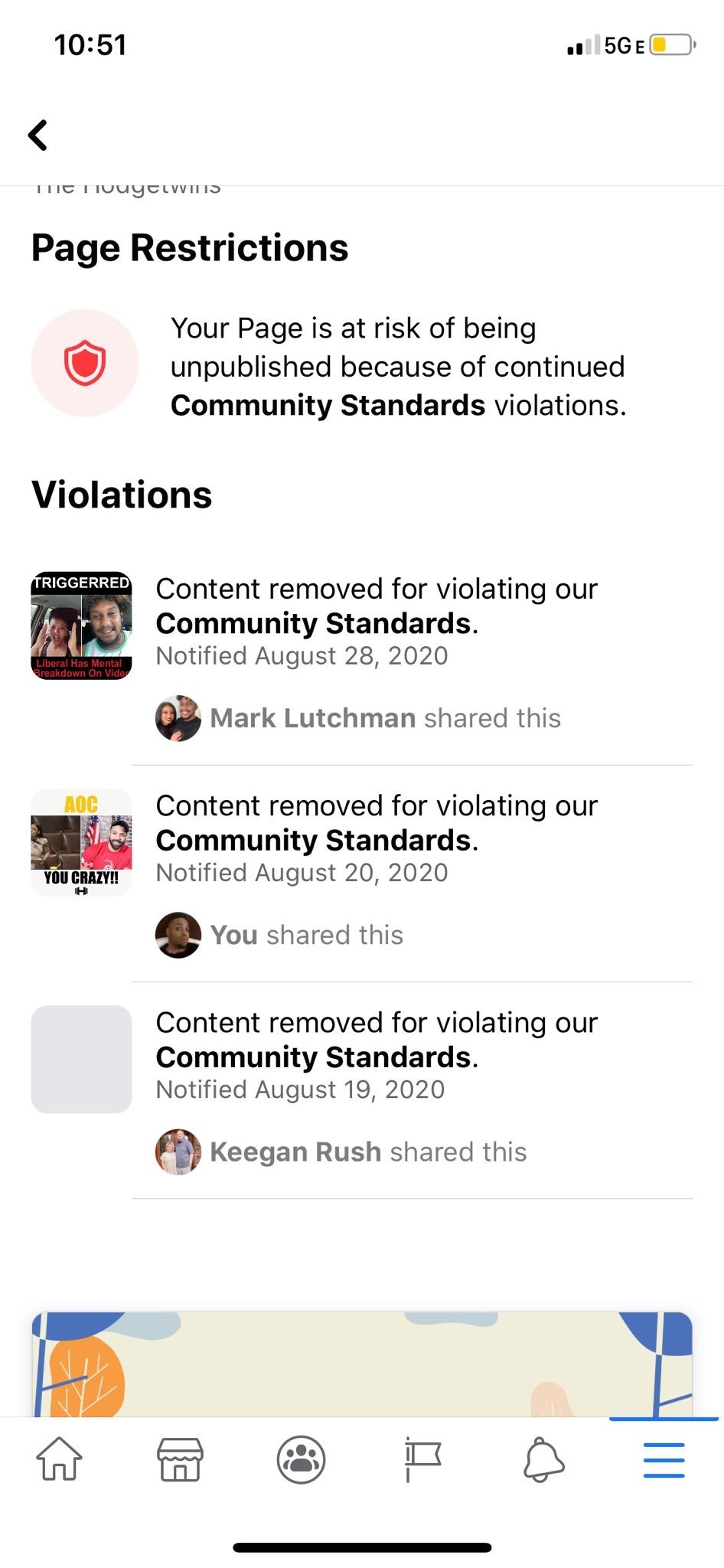 In any case, the comedians believe that if their page disappears, this will be a form of interference in the outcome of an election (by means of removing dissenting voices reaching millions via the platform).
The Hodgetwins are mentioned by the New York Times article as having the top most-shared Facebook post containing the term "Black Lives Matter" during the first half of this year, along with four more in the top 12. The posts variously refer to the movement as a "damn lie" and "a leftist lie."
As if surprised that this might be the case, the article also says that President Trump "continues" to enjoy a lot of support on social media networks, and paints a picture of Facebook as a bastion of conservative speech and viral content that consistently outperforms both mainstream media and liberal content.
When it serves the narrative of it being a "dangerous" hub for conservatives that might help them win yet another election, Facebook is described as the world's "large and arguably most influential media platform" – only to later be dubbed as "a bubble" that doesn't really reflect true goings-on in the world.