Facebook has censored political commentator Mike Dice's posts, restricted his page, and threatened to remove his page completely.
Dice took announced that Facebook had removed a post on his page. In the post, he shared a January 18 story from Newsweek which said 75% of Republicans did not believe Joe Biden won the election legitimately.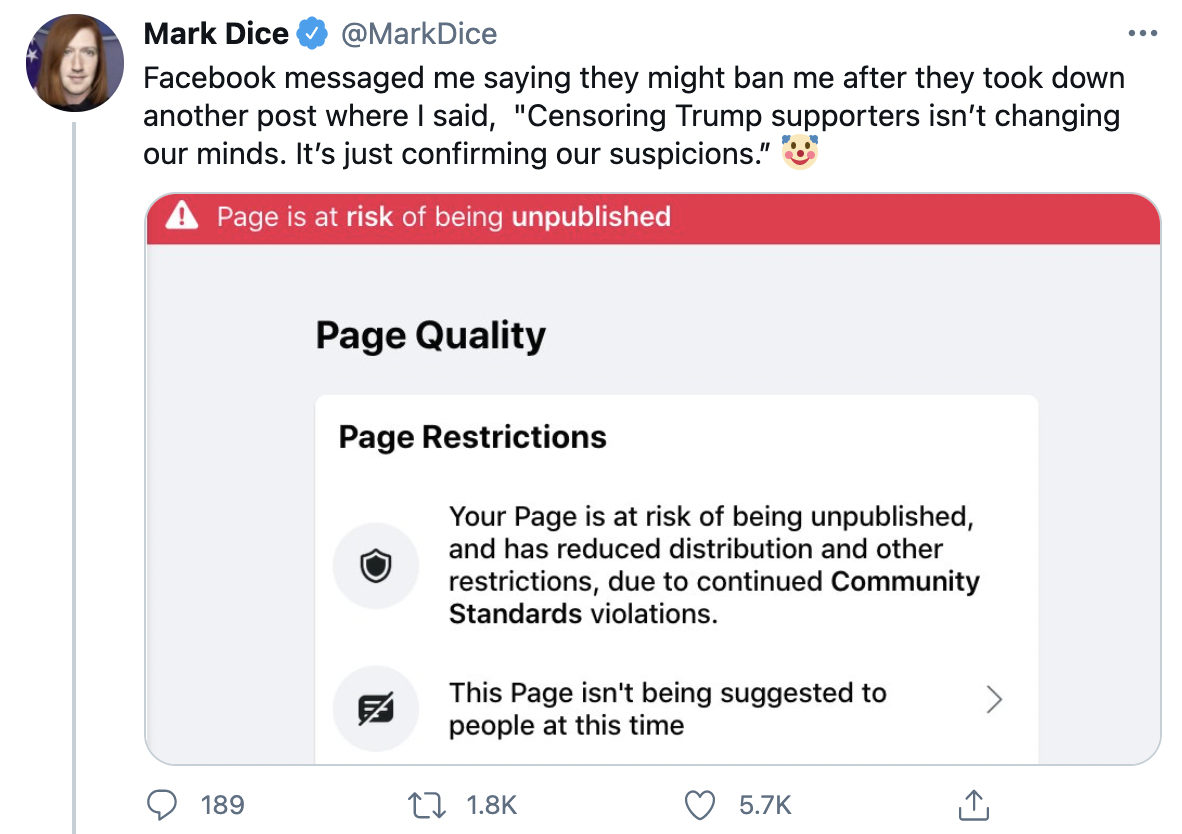 Facebook removed the post and warned him that the page was "at risk of being unpublished." Facebook also said it would "reduce distribution" and impose other restrictions because of repeated violations of its community standards. Dice also said that the social media company had demonetized his page.
"Perhaps their OCR Optical Character Recognition detected the 'stop the steal' sign which is in the Newsweek article itself, not something that I posted, and is the auto generated thumbnail when posting a link to it," Dice said, speaking to Media Research Center (MRC).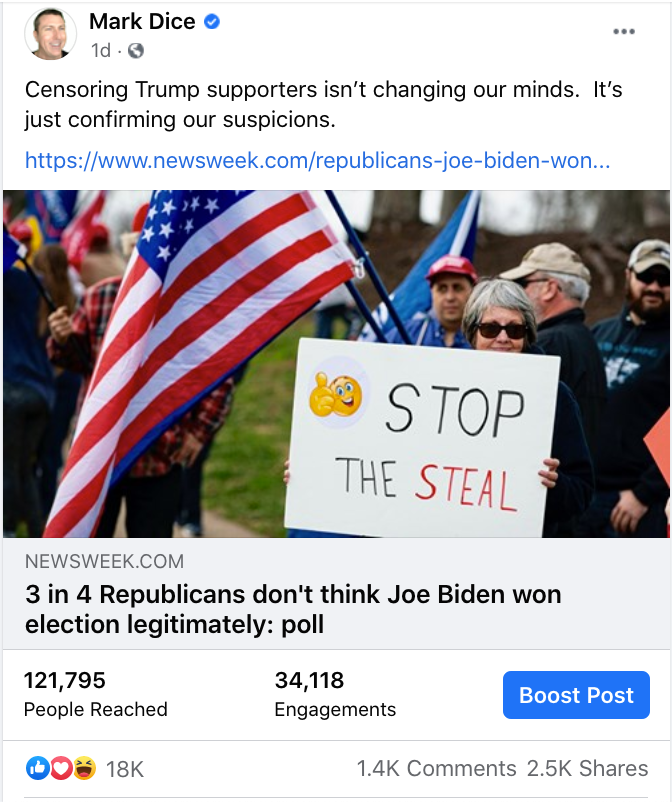 The Newsweek article quoted a CNN poll. It stated, "A CNN poll, released on Sunday and conducted by SSRS between January 9 and 14, shows that 75 percent of Republicans do not think that Biden won the election legitimately, compared to 1 percent of Democrats and 36 percent of independents."
Currently, Dice has over 800k followers on Facebook and over 1.6 million YouTube subscribers. Like many other more conservative commentators, he is having a difficult time on mainstream social media sites and even called for a "Big Tech exodus" via his Twitter account.