Facebook is considered the most dominant social media platform, with about 2.8 billion monthly active users globally. However, over the past few years, after mass privacy invasions and censorship practices, it has been losing its dominance in a few important demographics and all social media users in general.
Research conducted by Edison Research revealed some unsurprising facts regarding Facebook. First, Facebook is no longer the preferred social media platform for people between the ages of 12 and 34 (millennials and gen Z). Losing people in this demographic is bad news for Facebook as this is the demographic preferred by most advertisers. Only 21% of people aged 12 to 34 said their preferred social media platform is Facebook.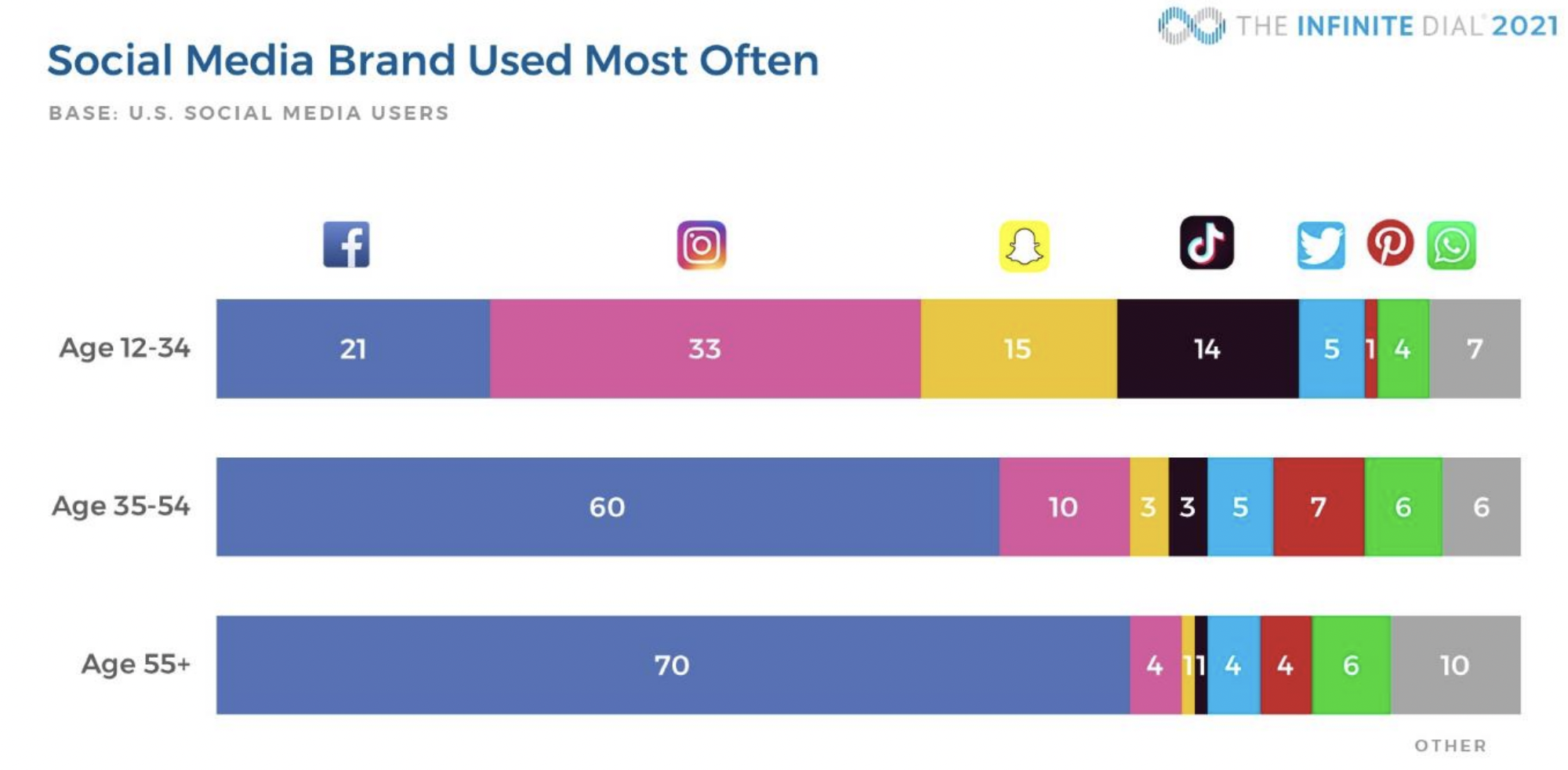 33% of respondents in this demographic said they prefer Instagram, meaning it's not all bad news for Facebook. However, the fact that the flagship platform is losing its dominance means the brand is losing its popularity, and incorporating its branding to subsidiaries such as Instagram and WhatsApp is not working as the company had hoped.
Taking third and fourth place in the 12 to 34 demographic are Snapchat, preferred by 15% and TikTok, preferred by 14%. Both of these platforms have proved worthy competitors for Facebook; they continue to improve despite Facebook efforts to depopularize them, including launching features that make these platforms unique.
The research also revealed that Facebook is losing as the most preferred platform for all social media users. In 2015, 65% of all social media users preferred Facebook. The number has reduced every year since, and has dropped to 47% this year. It seems the company's efforts to diversify its offerings is not working.
The loss of dominance in the social media market could be attributed to constant controversies over its strict content moderation policies and its disregard for user privacy.