Google's app store policies and actions have "killed" a free and open source (FOSS), privacy-oriented app – this time, it's FairEmail.
Marcel Bokhorst, the developer behind FairEmail, announced his project has been terminated because Google falsely flagged the email client as spyware.
In a note posted on FairEmail's site, and previously announced on XDA Developers, Bokhorst said that Play Store gave him no reasonable opportunity to appeal the ban, and this was clearly the last straw – the project will no longer be developed or supported.
In its long-established manner, Google first informed Bokhorst that FairEmail was spyware, but apparently without providing specifics. The developer then tried to understand what informed Google's actions, concluding it may have been the way the app uses favicons. He next removed favicons altogether and appealed by resubmitting the app.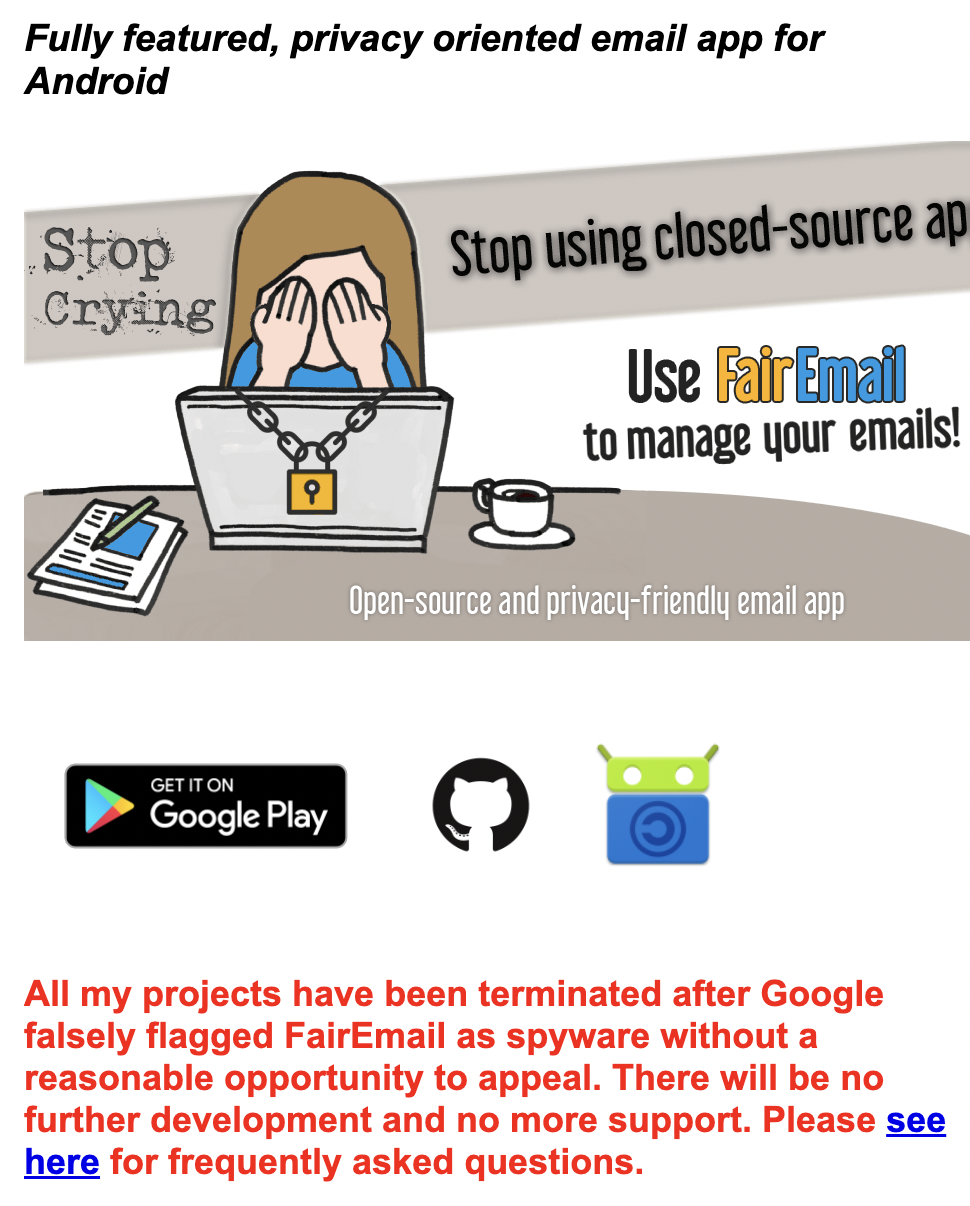 But the answer he got was "standard" – i.e., Google's boilerplate rejection that contains no useful information allowing developers to fix any real problems, or counter claims of features falsely identified as policy-infringing.
The lack of an efficient monetizing model for small FOSS projects has been a persistent problem plaguing the community – that is at the same time producing software making up the entire infrastructure of the internet, enabling the rise of trillion-dollar companies.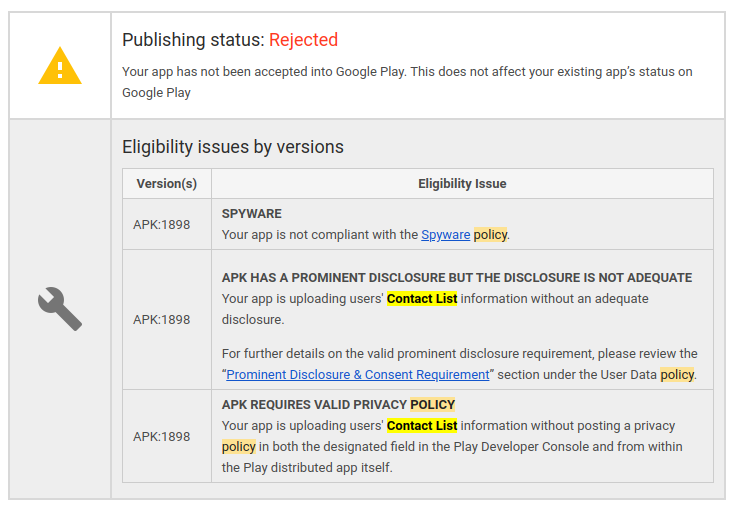 What email users who value their privacy and security have now lost with the shutting down of FairEmail is a fully featured and open source Android app that didn't support non-standard protocols like Microsoft Exchange Web Services, and provided unlimited accounts and addresses, offline storage, OpenPGP support, and more.
The code is now archived on GitHub and could in theory be forked by another developer; however, whatever reason Google had to ban the app would still have to be contended with.
FairEmail users can choose to continue to use the app despite it disappearing from the Play Store, but they can no longer count on any updates or support.