Firefox has been losing market share to Google's Chrome browser for a long time now, and after a period of aimless and unsuccessful attempts to diversify its business, Firefox maker, the Mozilla Foundation, is once again focused on the core product.
Although nowadays the underdog, Firefox has its advantages over Chrome above all as a free and open-source browser – but it's not without its faults, not least of all those of a technical nature. For example, it still relies on the clunky and outdated Gecko rendering engine and is mostly for that reason not known as the fastest in the browser business. And a project aimed at introducing improvements to Gecko, known as Quantum, has resulted in a controversial change to Firefox's add-on system.
All that said – if you are running Firefox on a macOS device and were affected by high power consumption, you're now in luck. The latest version of the browser has introduced changes to the way animations are displayed, resulting in "a drastic" improvement of battery life for macOS users, Mozilla has announced.
Those who benefit the most from these changes are users running Firefox in large windows that display smaller animations, the blog post explained – and overall, it is reported that the browser now uses up to 3 times less power in many cases.
The problem on macOS that Firefox is fixing in this way stemmed from "the lack of convenient APIs on macOS for partial compositing" resulting in the browser always redrawing the entire window and using much more power.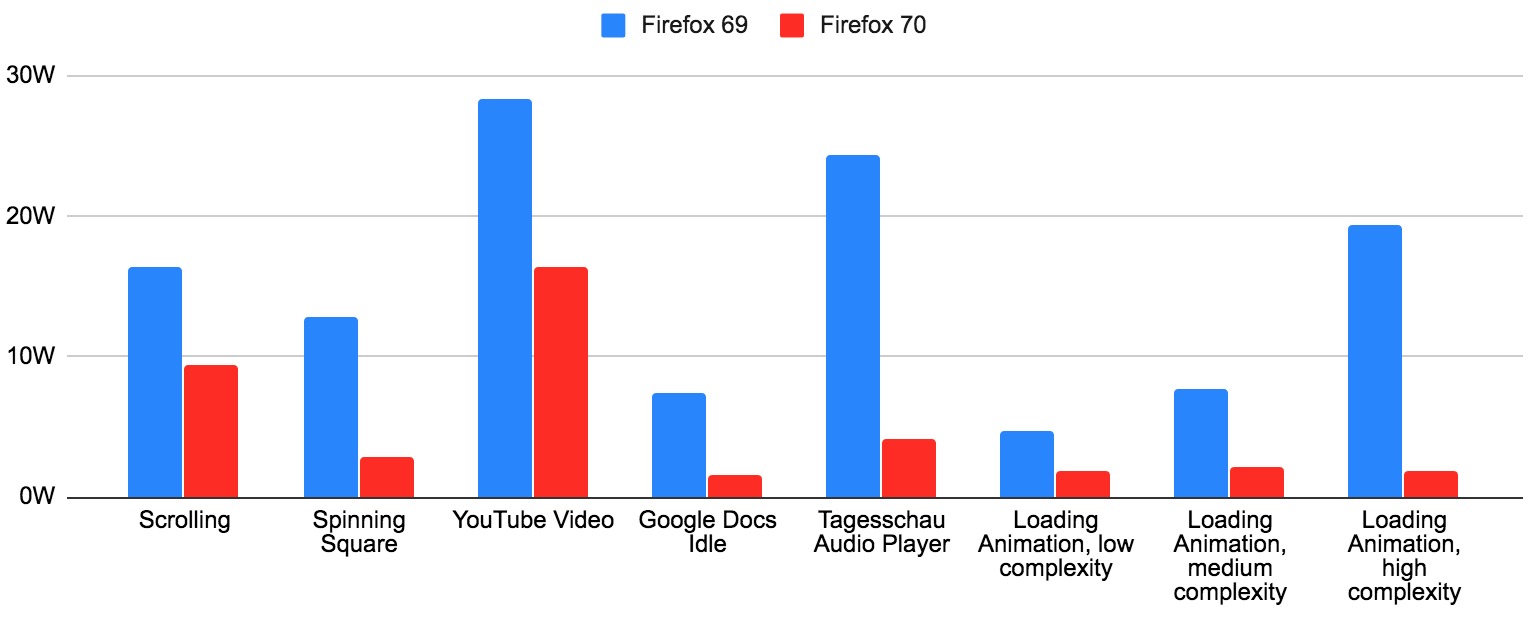 But now Firefox is relying on Apple's Core Animation framework, although still providing no API – but nevertheless gives "a number of other useful capabilities." Firefox can at this point make use of these capabilities thanks to being "in full control" of its swap chain – a series of buffers used for displaying frames, the blog post, that goes into technical details describing the changes, explains.
However, Apple's macOS has a very small desktop market share, and the browser market share of Firefox on this platform is even smaller. So is there a similar problem with other operating systems that needs to be addressed?
"Firefox uses partial compositing on some platforms and GPU combinations, but not on all of them. Notably, partial compositing is enabled in Firefox on Windows for non-WebRender, non-Nvidia systems on reasonably recent versions of Windows, and on all systems where hardware acceleration is off," the blog post said, adding, "Firefox currently does not use partial compositing on Linux or Android."