In today's world, a screenshot of a social media post can be the trigger to end careers and livelihoods – but something that's often underreported is how a Facebook or Twitter screenshot can be used as a weapon in the custody battle between parents.
That's something a Florida mother has discovered as her custodial rights to her son were suspended by a judge after the son's father showed the judge a social media post of the mother, Melanie Joseph, not wearing a mask.
In audio revealed by National File, Judge Dale Cohen brought up Joseph's social media posts when making his ruling. "The reason your client poses a danger to the child…first of all, her credibility is very low. I don't believe a lot of what she testified to. She's one of these anti-mask people and she's got the audacity to put that on social media," the Judge said.
The social media post the judge referred to was a selfie Joseph took of herself maskless in a dental surgery office.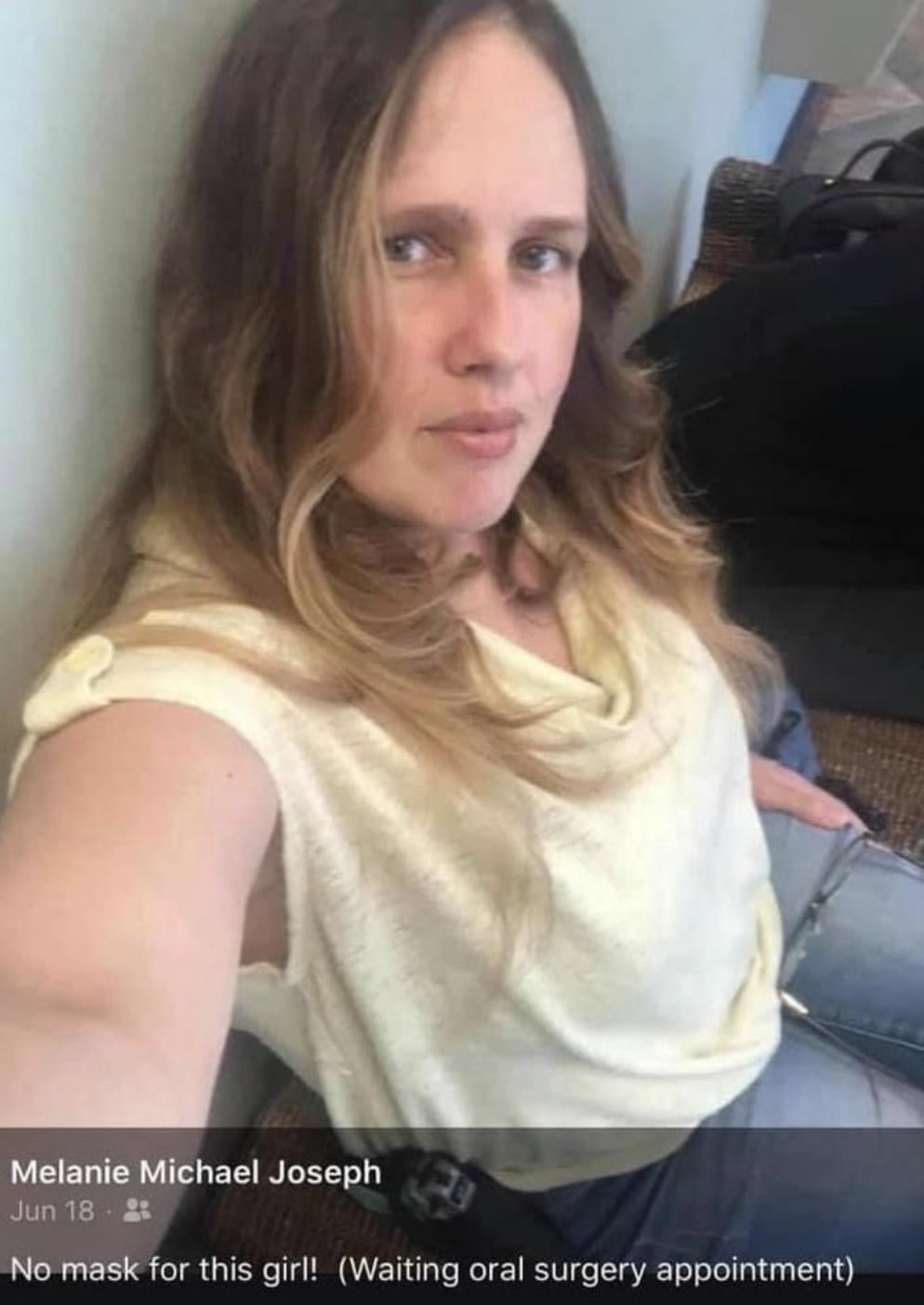 Joseph posted this on Facebook in June 2020, when Florida did not have a mask order and Florida has never been subject to a state-wide mask mandate.
"The judge hates me. He feels that I am a COVID denier, and an anti-masker," Joseph said to the National File. "My four other children have been suffering from not being able to see their brother," Joseph added. "They've been mourning him all year."
The judge was also annoyed that Joseph and her husband had for a new job when her husband was laid off from work, but Joseph's attitudes towards coronavirus stemming from her social media posts were the main points in his order.