The long march transforming professional journalistic integrity and the large legacy media outlets they work for to reporters reduced to uncritical mouthpieces for those in power, seems to be progressing without a hitch.
This kind of thing used to be a feature in certifiably undemocratic societies – but now a CNN reporter, Michelle Kosinski, has taken to Twitter to proclaim that "as an American journalist, you never expect (…) your own government to lie to you."
(Tell that to Daniel Ellsberg, he of the Pentagon Papers fame.)
In any case, Kosinski made this statement in the context of her criticism of the Trump era, which she covered for the cable network as a White House correspondent from 2014 until 2019.
Throwing around phrases like "un-American," Kosinski accused the Trump administration of "lying and spying on communications" and presented that as an anomaly which is surprising, and unacceptable – coming from a US government.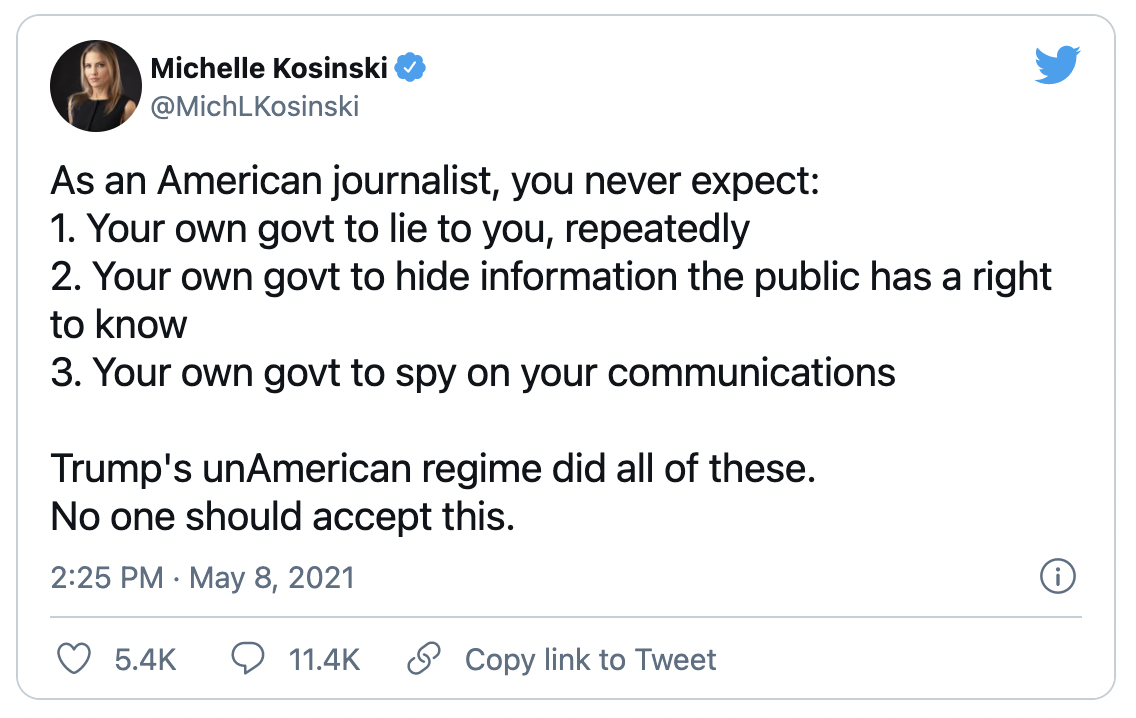 At their best, journalists are not unlike scientists: skeptical by default. At their worst, they are simply sycophants. The latter is what many of those who have reacted to Kosinski's tweet appear to consider her to be, and whistleblower Edward Snowden – who knows a thing or two about how the government apparatus works – was among them.
He told Kosinski that he had "some bad news" for her – linking to a Wikipedia page about "Global surveillance disclosures (2013–present)."
Others proceeded to call her "hideously unqualified to be a journalist," advising her to, "as an American journalist" expect "enormous quantities" (of government lies and spying) – while some of those reacting noted that Trump "took things to a new level but none of this started – or ended – with him."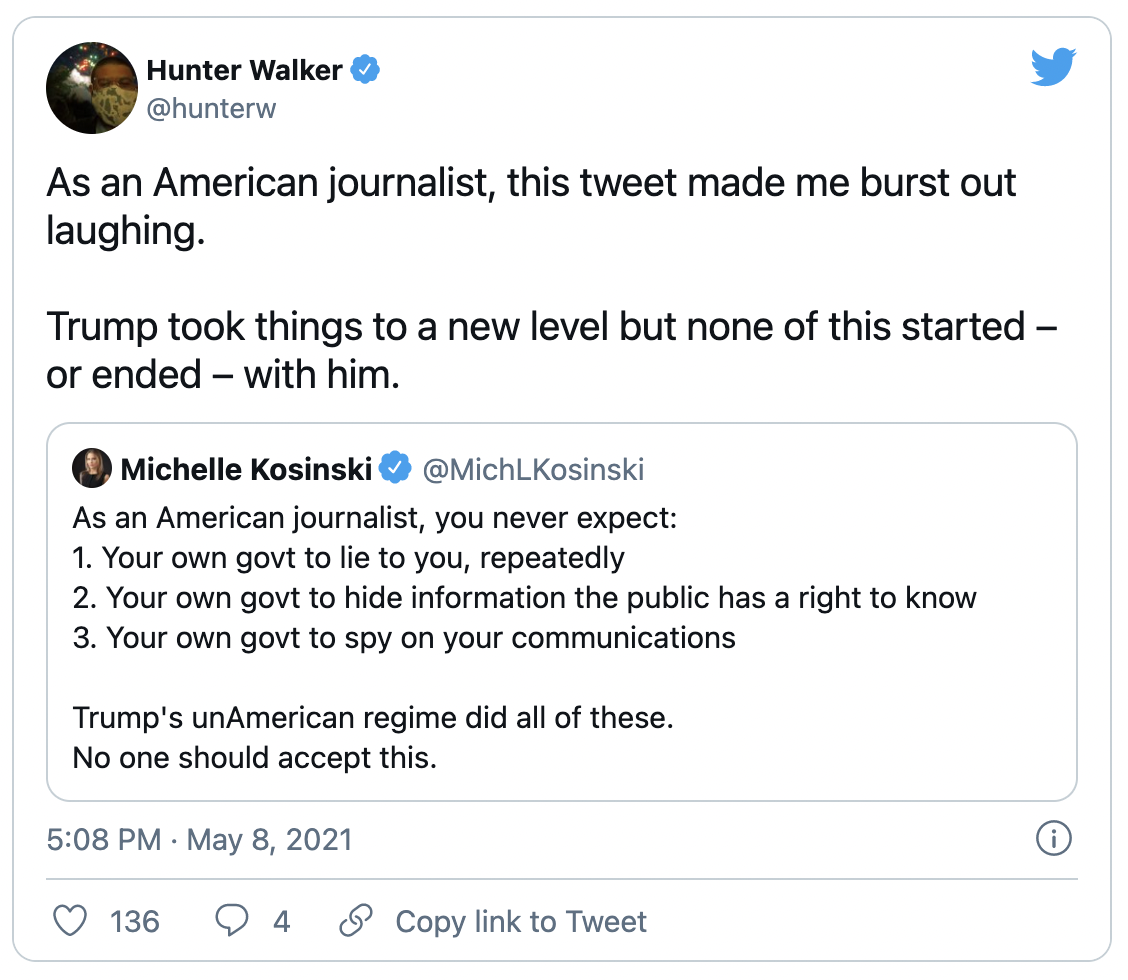 At this point, it's anybody's guess if CNN's employee Kosinski is a genuinely naive person ill suited to her chosen profession, or just someone stirring up controversy by referring to the one name that continues to guarantee huge online engagement, and clicks.