Former Overstock CEO Patrick Byrne has been permanently removed from Twitter.
Byrne was banned from Twitter on Tuesday. The social media company is yet to explain why it removed Byrne but over the past few months, he has made several allegations of election fraud.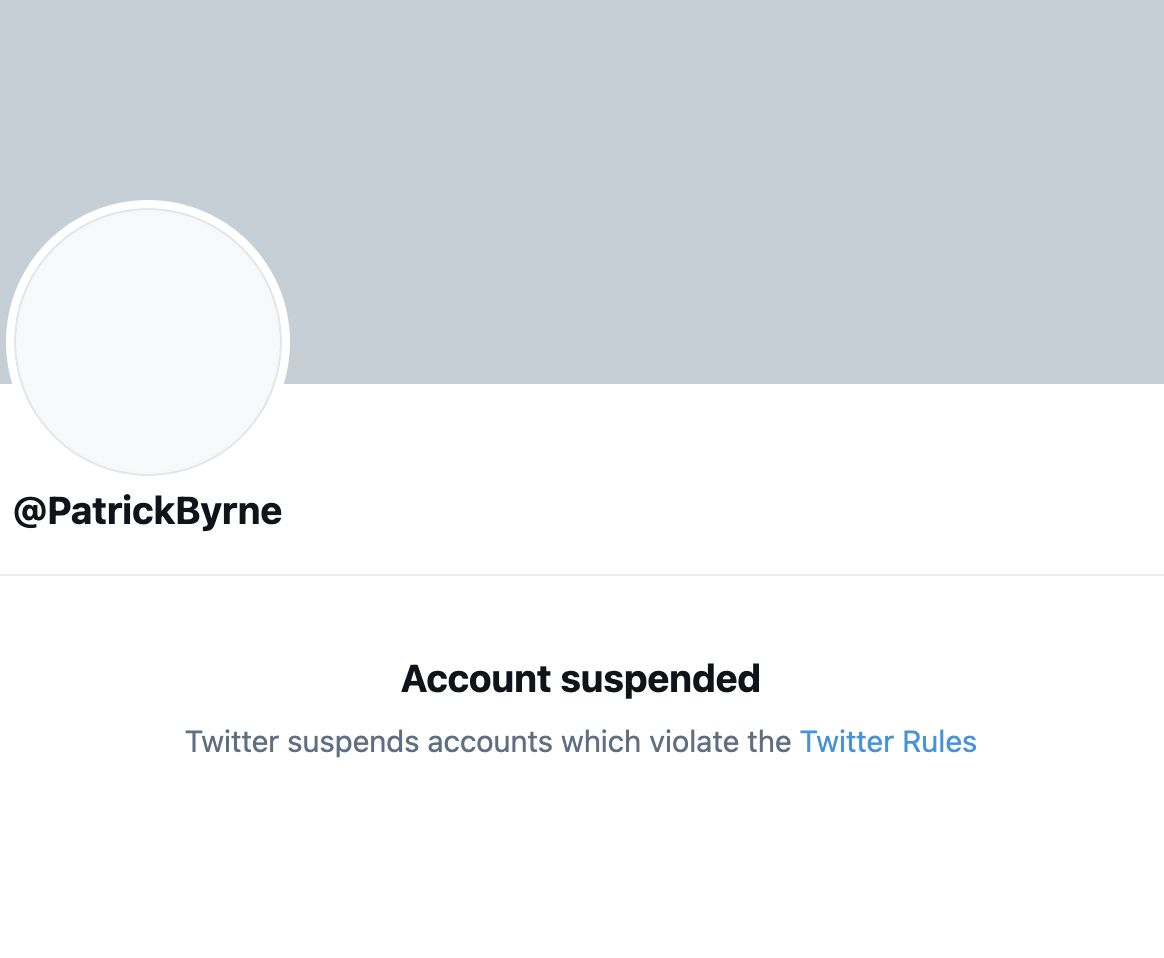 In an interview with The Rubin Report, on getting banned from Twitter Byrne said that "all the best people are." He also said he's spent the last few days teasing Twitter CEO Jack Dorsey and quoting John Stuart Mill, "He who knows only his own side of the case knows little of that."
In an interview on Tuesday, Byrne said the country was experiencing a "Communist Party takeover" – which Twitter may see as reason enough to remove Byrne after its stricter rules over the last week.
As CEO of Overstock, the furniture seller became the first retail company with more than $1 billion in annual sales to accept crypto as a payment option. He also helped create Medici Ventures, a blockchain initiative behind several crypto projects, such as the digital securities trading platform tZero.
Byrne was a crypto enthusiast and one of the early adopters of Bitcoin.
However, over the last two months, a period in which Bitcoin and other crypto experienced significant growth, Byrne has been skeptical of the Presidential election results, and alleging election interference.
In the interview with The Rubin Report, it was disclosed that Byrne is a new investor in Locals.com, a community platform for independent creators that is somewhat of an antidote to Big Tech control.