Three former Twitter executives will testify before the House Oversight and Accountability Committee on the platform's decision to suppress the New York Post's reporting about the contents of Hunter Biden's laptop a few weeks before the November 2020 election.
The committee announced that it will hold a hearing titled: "Protecting Speech from Government Interference and Social Media Bias, Part 1: Twitter's Role in Suppressing the Biden Laptop Story." The hearing will feature testimony from Twitter's former head of Trust and Safety Yoel Roth, former Chief Legal Officer Vijaya Gadde, and former Deputy General Counsel James Baker.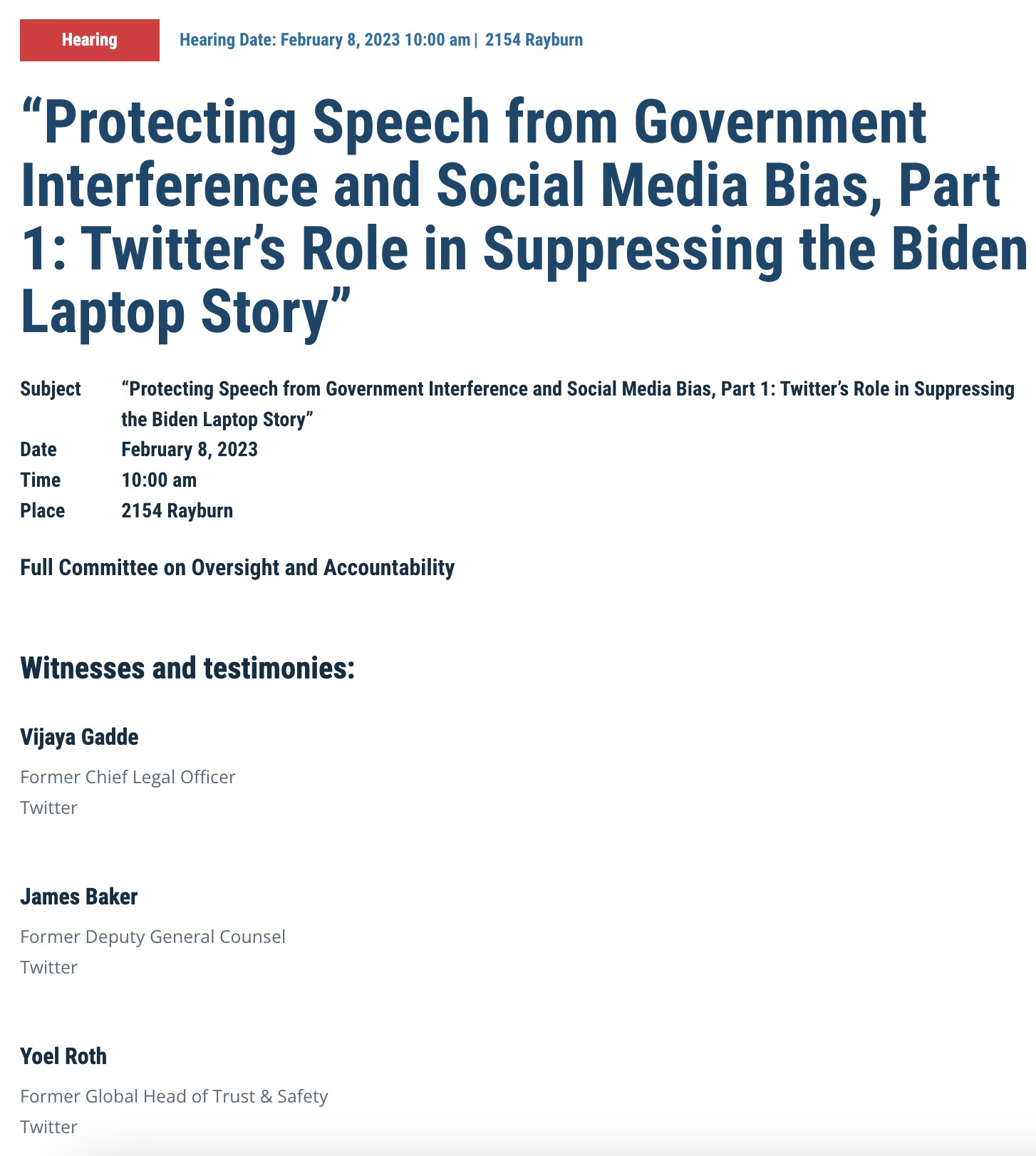 "Americans deserve answers about this attack on the First Amendment and why Big Tech and the Swamp colluded to censor this information about the Biden family selling access for profit. Accountability is coming," said committee chair James Comer (R-KY).
Internal documents released by current CEO Elon Musk, via independent journalist Matt Taibbi, revealed communication between Twitter employees that led to the censorship of the Hunter Biden laptop story.
The documents, dubbed Twitter Files, have fueled claims by Republicans of social media's bias against conservative viewpoints.