A member of the Spanish Parliament's Senate has been suspended from Twitter for stating that men can't get pregnant.
Francisco Contreras of the conservative Vox party revealed that he received a 12-hour ban from Twitter because he made the statement as commentary on an article in the Spanish press that said a man had given birth to his child.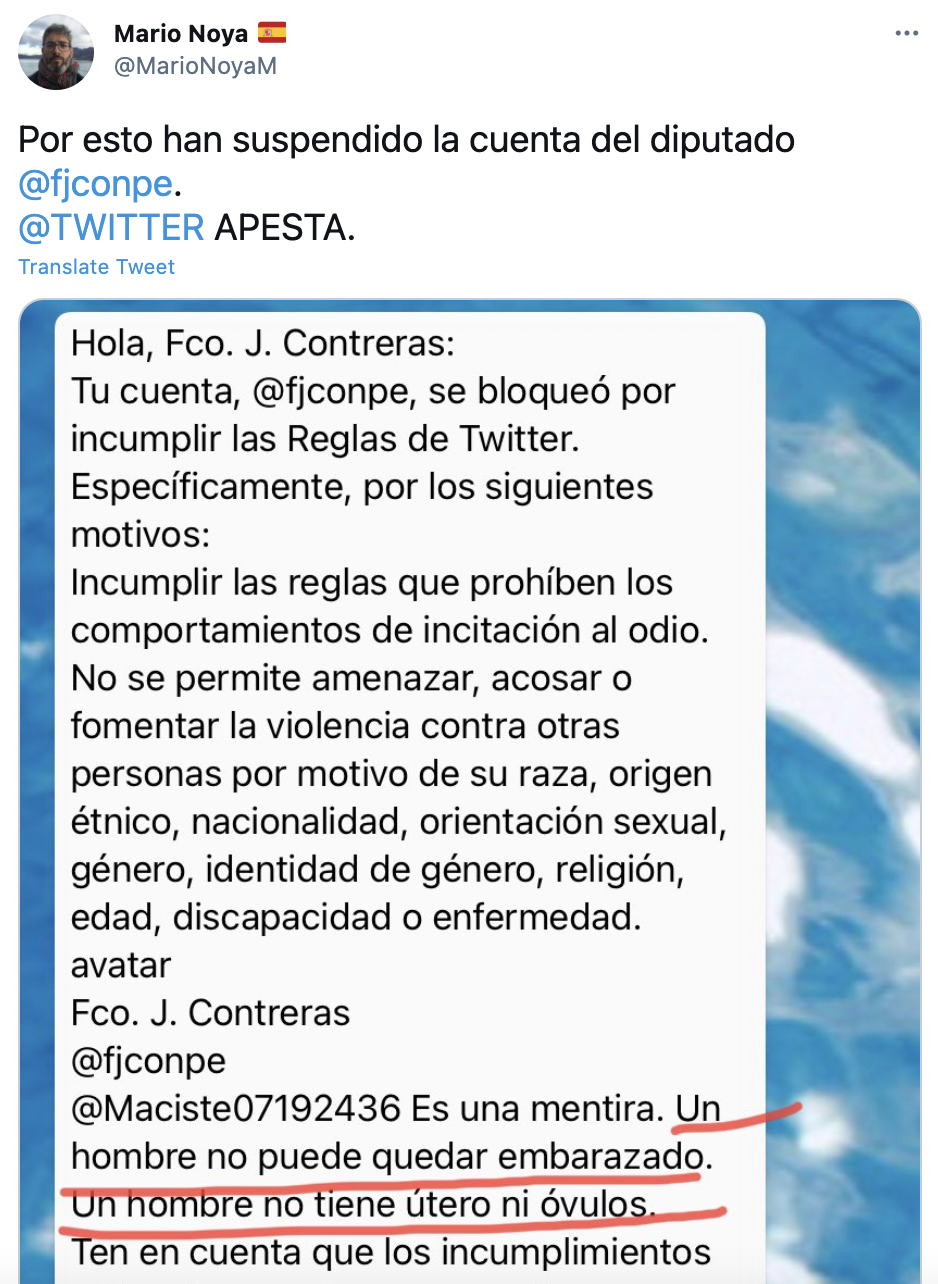 Contreras, who is a professor of Philosophy of Law responded by saying that this statement was a lie.
"A man cannot get pregnant. A man has neither uterus nor ovaries," the Spanish MP tweeted.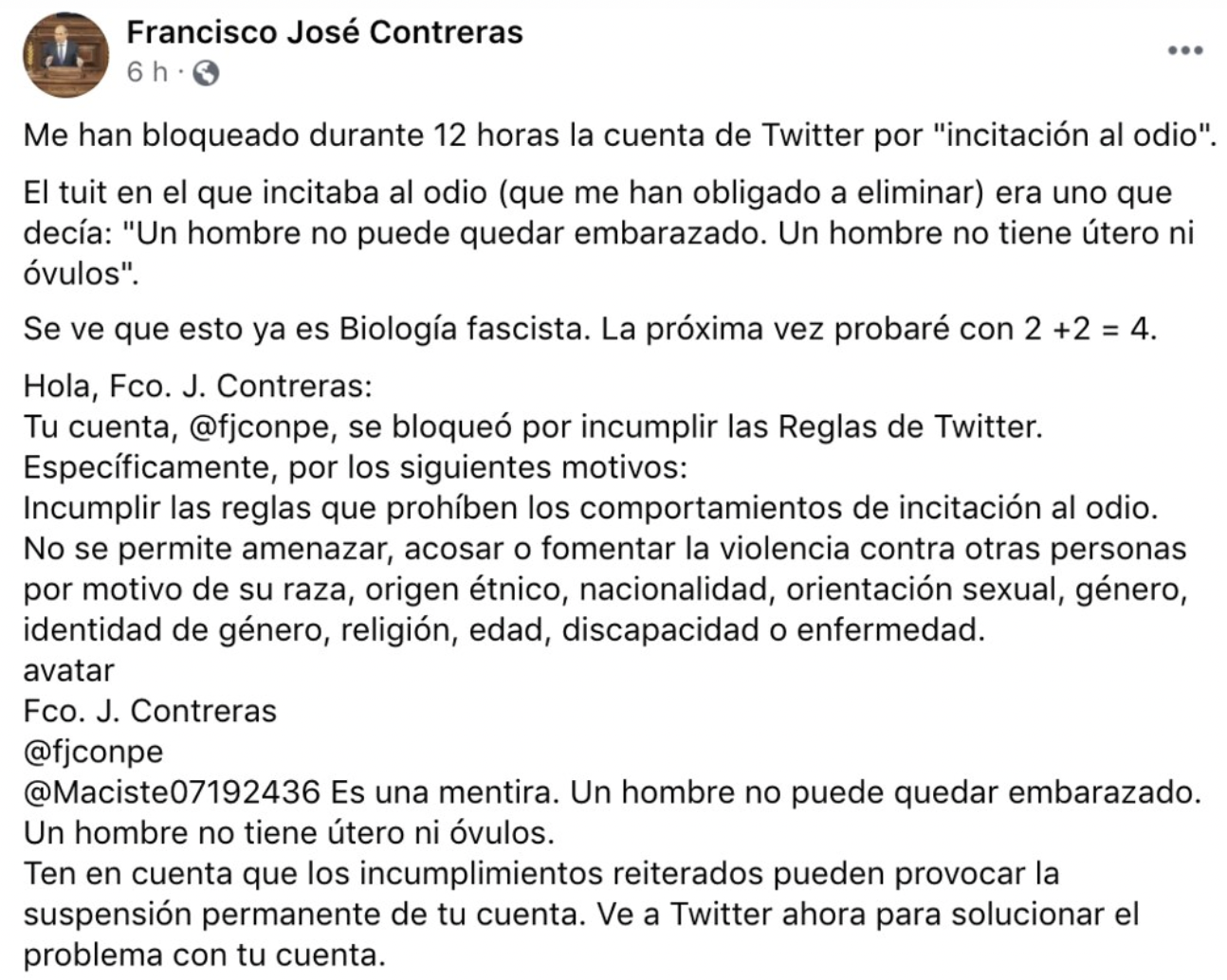 During the time that Contreras no longer has a voice on Twitter, others took to condemning the suspension, and posting their support for the Spanish lawmaker along with the hashtag, "#AManCannotBePregnant."
Journalist Mario Noya denounced the temporary ban saying the decision "stinks," and also shared a screenshot of a message Twitter had sent to Contreras as an explanation for the ban, saying it would become permanent if he continued to violate the platform's rules.
And the rules cited have to do with inciting hate, threats, harassment, and/or fomenting violence against people because of their race, ethnicity, sexual orientation, gender, religion, etc.
Members of the Vox party are often the target of censorship on Twitter, Contreras has revealed in a statement to the press.
In addition, Spanish media are reporting that the party's entire account was blocked by Twitter during elections last February, because a post referenced high crime rates among underage illegal immigrants from North Africa.
As this happened during local elections in Catalonia, Twitter's move is seen as meddling in elections abroad by a US company. For its part, the social site said at the time that speaking about crime statistics that concern immigrants from the Maghreb region was incitement to hatred.
On the other hand, those unhappy with the policy of the Vox party to the point of posting open threats against its members were reportedly allowed to do this freely on Twitter during the time Vox was blocked, including messages saying the party's members would be attacked and even killed.
Spanish press supportive of the party said these were separatists and left-wing bullies who Twitter for some reason decided to tolerate.