The US Center for Disease Control and Prevention (CDC) confirmed that new medical codes for COVID-19 vaccination status are used to track users. The agency confirmed the use of the codes to track people in a Freedom of Information Act (FOIA) request made by The Epoch Times.
The new International Classification of Diseases (ICD) codes, which were introduced in April 2022, are aimed at tracking people who are partially vaccinated and those who are not vaccinated. The CDC, which introduced the codes, says it does not track people but that health care systems do track people.
View the released documents here.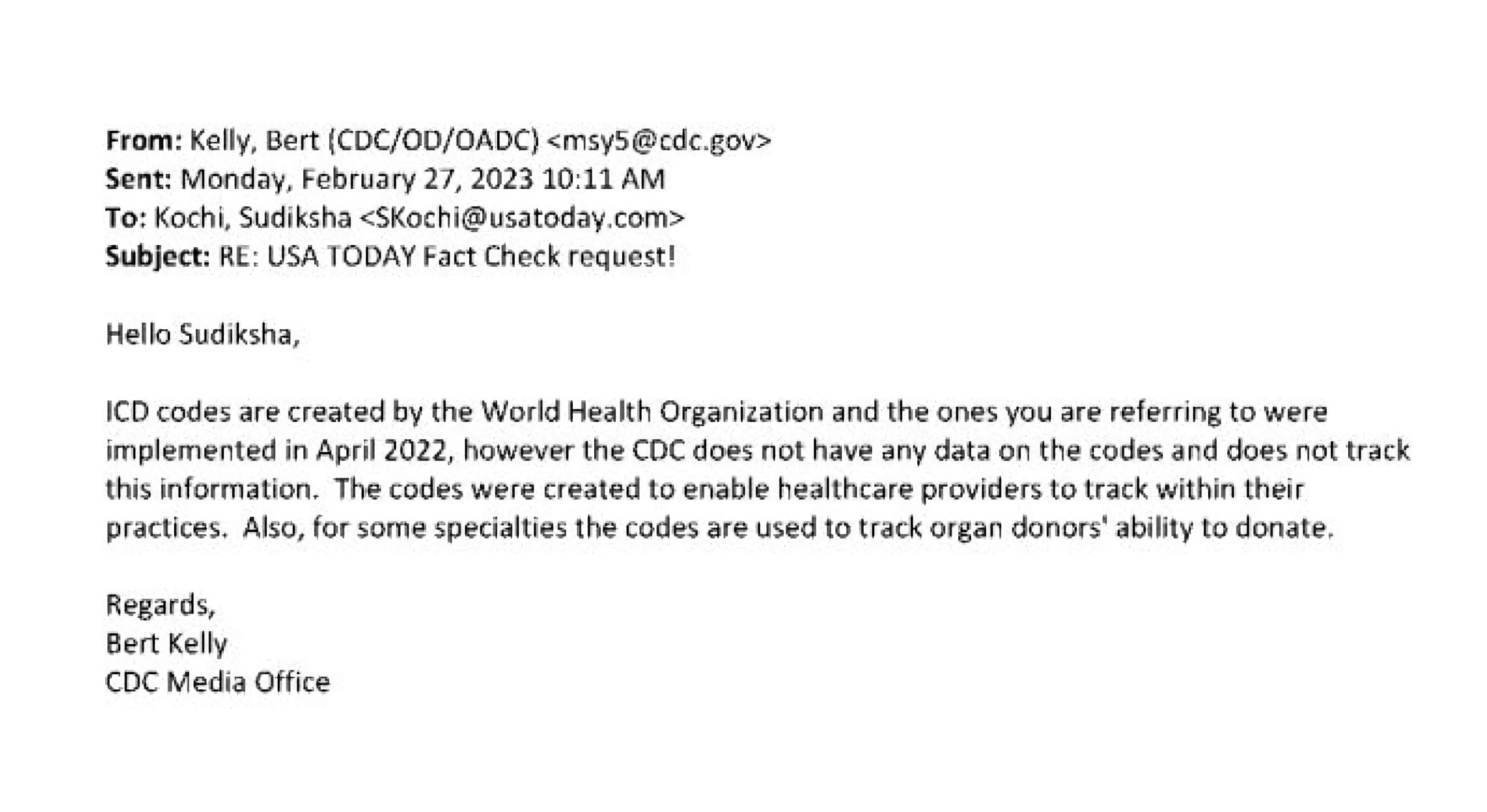 "The ICD codes were implemented in April 2022, however the CDC does not have any data on the codes and does not track this information," the agency wrote in an email.
It added that the codes' purpose is "to enable healthcare providers to track within their practices."
When the codes were first proposed in 2021, CDC medical officer Dr. David Berglund said: "There has been interest expressed in being able to track people who are not immunized or who are only partially immunized."
Healthcare providers supported the proposal and even made submissions on how the codes would be used.
In a joint letter to the CDC, senior vice president of America's Health Insurance Plans (AHIP), Danielle Lloyd, and senior vice president of the Blue Cross Blue Shield Association, said that the codes "will help health insurance providers identify emollees [sic] who may benefit from outreach and further education about vaccination."
"Creating ICD-10 codes that can be tracked via claims would provide health insurance providers key information to help increase immunization rates," they added.
Executive director at The Permanente Federation LLC Erica Eastham and director of Kaiser Permanente Health Plan and Hospitals Nancy Andersen went as far as suggesting the creation of code indicating the reason someone is under-vaccinated or unvaccinated, with reasons including "belief or group pressure" or a contraindication.