Over the weekend, G2 Esports founder and CEO Carlos Rodriguez (aka G2 Carlos) posted a video on Twitter of himself partying with influencer Andrew Tate, who was banned from Big Tech platforms after a media campaign about his past comments. They were celebrating G2 qualifying for the 2022 League of Legends Worlds.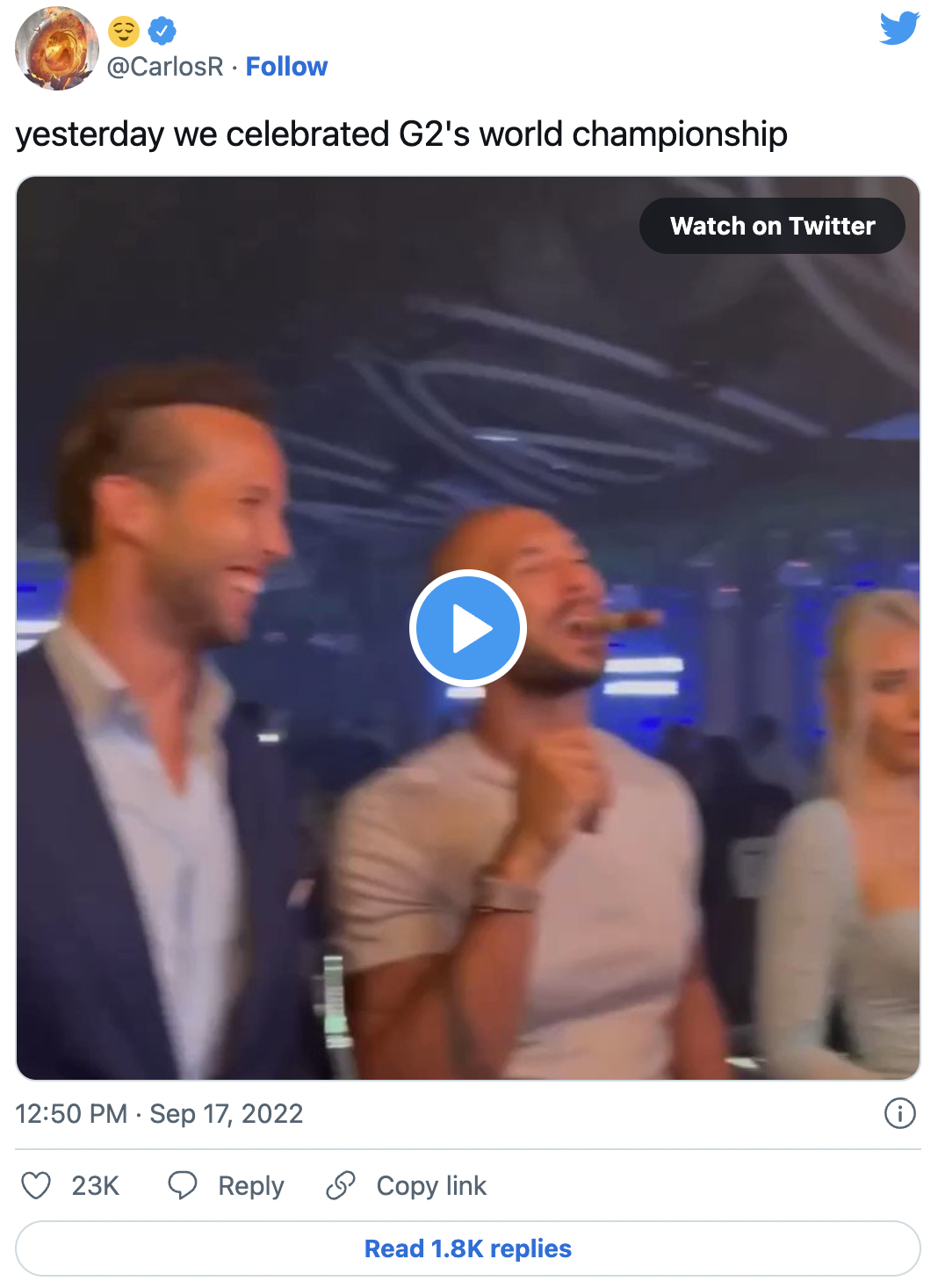 In the age of online outrage, the video sparked a backlash from some online, with many criticizing G2 Carlos for hanging out with Tate, who was recently banned from all major social media platforms.
A few hours after posting the video, Carlos defended himself, saying "nobody will ever be able to police my friendships," and he can "party with whoever the fuck" he wants.
That post sparked even more outrage from some who believe he shouldn't be seen with Tate at all.
On Sunday evening, G2 Esports posted a statement apologizing for Carlos's behavior and saying that he would take eight weeks of unpaid leave.
"After internal discussion, Carlos and our Supervisory Board have mutually agreed that he will take eight weeks of leave as CEO and suspend his earnings during that time," the statement read.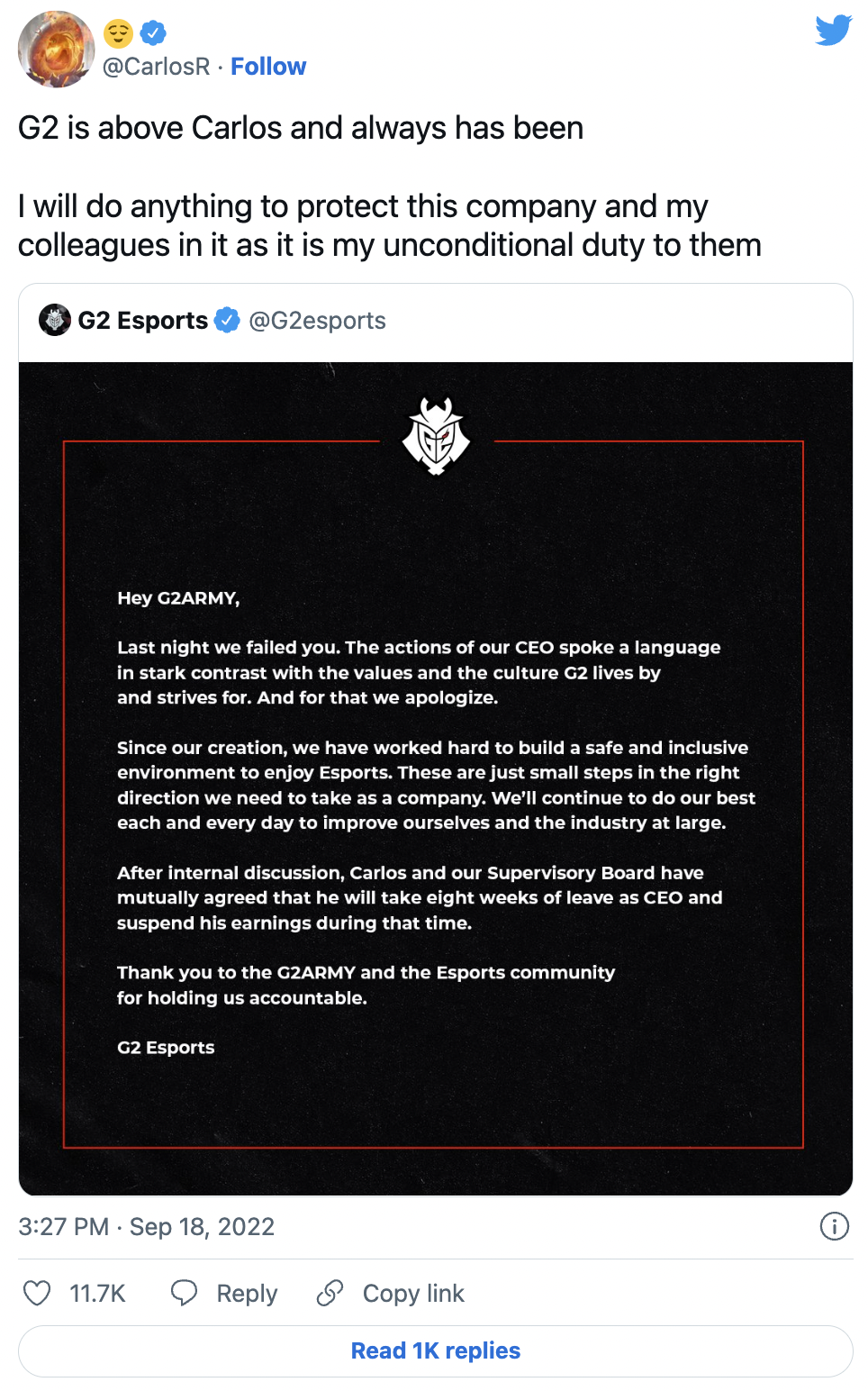 G2 Carlos retweeted the statement, writing, "G2 is above Carlos and always has been. I will do anything to protect this company and my colleagues in it as it is my unconditional duty to them."
He added: "Many G2 fans were let down this weekend which created confusion about what I stand for. It has always been my consistent target to stand for absolute equality of opportunity, regardless of who you are or where you come from, which is what gaming is all about.
"Make no mistake, my life was full of learnings and I had my fair share of situations I got into in the past. I failed to read this room right, feel terrible about the discussions it created and will stand up and accept the consequences in full."