The free speech social network Gab and its sister product Dissenter, which can be used to create a Gab-hosted comments section for any page on the internet, are now open to all users.
Previously, Gab was invite only and Dissenter was only open to Gab Pro users (Gab's premium subscription). Now you can sign up for a free Gab account, install the Dissenter browser extension, and then connect it to your Gab account.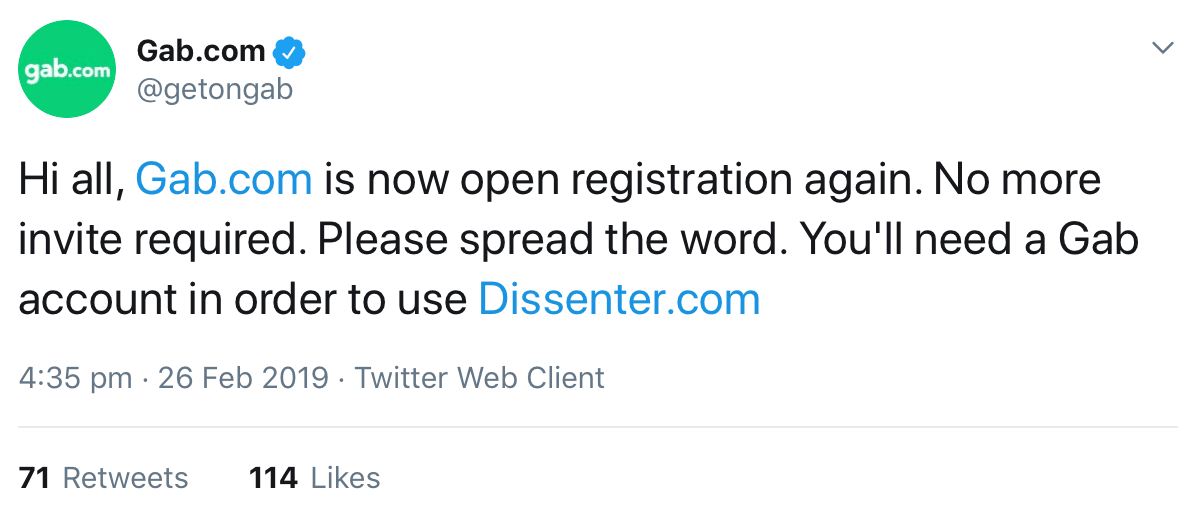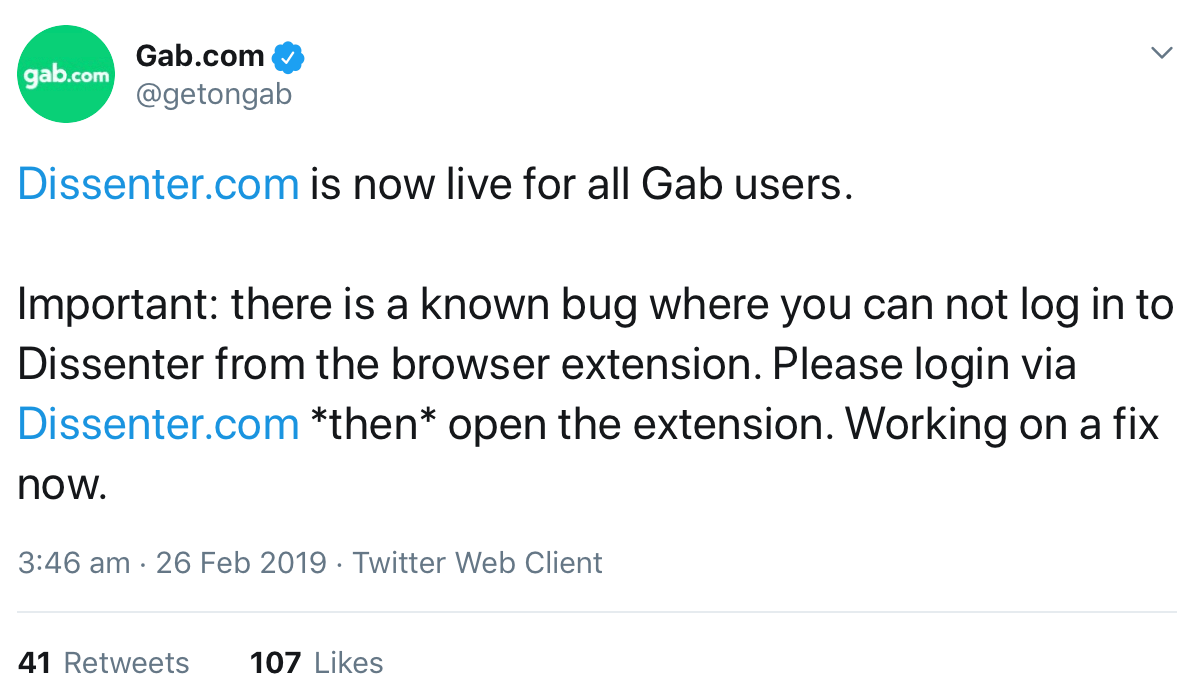 Anything you post to Gab and Dissenter is protected by the First Amendment of the United States Constitution, so if you're tired of the constant social media censorship or mainstream media sites shutting down their comments sections, Gab and Dissenter are perfect alternatives.
This is a great move from Gab because it takes a lot of friction out of the signup process and makes it easy for people to start using Gab and Dissenter. It should speed up the on-boarding process and allow Gab and Dissenter to grow much faster.
It's also perfect timing, given how online censorship has been ramping up over the last few weeks. YouTube has started to demonetize creators based on their comments and is mass disabling comments across the site. In addition to this, YouTube, Instagram and Facebook have been censoring content that reports on actual hate crime hoaxes.
Every day, there are fewer places on the internet that allow truly free and open conversations but Gab and Dissenter should change that by opening up censorship-resistant content sharing and commenting to everyone on the internet.