Even 82-year-old gamer Shirley Curry has to call out the fake news once in a while, especially when the gaming community is being blamed.
Journalists love to attack gamers, maligning them at every chance they can get – either out of personal contempt or as a tactic to introduce censorship. Astroturfing with content that paints a certain community as full of "toxicity" and "harassment" is the primer before calls for intervention and censorship further down the line.
Shirley is an 82-year old video-gamer who streams The Elder Scrolls V: Skyrim and she's scaling back from active video game streaming after "receiving onslaught of patronizing comments," according to VG 24/7 and other games journalists.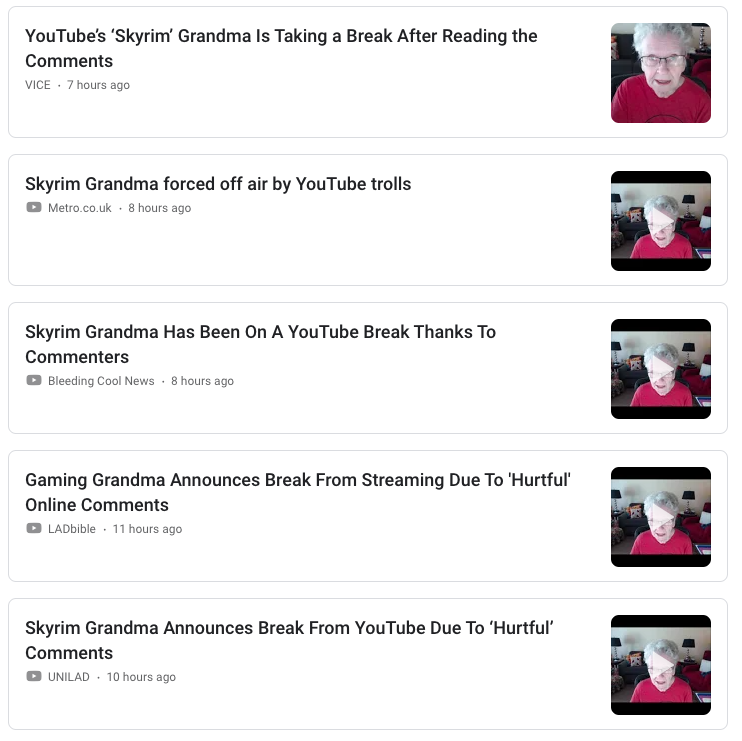 However, Shirley denies these claims, saying she's scaling back due to her health.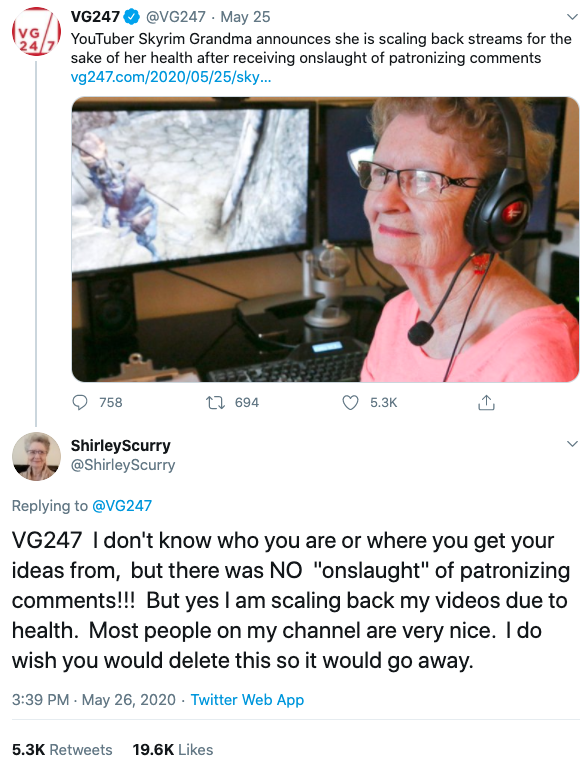 "VG247 I don't know who you are or where you get your ideas from, but there was NO "onslaught" of patronizing comments!!! But yes I am scaling back my videos due to health. Most people on my channel are very nice. I do wish you would delete this so it would go away" Shirley exclaimed after reading the fake news about her.
Twelve hours after the fake news, VG247 hadn't issued a retraction.