The army suspended retired three-star lieutenant general Gary Volesky over a tweet that appeared to mock first lady Jill Biden. Volesky had been a mentor to active-duty officers.
After the Supreme Court overturned Roe v Wade, Jill Biden tweeted: "For nearly 50 years, women have had the right to make our own decisions about our bodies. Today, that right was stolen from us."
Volesky responded to the tweet, writing: "Glad to see you finally know what a woman is."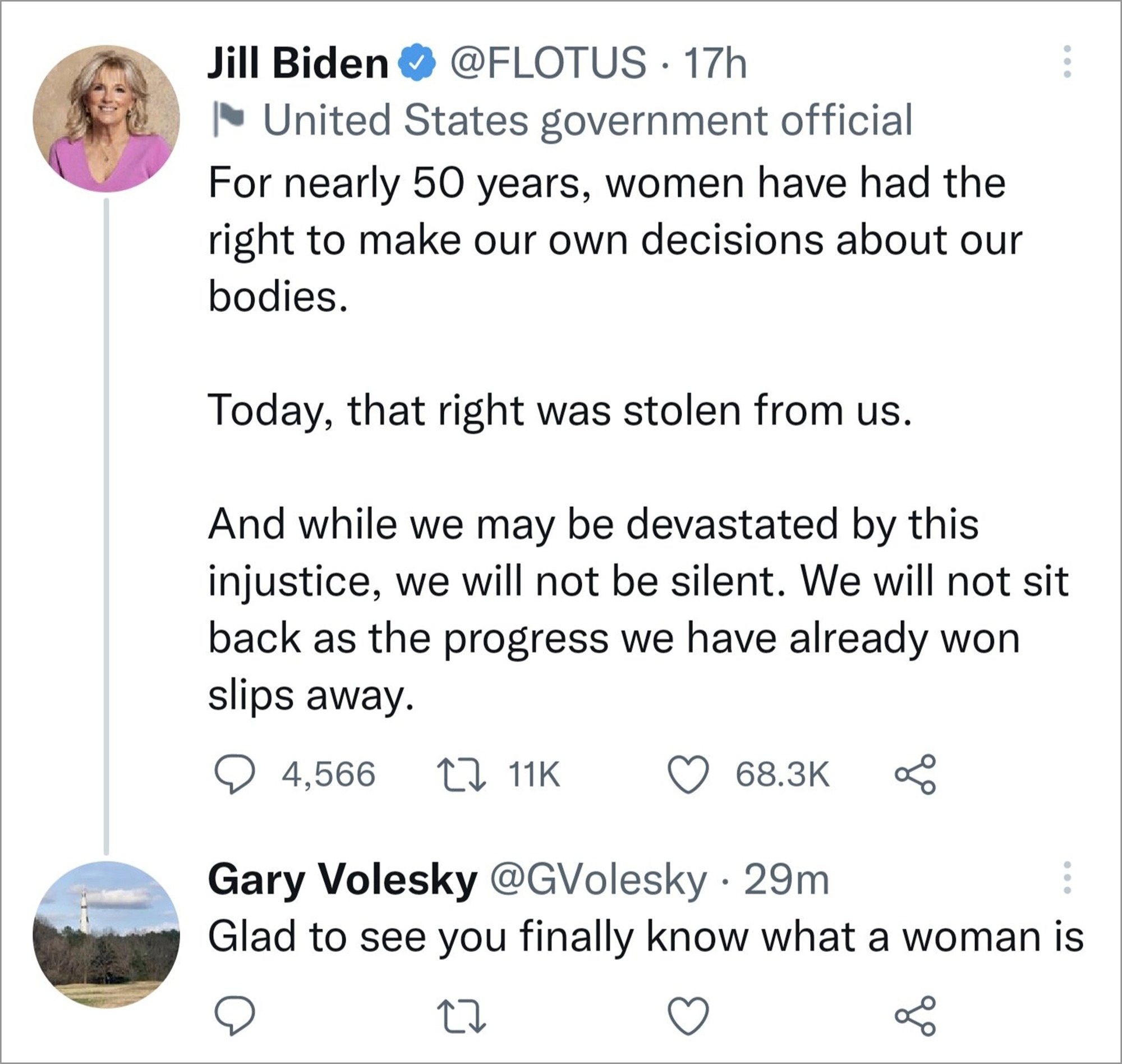 The tweet, which has since been removed, earned him a suspension while the army investigates, reported USA Today.
Volesky, who retired in 2020, was in charge of the 101st Airborne Division. While serving in Iraq, he received a silver star of valor.
Before he was suspended by the army, he had signed a contract to act as a mentor to active-duty officers.