Six police officers in Hamburg, Germany, raided the house of a man who insulted a politician on Twitter using a phrase that refers to the male genitalia. The raid was heavily blasted on social media as classic overreach by German authorities.
A little over three months ago, a Twitter user who goes by the screen name "ZooStPauli," described Hamburg's interior and sports minister Andy Grote as "pimmel," (a "dick") in a reply to a post by the minister. On early Wednesday morning, six officers raided his house to search for evidence.
"My house was searched at 6:00 this morning. Six officers in the apartment," ZooStPauli tweeted on Wednesday. "They know there are two young children living in this household. Good morning Germany."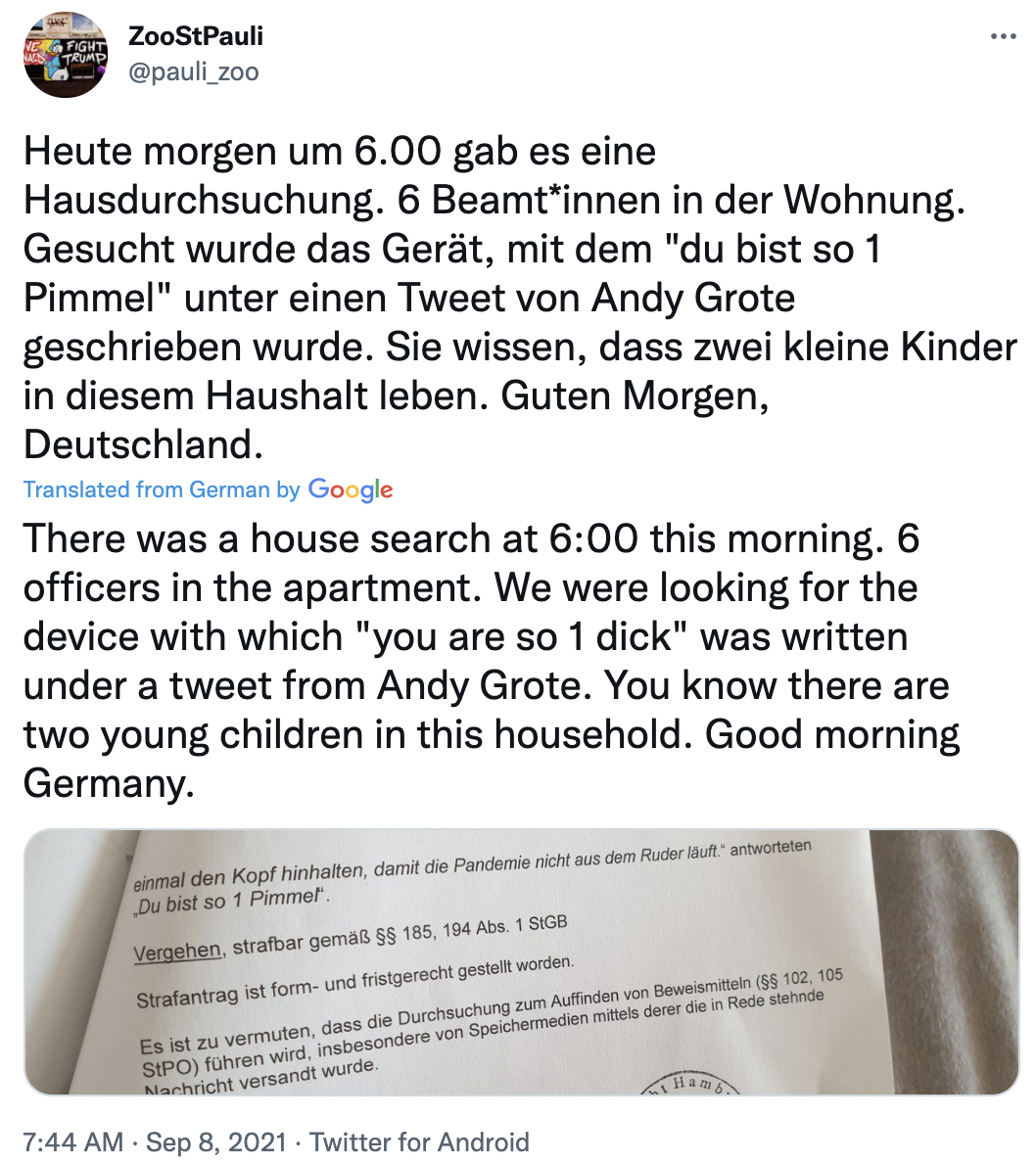 Speaking to the Washington Post, the Hamburg prosecutors office confirmed it was investigating one individual for an online "insult," while the Hamburg police confirmed it raided the house of ZooStPauli to "gather evidence."
Once news of the house raid broke, many Germans defended the suspect on social media, with the hashtag #Pimmelgate trending on Thursday.
"It is arguably actionable, that kind of invective against politicians. But this house search caused a lot of protest," said German professor Jeanette Hofmann, research director at the Humboldt Institute for Internet and Society.
"Lots of people saw what this person wrote as completely harmless — compared to what you find on the internet and all the death threats, particularly against minorities and women. This is laughable."
According to Hoffman, because of the uproar the house raid caused, the case is unlikely to go to court.