The Girl Scouts stepped out of line when they posted messages on Twitter and Facebook congratulating Judge Amy Barrett on her new job as a member of the US Supreme Court. The backlash against the message was so strong and vicious that they deleted the post.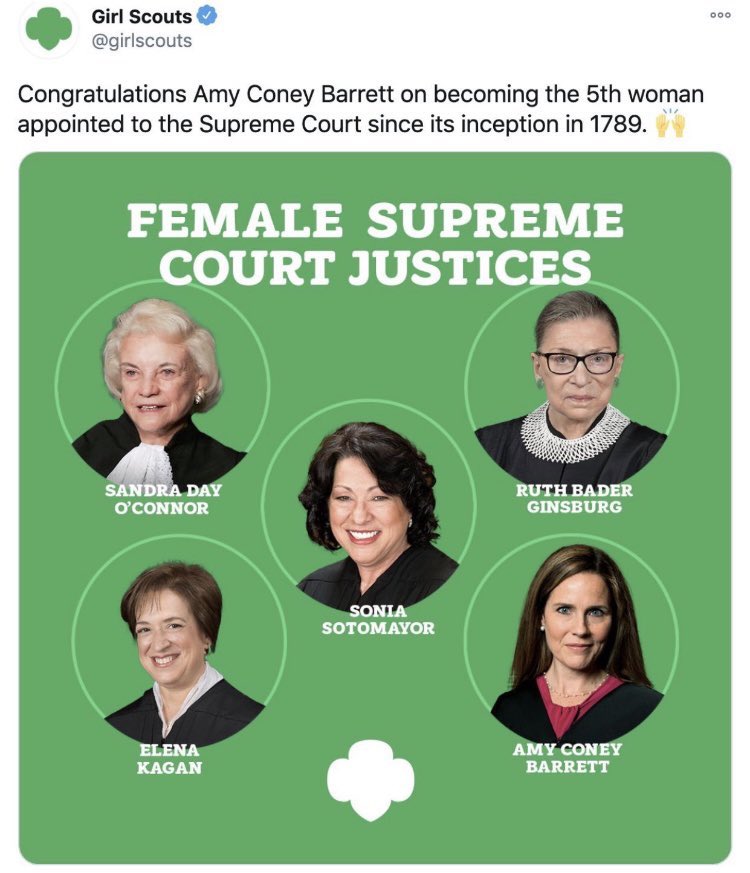 The line in question is drawn on social media by those who were outraged by this show of support for the judge, nominated by President Trump, just as Democrats have been outraged by Barrett's nomination and appointment by the Senate, as they consider her a threat to Obamacare, "abortion rights," and "LGBT rights."
The suspicion that Barrett might actually pose such a threat stems from her "judicial philosophy."
Even though the mood on big social networks, especially when it comes to outrage and canceling campaigns, is dictated by those who espouse a left-wing agendas, reports say there were also those who commended the Girl Scouts for making their opinion on the appointment known – particularly as the posts put the emphasis on the fact Barrett was only the fifth woman to be appointed to the Supreme Court since it was established in 1789.
The Girl Scouts made this point even more obvious with a note on Facebook that said the organization is not political or partisan and does not take sides in this context, adding, "We are here to lift up girls and women."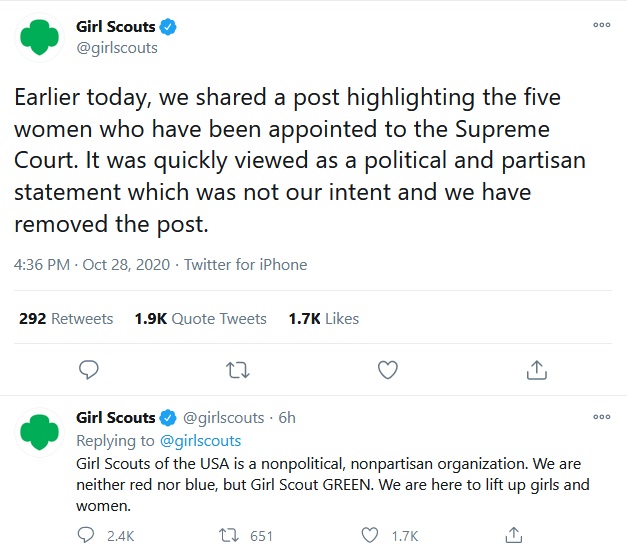 However, this was ignored by the critics, and the backlash was so strong – with thousands of comments posted on Twitter and Facebook – that the Girl Scouts ended up silenced, feeling they had to delete both posts.
Some of the comments said the organization should be ashamed of itself for speaking its mind on the subject in this way, because they believe Barrett represents the opposite of what they want to see instilled in girls.
The Girl Scouts posts congratulating the new member of the Supreme Court were also referred to as tone deaf and going against what the group itself should stand for.
But others, who reacted to the anger, defended the right of the Girl Scouts to speak, with one commenter saying, "I'm glad to see the organization support all women both liberal and conservative!"