Earlier this year in late April, Google started to roll out the new design of its free to use email platform Gmail. The new design consisted of major changes to the interface and some new features.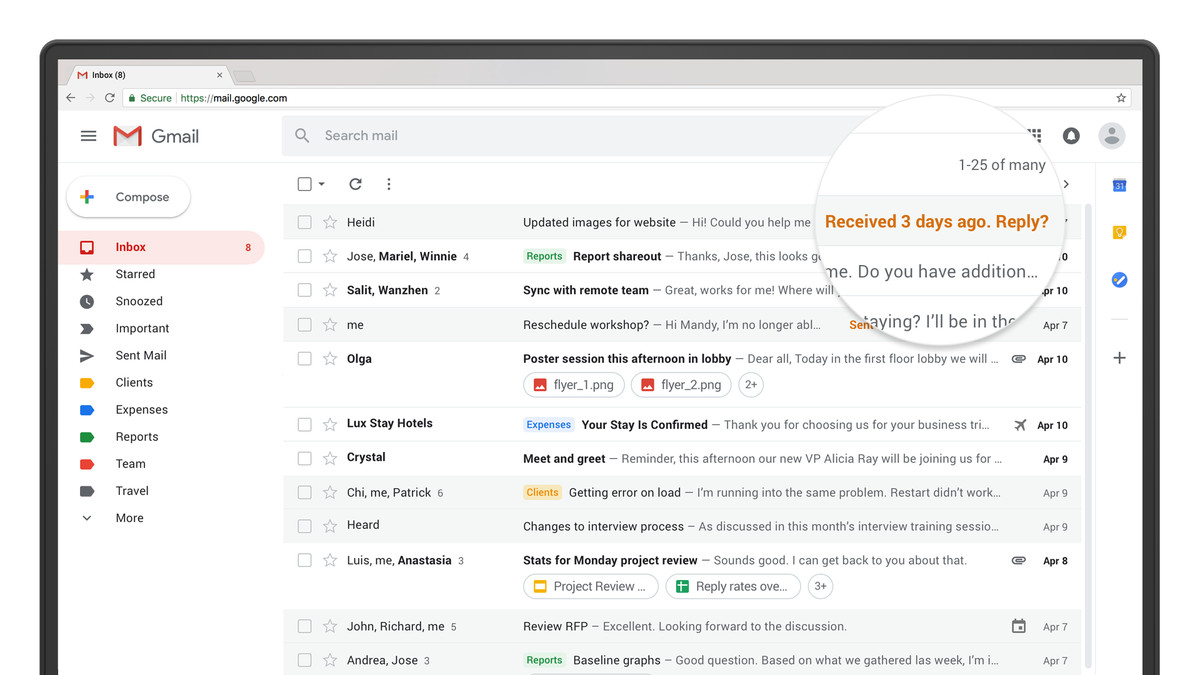 These features include previewing of attachments, confidential mode, timers, nudging, side calendar, AI notifications and smart replies. Until recently, you could opt out of this new design and use Gmail with the classic user interface. However, now there is no option to use the classic interface and you are obliged to use the new design.
Some people have a favorable view of new design especially because it sorts emails automatically for you. As before, using artificial intelligence Gmail sorts your mail into five different categories primary, social, promotions, updates, and forums.
Primary: conversational emails
Promotional: marketing emails
Updates: receipts, bills, and statements
Forums: discussion boards and comment section notifications
Although some have an unfavorable view of new design and prefer the classic version. Basically, many enjoyed the simplicity of the classic version and dislike all the new features and new colorful user interface.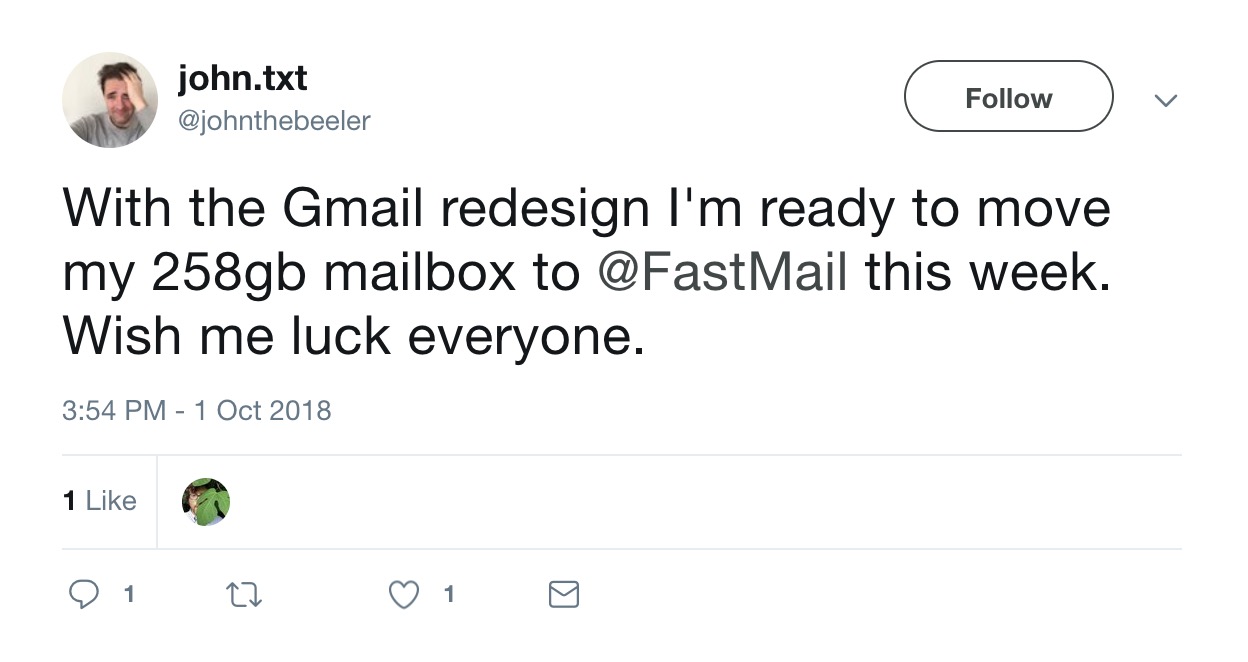 On websites such as Reddit, many users have vented their frustrations on the new Gmail design – some with the use of profanity.
Redditor whatireallythink-alt explained some grievances:
Terrible fonts/excessive bolding
Too much spacing between the star and author fields
Less content fits vertically
Less content fits horizontally
Lack of buttons (what the hell is wrong with buttons?)
Oversized left-hand column
Oversized top search bar
Much slower loading UI
Slow and useless mouseover "button" animations
Poor contrast and large notifications "(This message was not sent to Spam because of a filter you created.)"
Useless grey silhouette icons next to folder names
No option to revert!
Gmail users have also have created petitions on sites such as change.org. This quote from an Australian petition to allow Gmail users to still use the classic interface summarizes well why some are frustrated with the new compulsory design:
"This new Gmail is modern (not in a good way), not simple and hard to navigate. To add salt upon wounds, it is also slowed down by many animations and stupid gimmicky features that, to be frank, no one was begging for…I use Gmail because I don't want an overcomplicated mess, like Outlook. I want a clean, simple and easy to use method to send and receive emails, not a fancy modern UI that doesn't add anything to usability."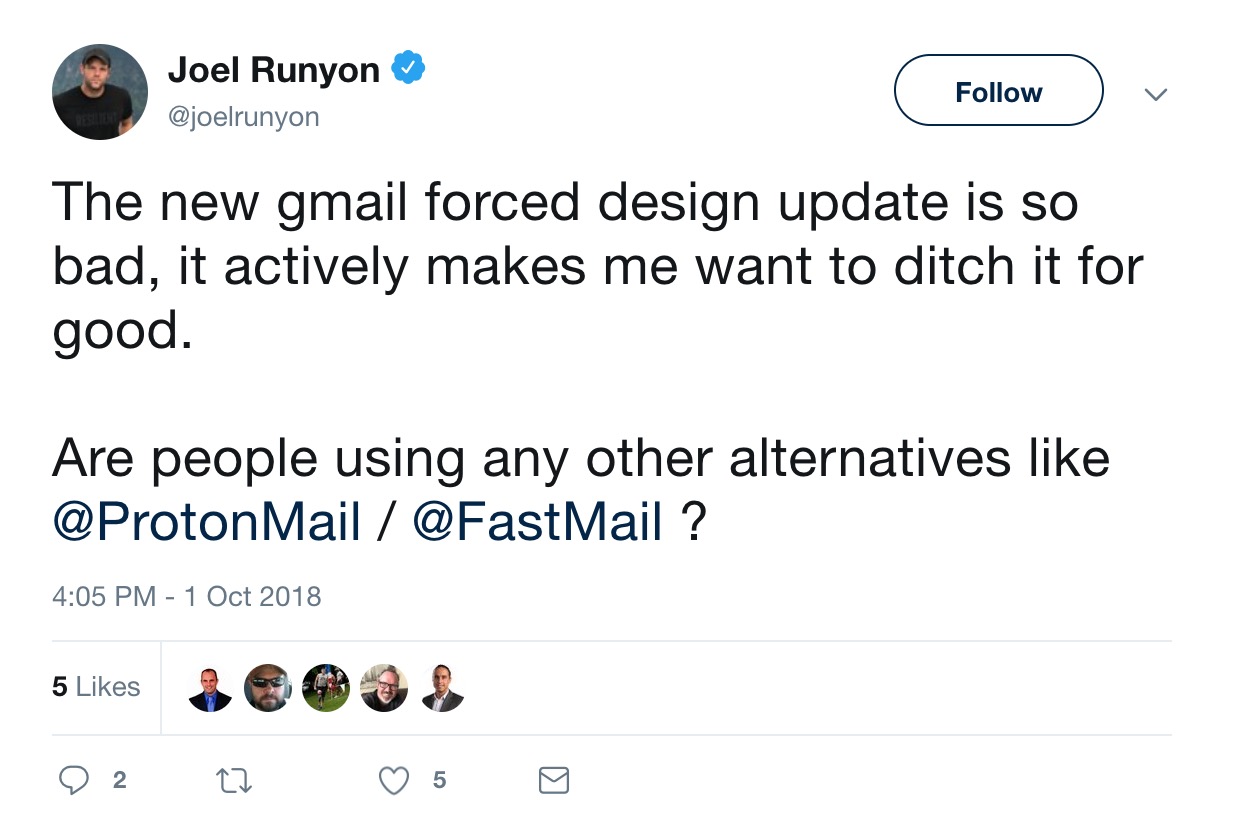 In recent times, not only has the new user interface been an issue for Gmail users, privacy has become a hot-button issue as well. The Wall Street Journal reported on 20th September 2018 that a letter from top Google official Susan Molinari (Google's vice president for public policy in the Americas) to US senators on Capitol Hill confirmed that Google allows companies to scan Gmail user accounts, read all their emails and even share email data with other companies.
This letter was a response to questions about privacy from Republican senators who sit on the Senate Commerce Committee. One of the reasons why these senators were probing into Google and their conduction on privacy was due to papers, reports by universities and scandals such as Cambridge Analytica.
Breitbart News, a conservative news organization, hosted a live town hall event in Louisiana earlier this year in April. The event was a discussion about what Breitbart calls "Masters of the Universe," which are the big technology companies, such as Facebook and Google.
The discussion was centered around these big Silicon Valley tech companies and their attack on freedom of speech and privacy. It featured two conservative authors and political commentators Ann Coulter and Peter Schweitzer.
More interestingly though it featured progressive left-wing university professor Robert Epstein, who is a senior research psychologist at the American Institute for Behavioural Research and Technology. Epstein has done lots of research on how consumer privacy is being exploited by tech companies.
Epstein made some mind-shattering remarks on Google and their email service platform Gmail. He said to the crowd at the event, that Google is the most "powerful mind control machine" to ever exist. He then suggested for everyone to delete their Gmail accounts and get rid of Google web browser Chrome.
The progressive professor continued saying that "Free is not freedom." Just because the platform is free and works brilliantly we have this illusion that everything is okay, but the truth is we have no idea what Google is doing with all our data. All emails sent, received or even a draft that is deleted are recorded and analyzed. Every detail is put into a personal profile.
Privacy concerns, in combination with the new poorly-implemented design have prompted users to transfer to other more private platforms such as Fastmail and ProtonMail.